Regular price
$23.99 USD
Sale price
$16.99 USD
Unit price
per
Sale
Sold out
These items are products that didn't meet our standards. Scratches, dents, damages and returns - our garage sale items give you a great deal on our popular products with blemishes.  
A lot of these have tears in the tin, damaged edges, or cut dimensions are off.  Perfect for arts and craft projects.
No returns or exchanges. These are sold as-is. No additional discounts apply
Add a little rustic, industrial style and contrast to your ceilings or walls with these reclaimed, corrugated tin ceiling tiles salvaged from Midwest barns.
About Corrugated Tin Ceiling Tiles
Perfect for bars, industrial lofts, man caves and rustic-style kitchens or dining spaces.
These rustic ceiling tiles are easy to install thanks to a precise shape and half inch thickness.
Price listed includes one (1) 23.625" X 23.625" Corrugated Barn Tin Tile.
Works perfectly with any 2'x2' drop ceiling 15/16" T bar system ceiling grid, including our innovative direct mount J-Track grid system.

Installation instructions included.

100% satisfaction guarantee with all Dakota Tin products. You'll find exceptional customer service from an all-American company.
**Real metal tiles - leather gloves required when handling**
Want the rusted look without unique nail holes and high rust variation? Check out the Colorado Rustic Collection's "Rusted" style.

Why Dakota Barn Tin Collection products are so unique
Because of the rare source of the Dakota Tin Collection products (steel barn roofs and walls), every piece you receive will come with unique characteristics. Most will have small holes or warps from where they were originally fastened, some will have brand marks from the original steel manufacturers. They have an interesting range of coloring, including metallic grey, rust orange, light brown, and even a yellowish hue. Add contrast, character and depth to any ceiling or space.
Dakota Tin Tiles Patina Options
Random Mixture: Offer the most contrast between cool, darker grey/blue coloring and warm, orange/brown rust coloring. It is a mix of majority rust, majority galvanized and partial rust. Our most popular style, random mix is recommended for large projects. It is not recommended for small projects due to the large variation between pieces.
Majority Rust:

The majority of each tile will have

warm, orange/brown rust coverage and coloring.

Majority Galvanized:

The majority of each tile will have cool, darker grey/blue antique galvanized coverage and coloring.

Premium:

This tin is the best we find. Each piece is a nice mix of rust and galvanized that can only be created from natural weathering. It is also flatter with less warping. Recommended for smaller applications.
Environmental Benefits of "Upcycled" Barn Tin Tiles
The Dakota Tin Collection was founded from a desire to add a real, rustic, antique, vintage and industrial look to homes or businesses. Because they are salvaged from Midwest barn roofs and machine shed. These corrugated tin tiles are upcycled - not recycled.
Our reclaiming process saves energy and keeps materials out of recycling centers and landfills. With recycled items, the raw material (glass, metal, paper, rubber, etc.) is broken down and reshaped into an original product. Upcycled materials, however, are repurposed products that are not broken down, merely reshaped or adjusted to suite a different purpose. Recycling is an important practice, but upcycling is generally considered a greener and more environmentally-friendly method.

Â
Share
View full details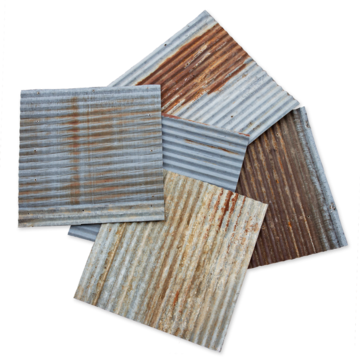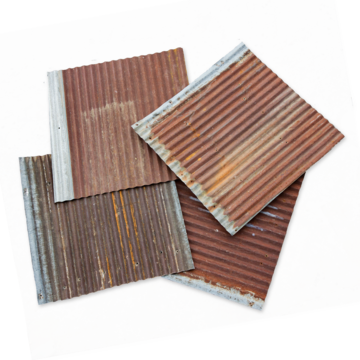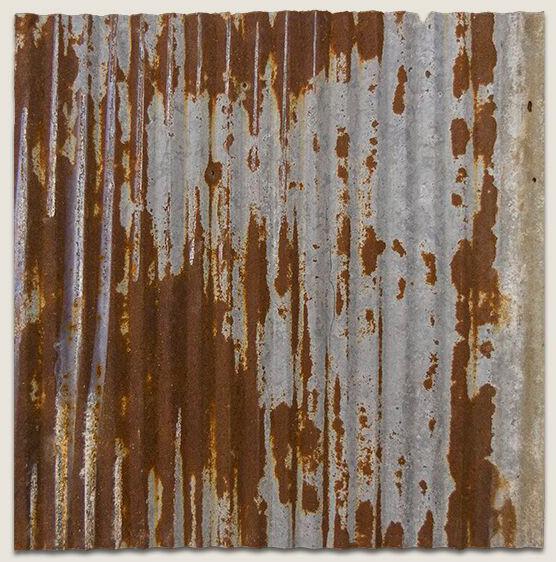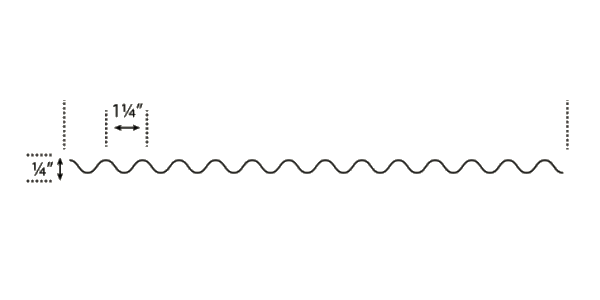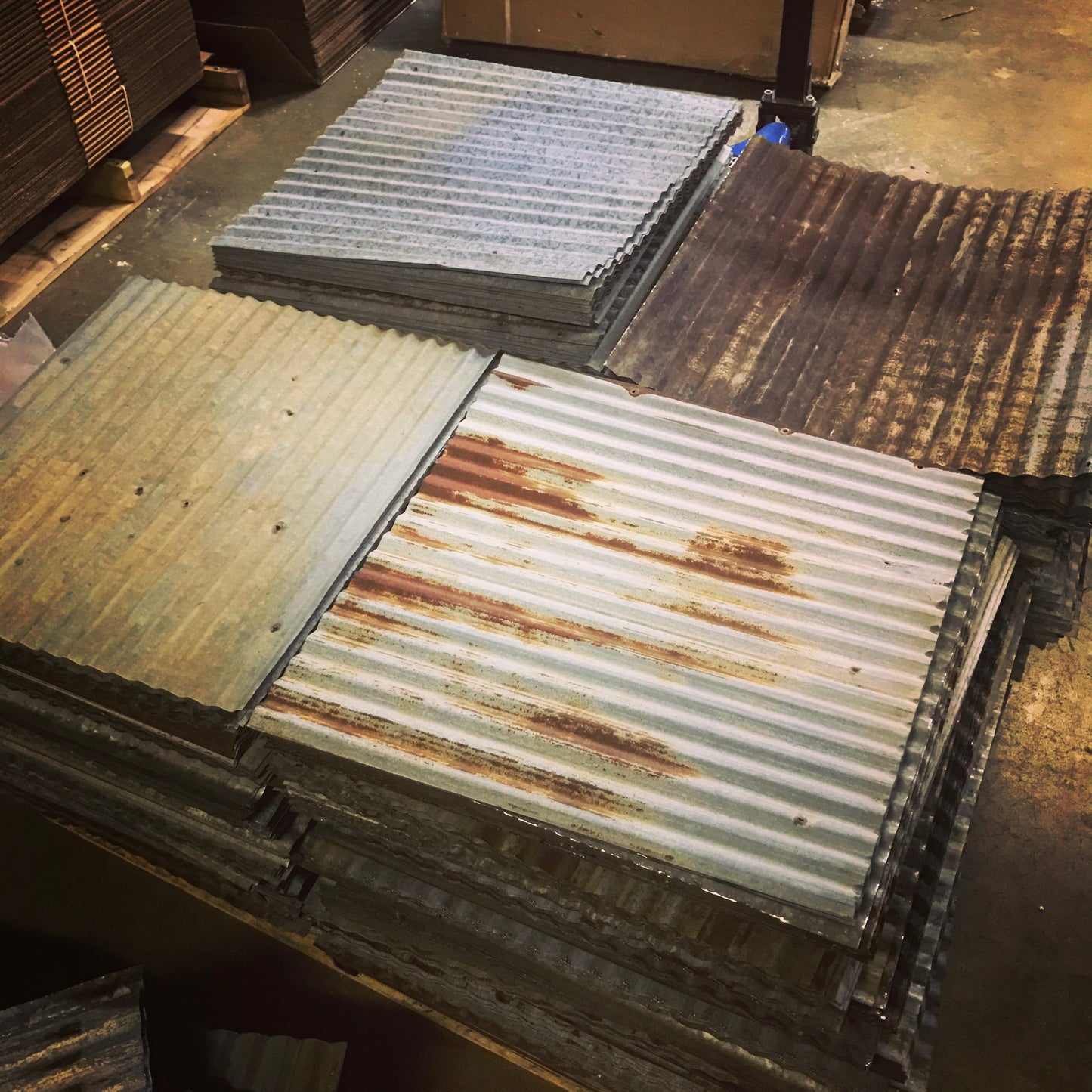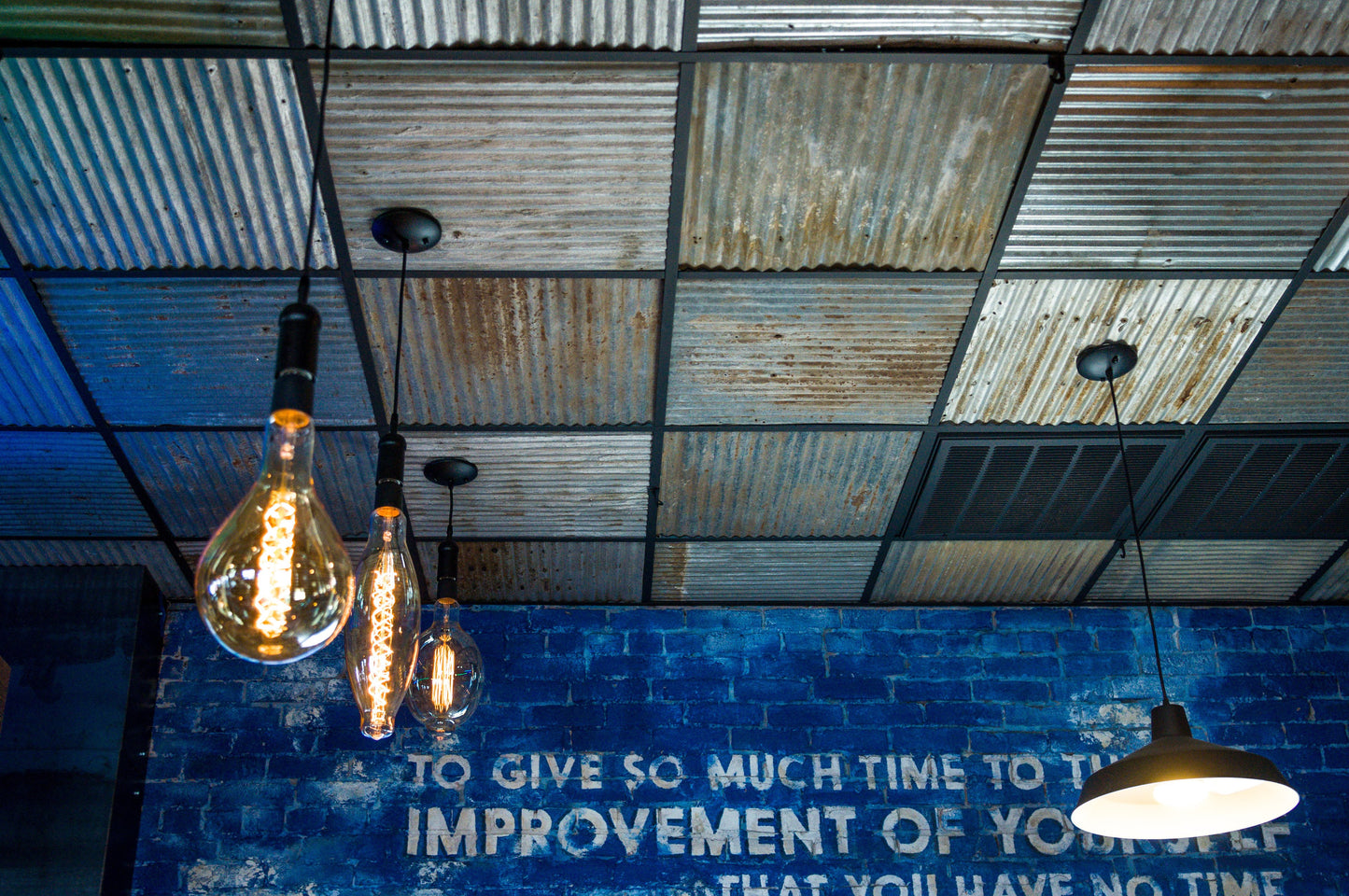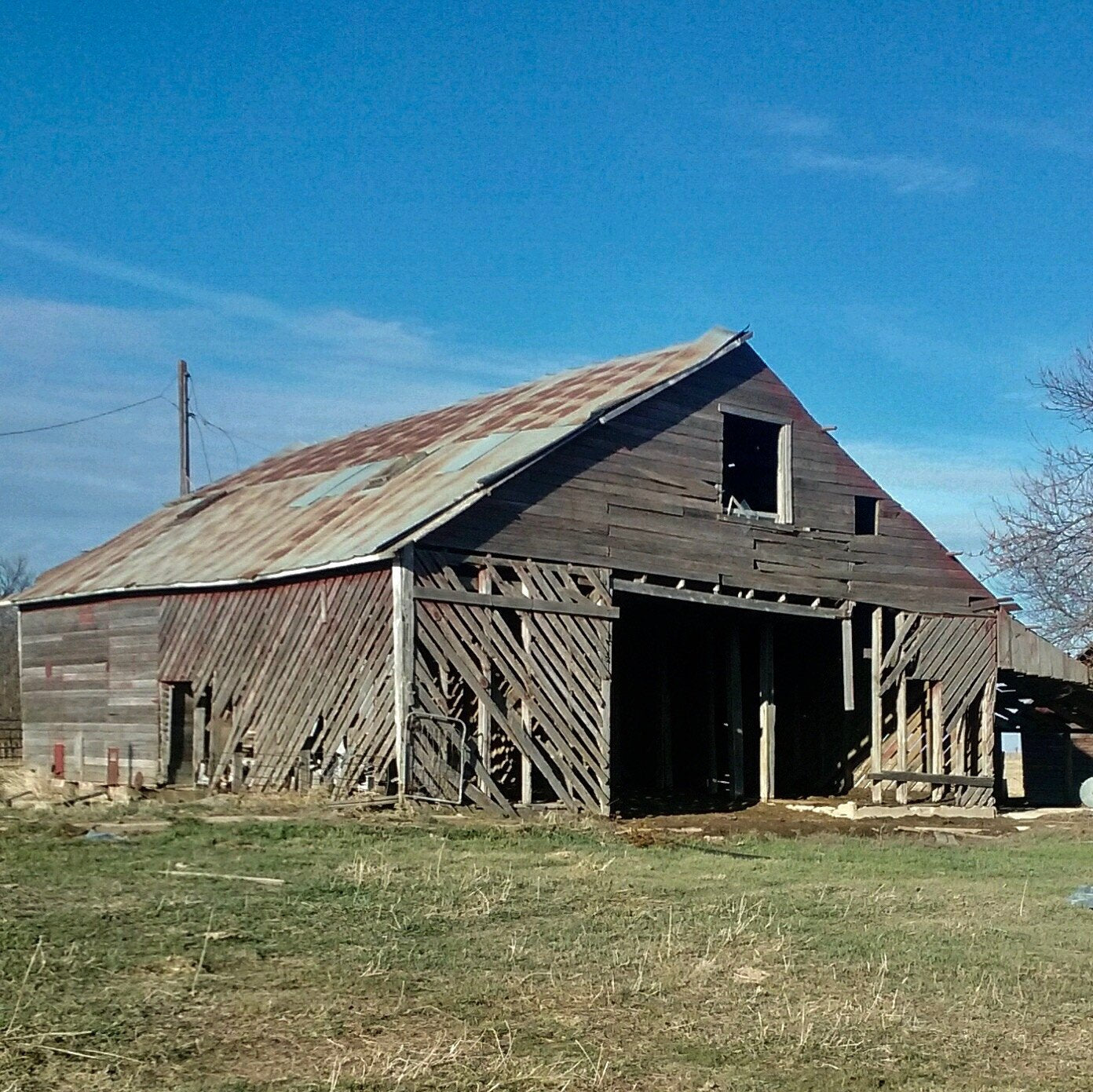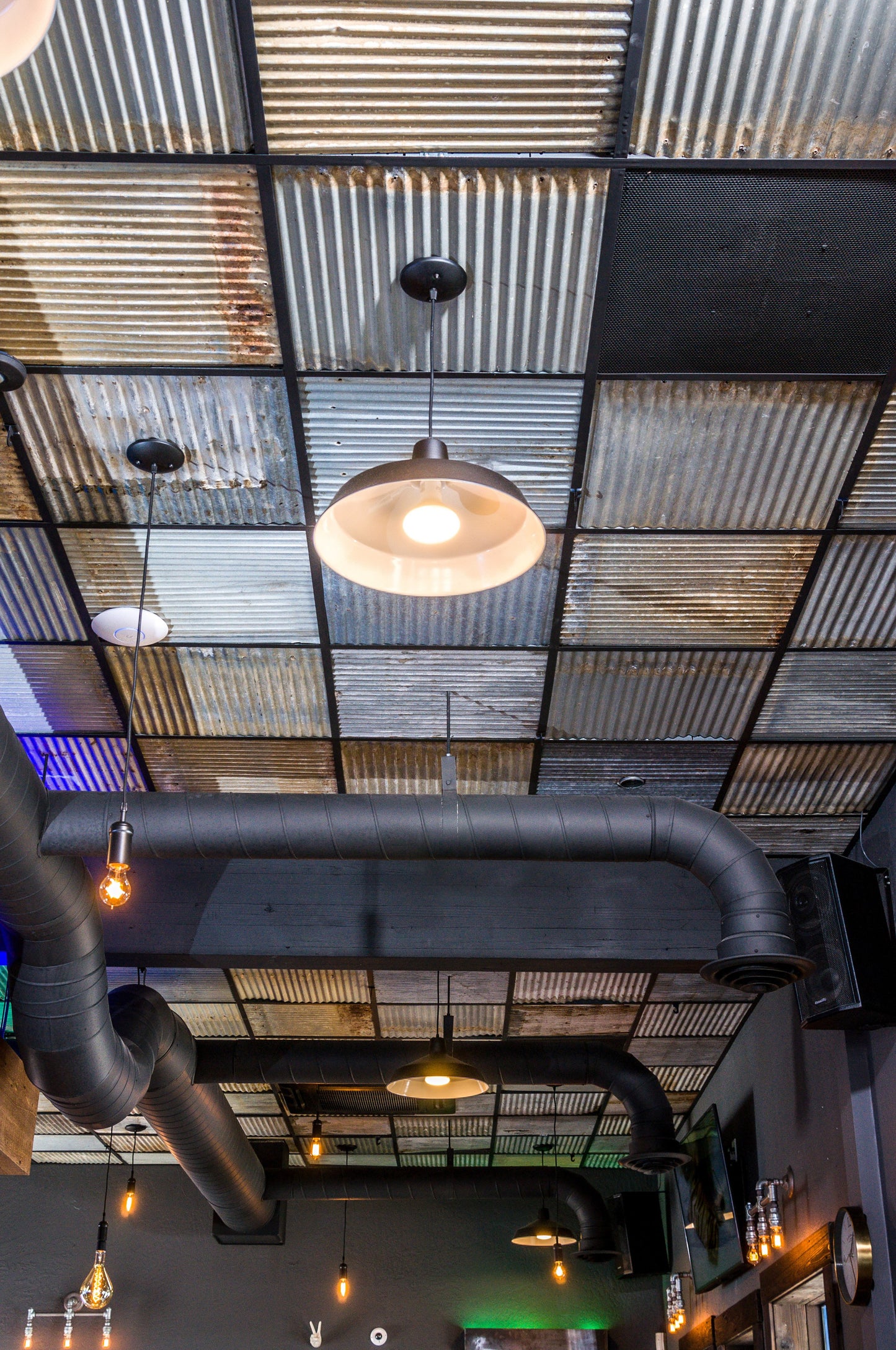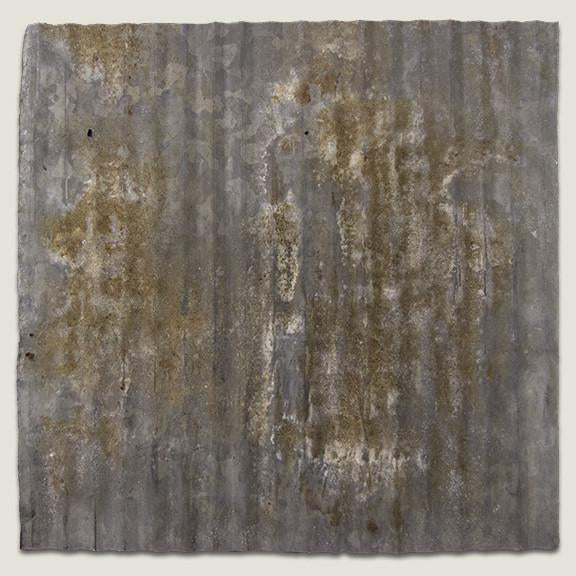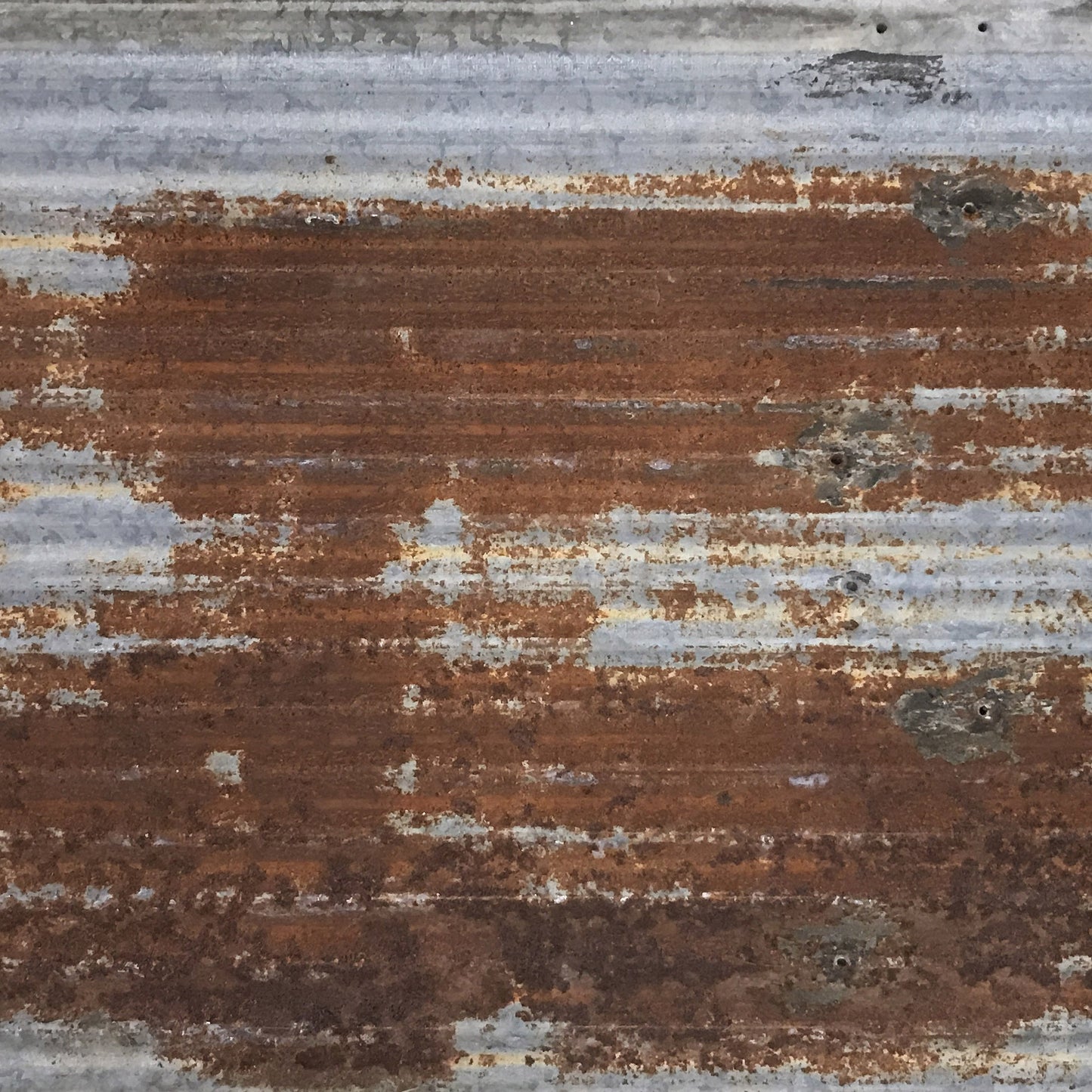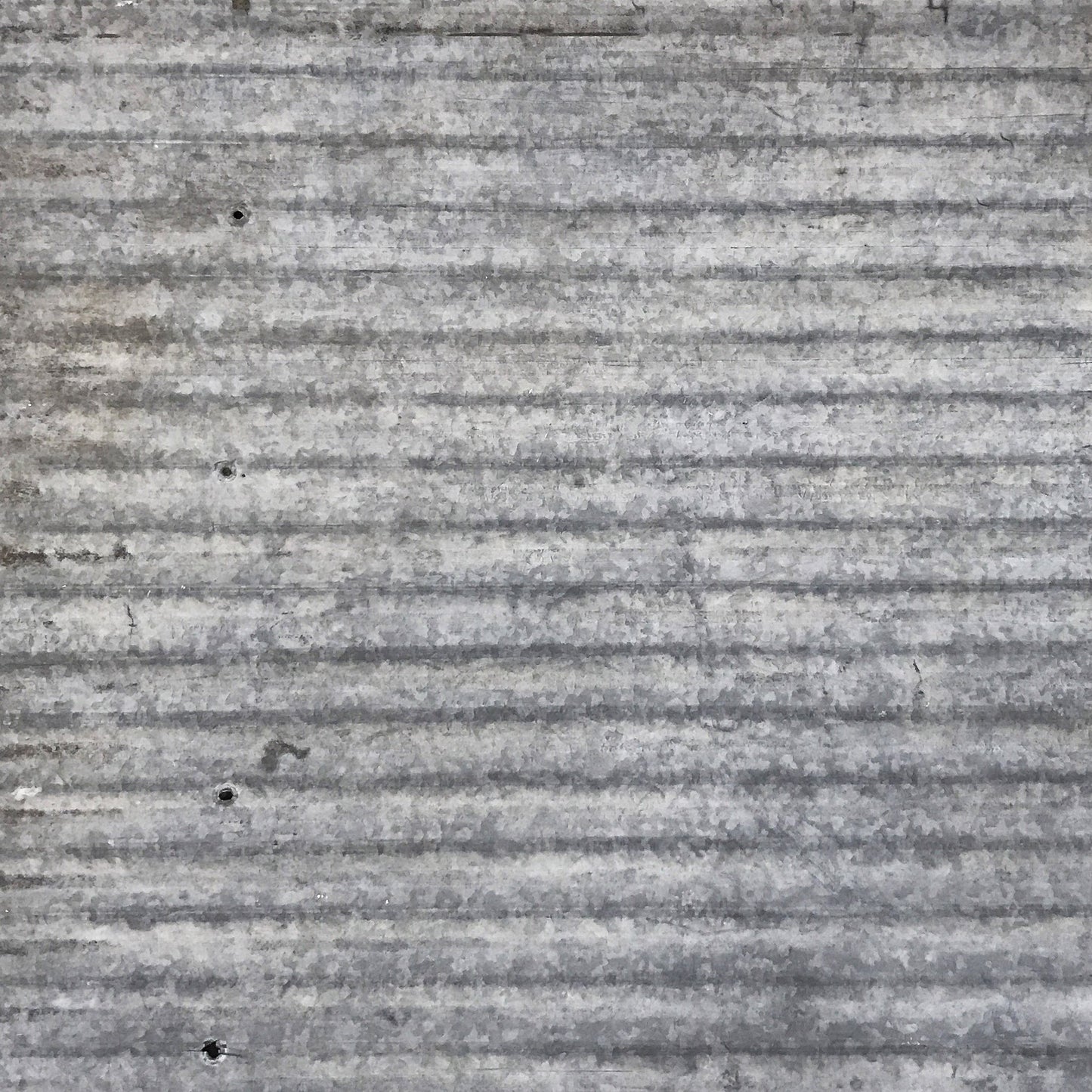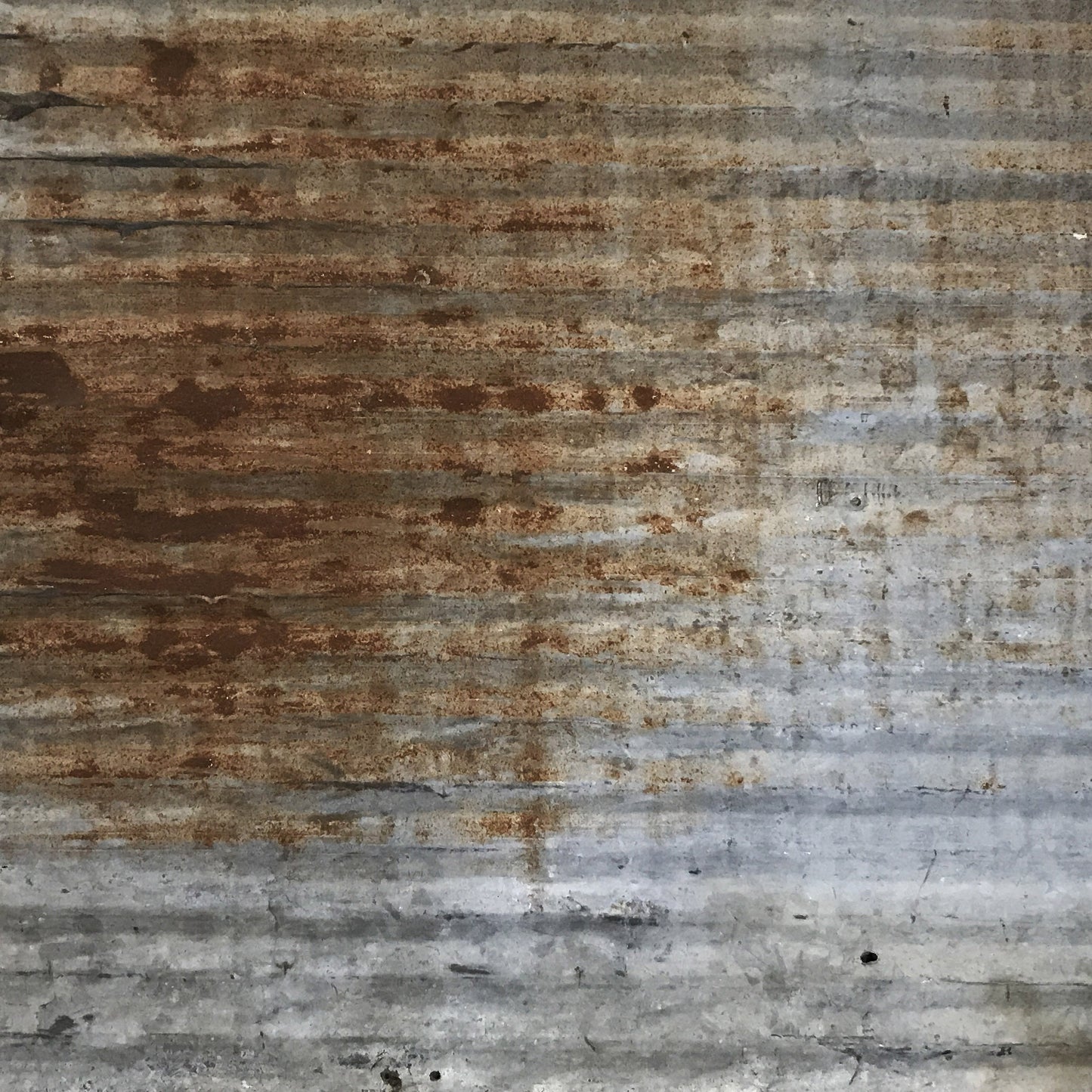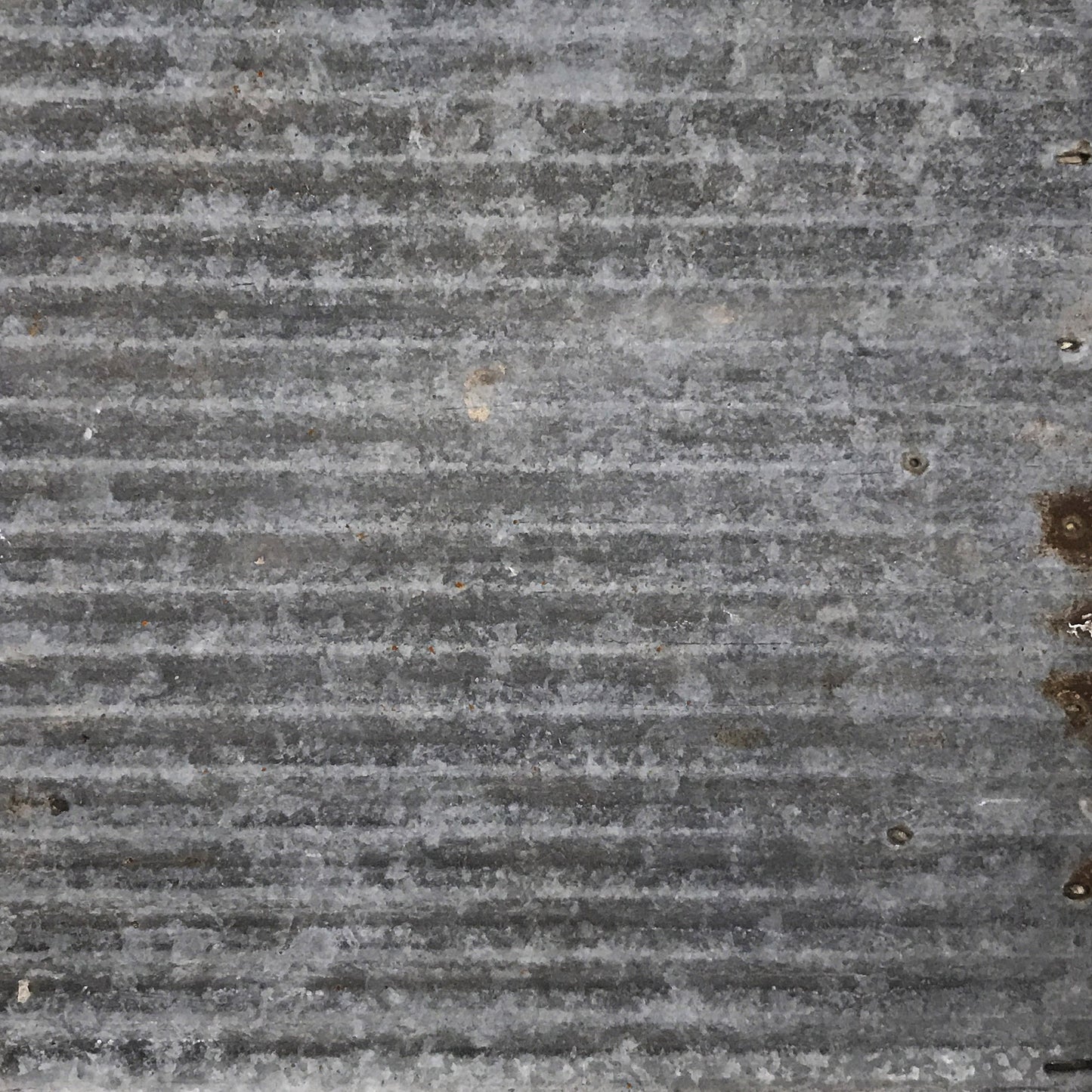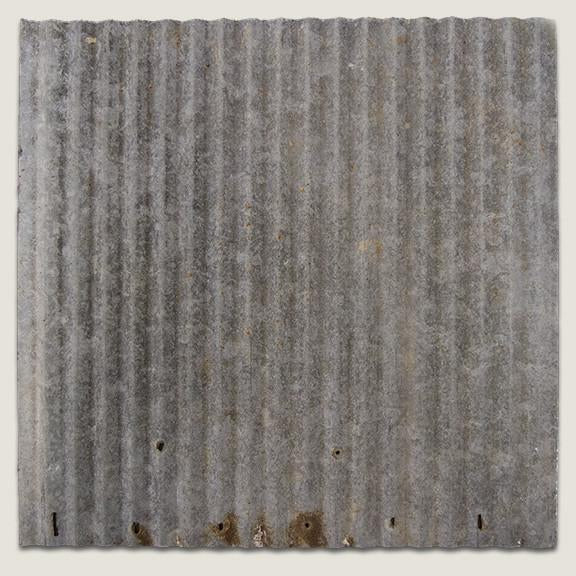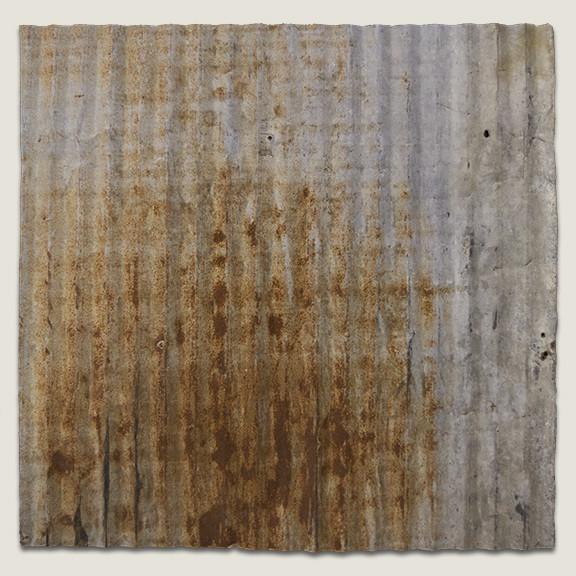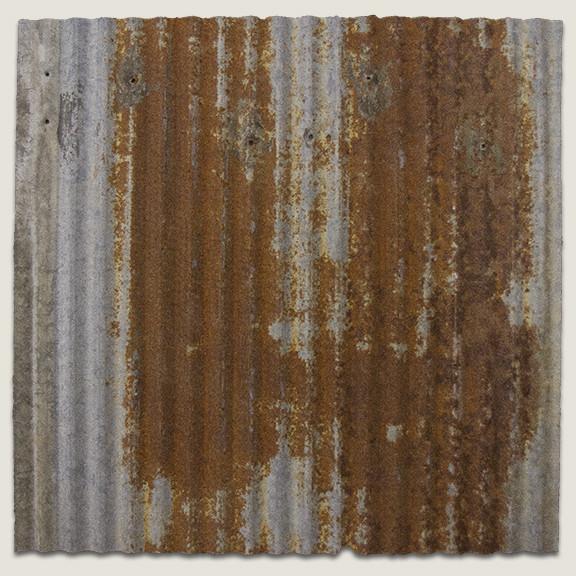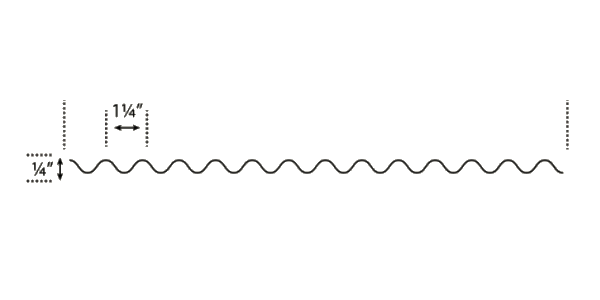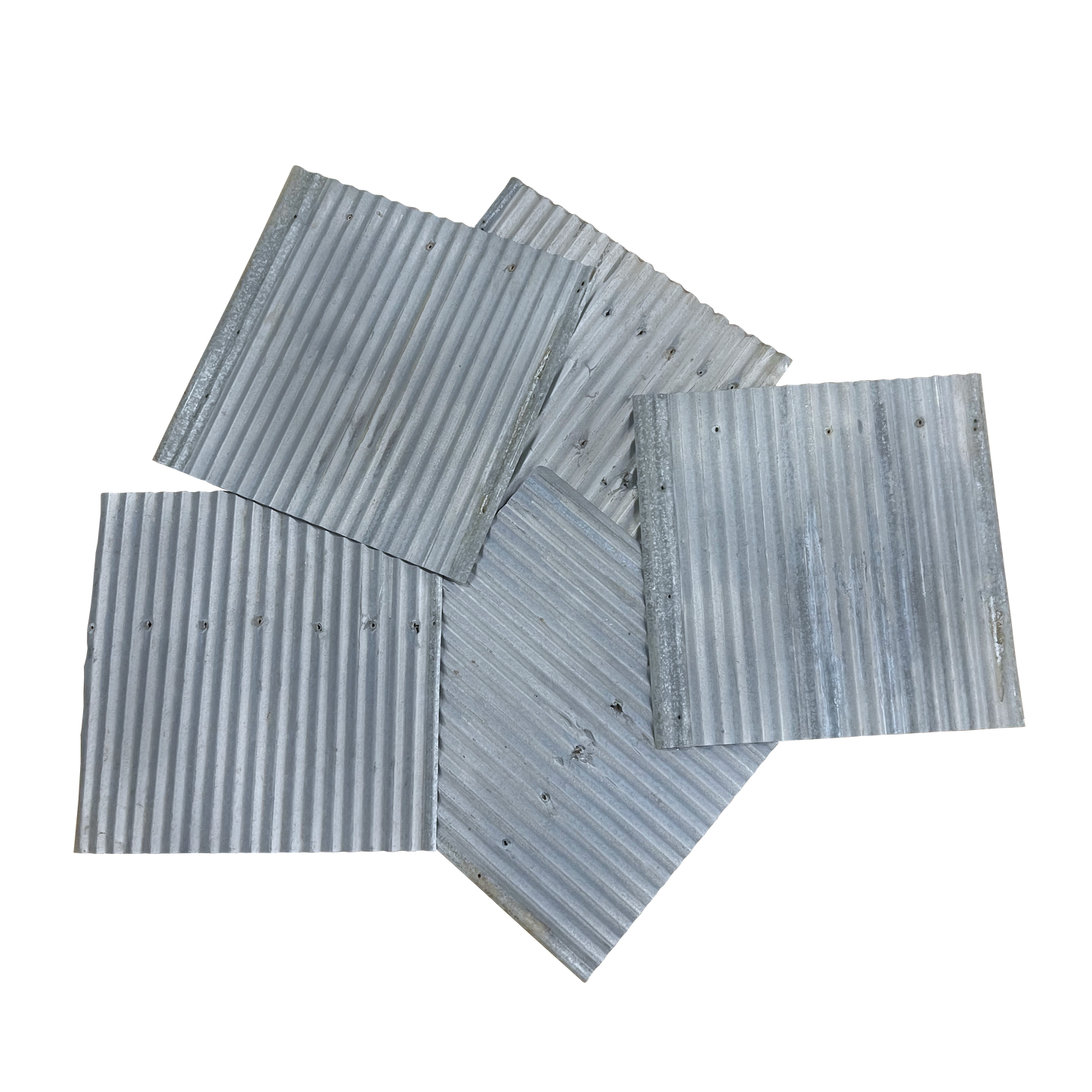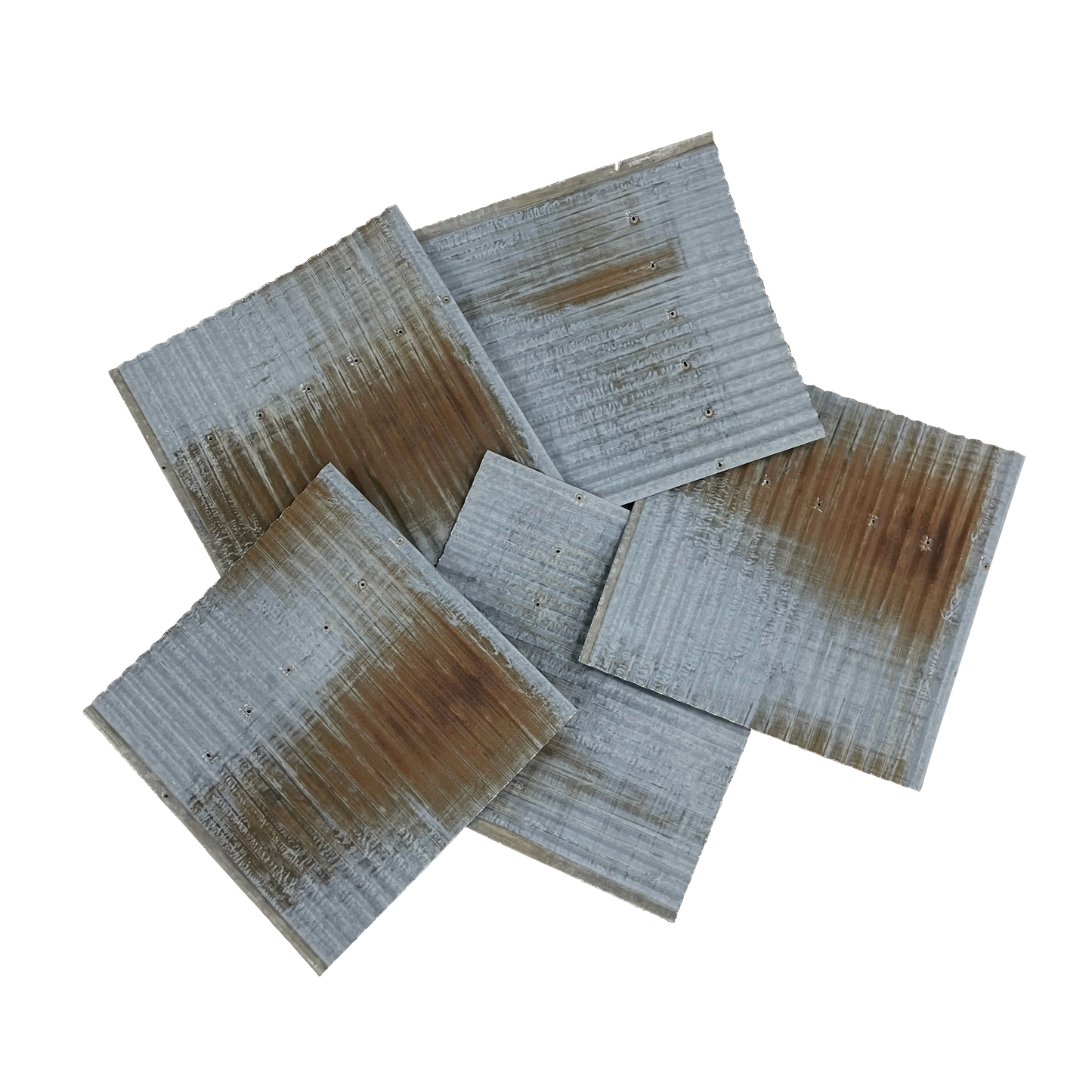 Reclaimed Corrugated Barn Tin Ceiling Tiles - Scratch & Dent