Regular price
Sale price
$5.99 USD
Unit price
per
Sale
Sold out
CORRUGATED STEEL & TIN TILE SAMPLES
Free Shipping On Samples.
Samples are non-refundable/non-returnable.
Dakota Tin and Colorado Steel corrugated metal products are a unique and vibrant way to add industrial or rustic character to your business or home. These tiles, which are made from old corrugated steel off barn roofs and machine sheds, fit perfectly in any standard ceiling grid, allowing for greater convenience while giving your home or shop a one-of-a-kind atmosphere.

Create a mountain retreat, ranch or southwestern-style look in your home or commercial space by applying corrugate to indoor and outdoor spaces, walls, ceilings or other home decor and furniture.
Included:
One roughly 4"x6" piece of corrugated barn tin or steel
From real metal, no plastic here
Customer service support
100% satisfaction guarantee
**Real Steel Tile - Leather Gloves Required When Working with Tiles**
Dakota Tin Patina Options
Because of the rare source of the Dakota Tin Collection products (tin barn roofs and walls), every piece you receive will come with unique characteristics. Most will have small holes or warps from where they were originally fastened, some will have brand marks from the original tin manufacturers. They have an interesting range of coloring, including metallic grey, rust orange, light brown, and even a yellowish hue. Add contrast, character and depth to any ceiling or space.
Random Mixture:

 

Offer the most contrast between cool, darker grey/blue coloring and warm, orange/brown rust coloring.

Majority Rust:

 

The majority of each tile will have

 

warm, orange/brown rust coverage and coloring.

Majority Galvanized:

 

The majority of each tile will have cool, darker grey/blue antique galvanized coverage and coloring.

Premium:

 This tin is the best we find. Each piece is a nice mix of rust and galvanized that can only be created from natural weathering. It is also flatter with less warping. Recommended for smaller applications.
Colorado Rustic Collection Style Options
All of the patterns or styles from the Colorado Rustic Collection have a more consistent, uniform color pattern and have less contrast per tile compared to the Dakota Tin Collection.
After receiving customer feedback about the need for a more consistent design - free of nail holes or warps - that still had a rustic feel, Dakota Tin introduced the Colorado Rustic Steel collection in 2019 which features three different styles of corrugated metal ceiling tiles:
Rusted:

 

Pre-rusted and created with an all-natural, accelerated rust treatment. Because the solution is spray applied, rust is more evenly distributed, the result being a more even coat of copper rust color, but still with small variations of blues and greys that you'd get from the antique galvanized style. ***We start the rusting process, but if you'd get your panels and would still like more rust, learn how to increase the amount of rust here.
Galvalume:

 

New galvanized steel, light silver, semi-sheen. NO RUST or color variation.
Antique Galvanized:

 

Antiqued steel, dark grey look, weathered, flat texture. NO RUST or color variation.

 Finish wears with time (

can produce white rust with exposure to moisture), will continue to age with exposure and may scratch.
Share
Shipping & Returns

FREE SHIPPING within the continental U.S. when ordering 3 or more items (excludes custom orders, J-track, trim pieces, and large panels).
Shipping outside the continental U.S.? Contact us for a quote.
For information on Dakota Tin's shipping & return policy, visit the Shipping & Return page.
View full details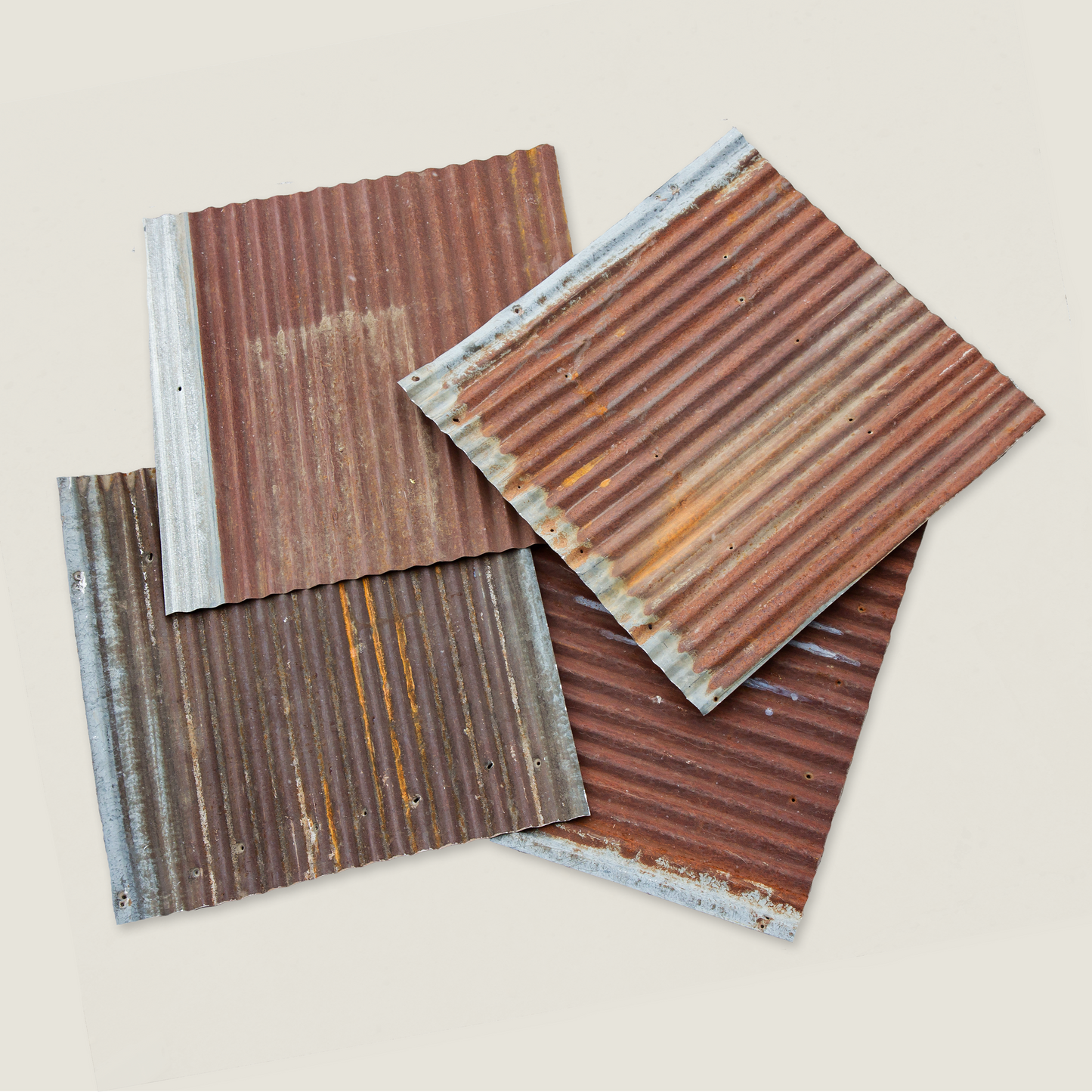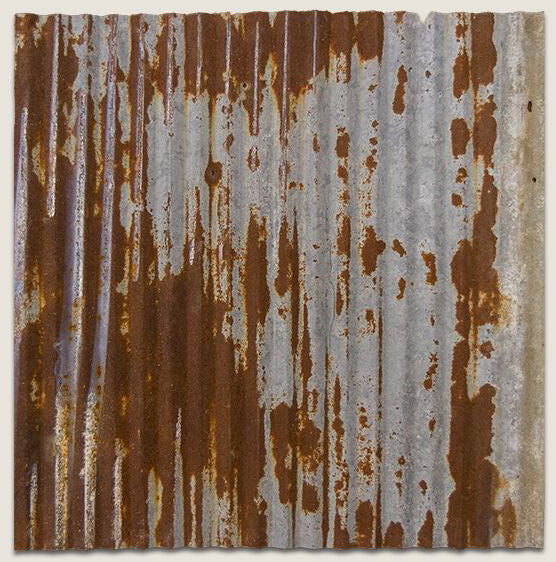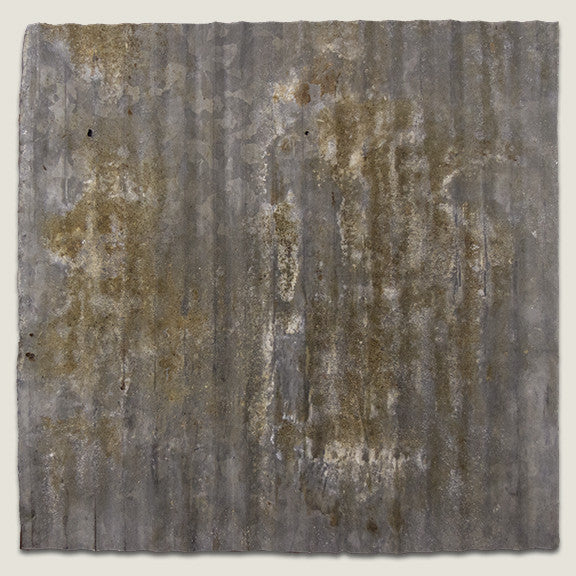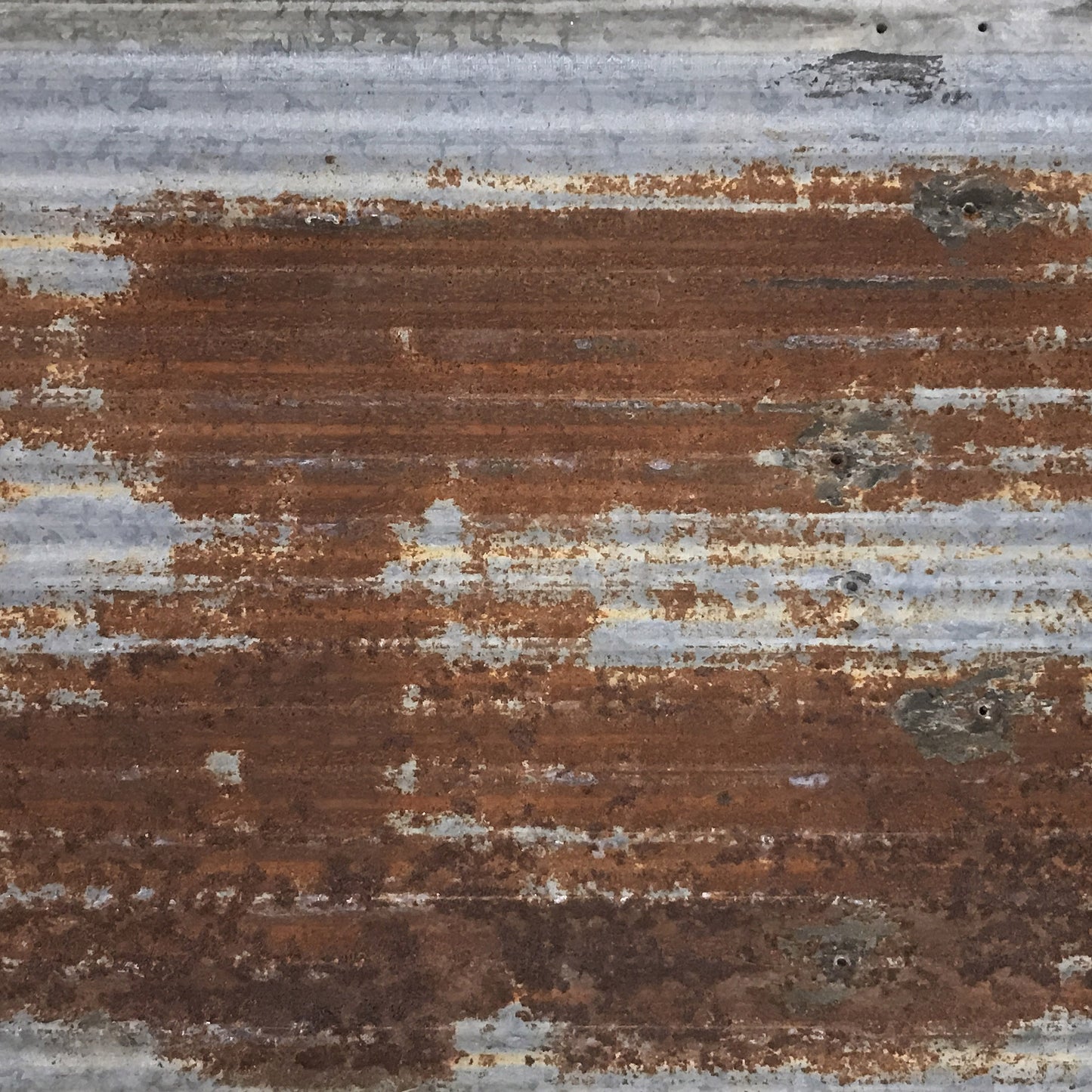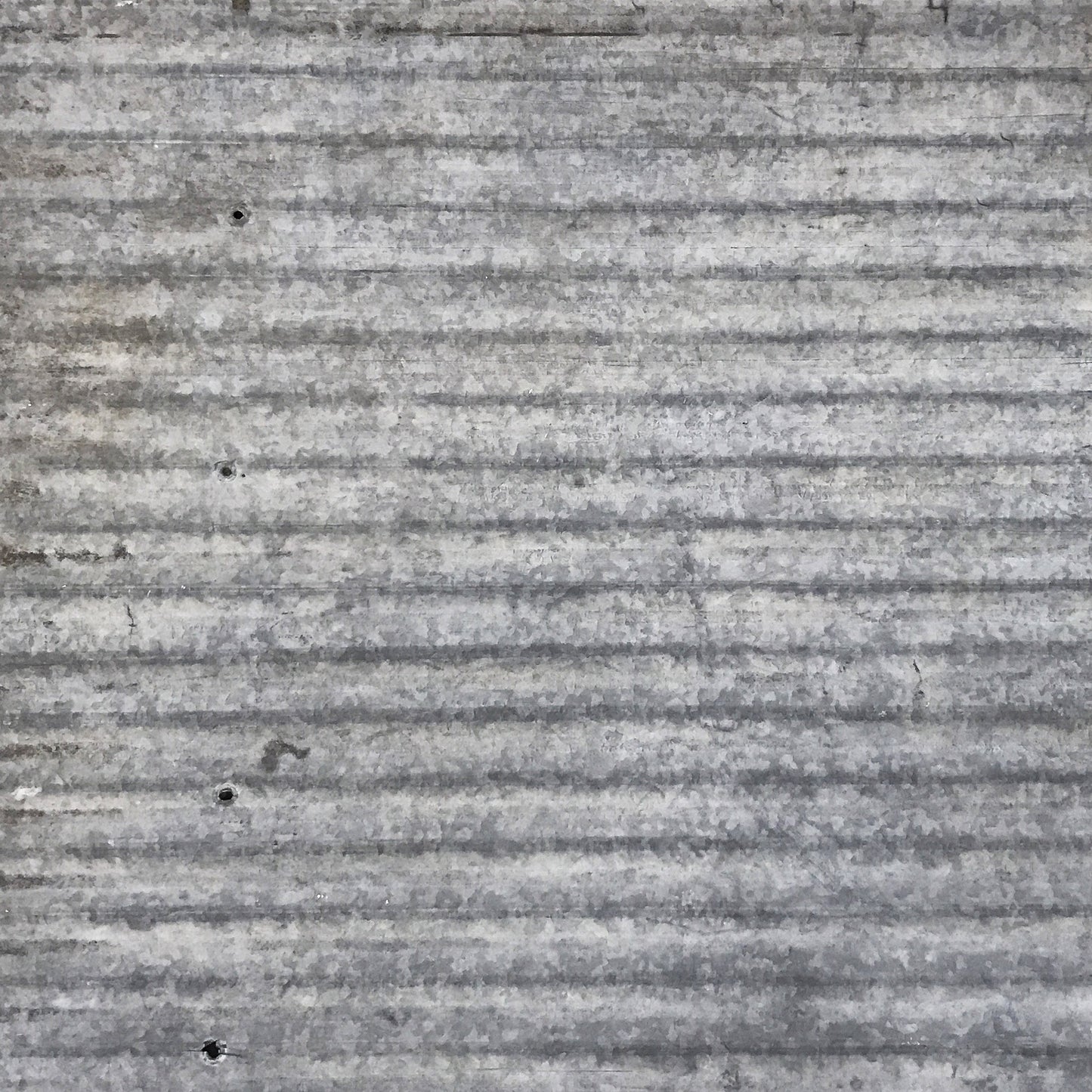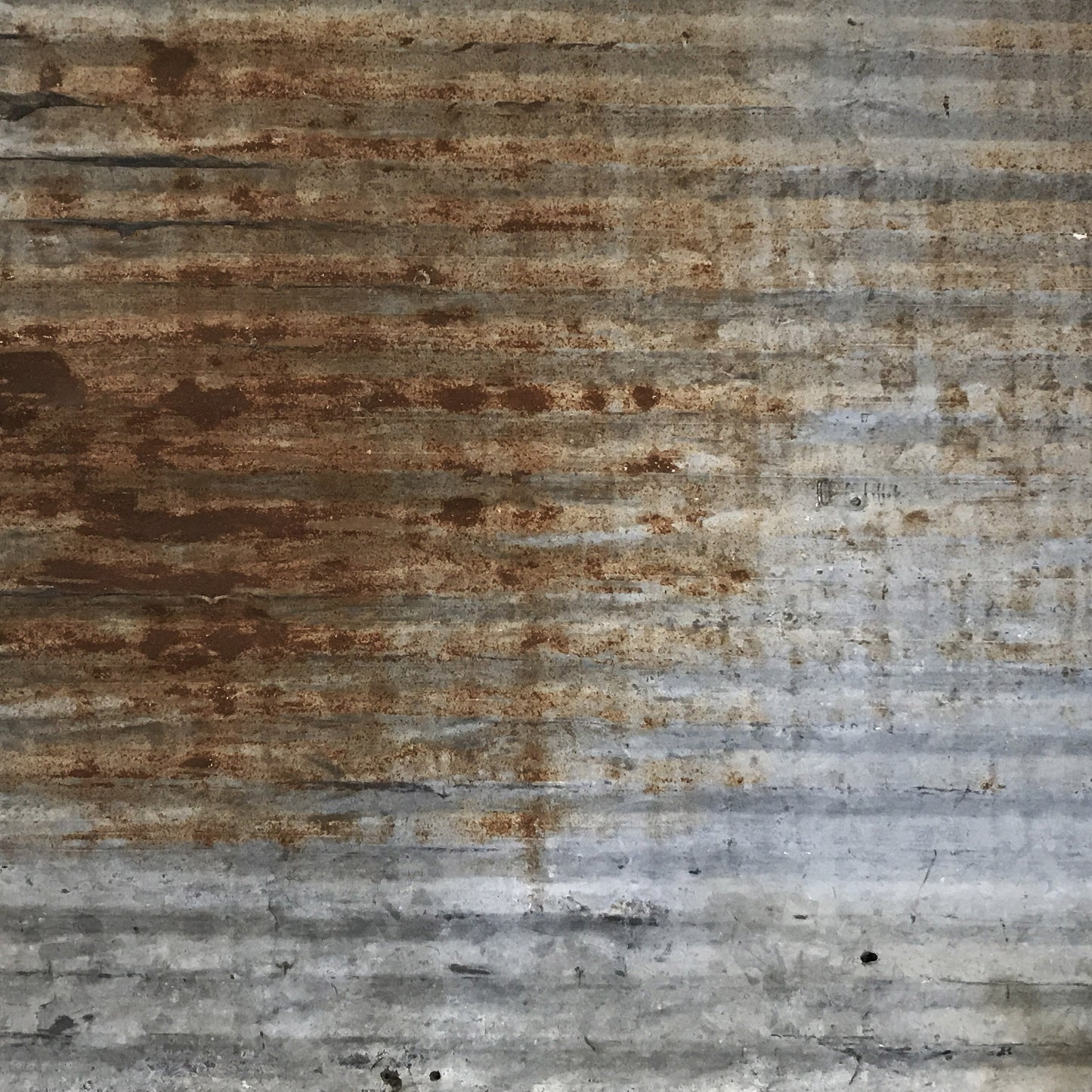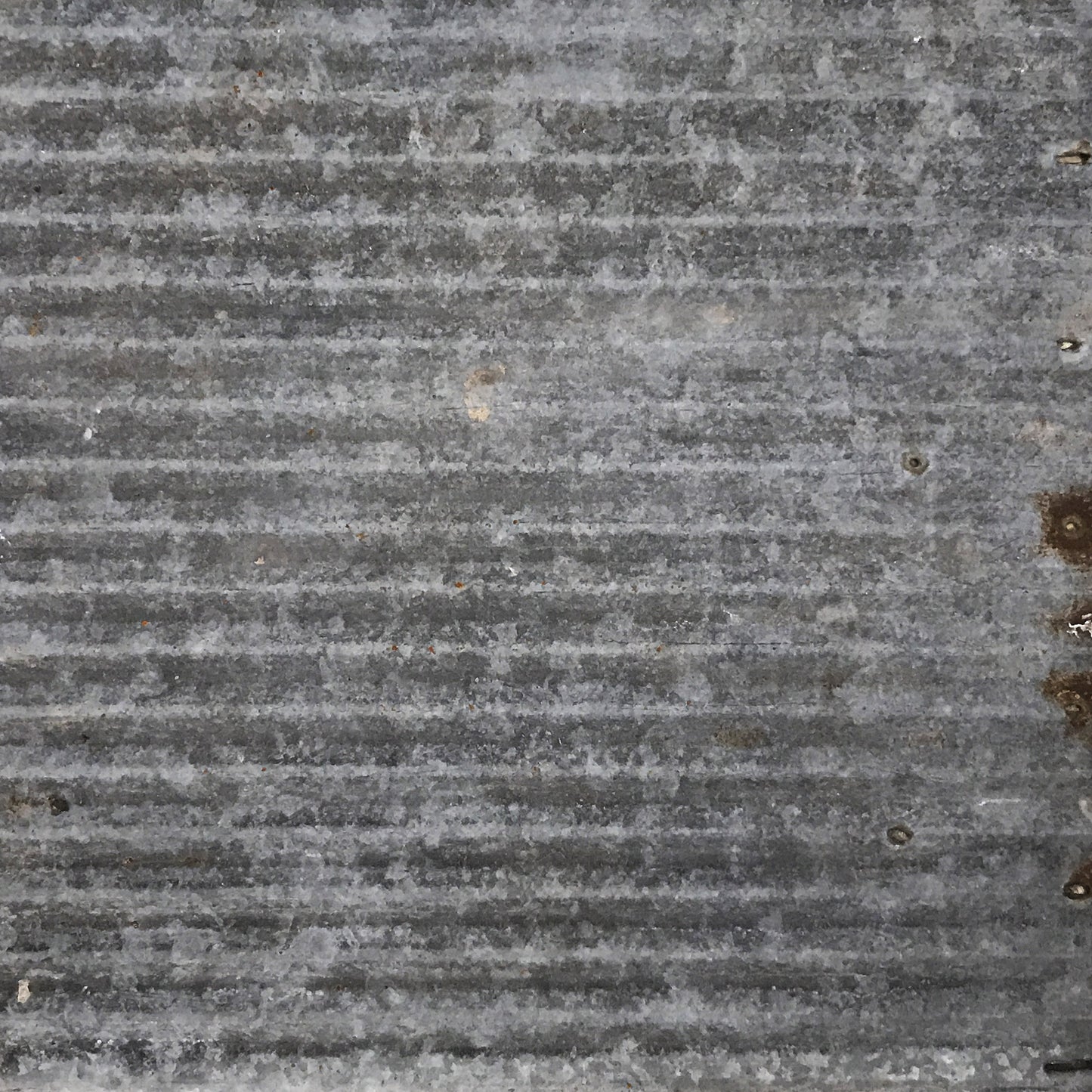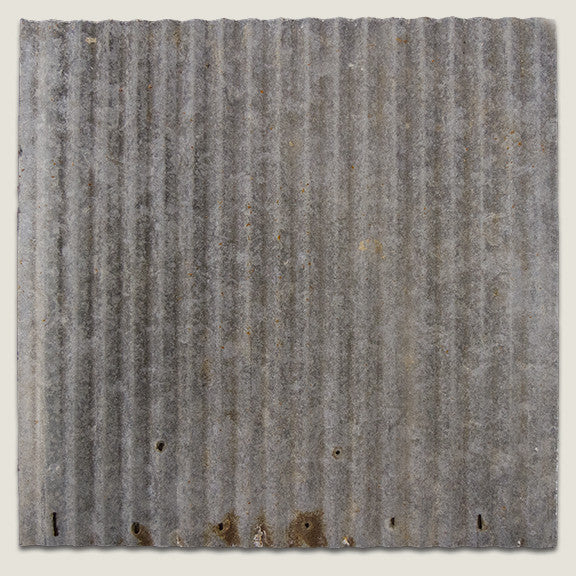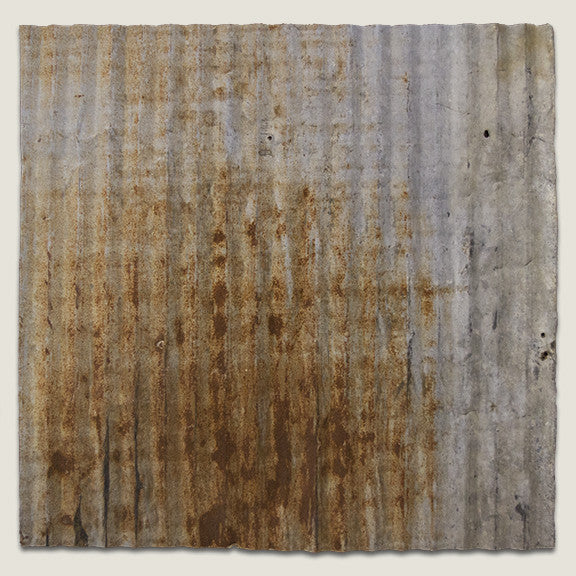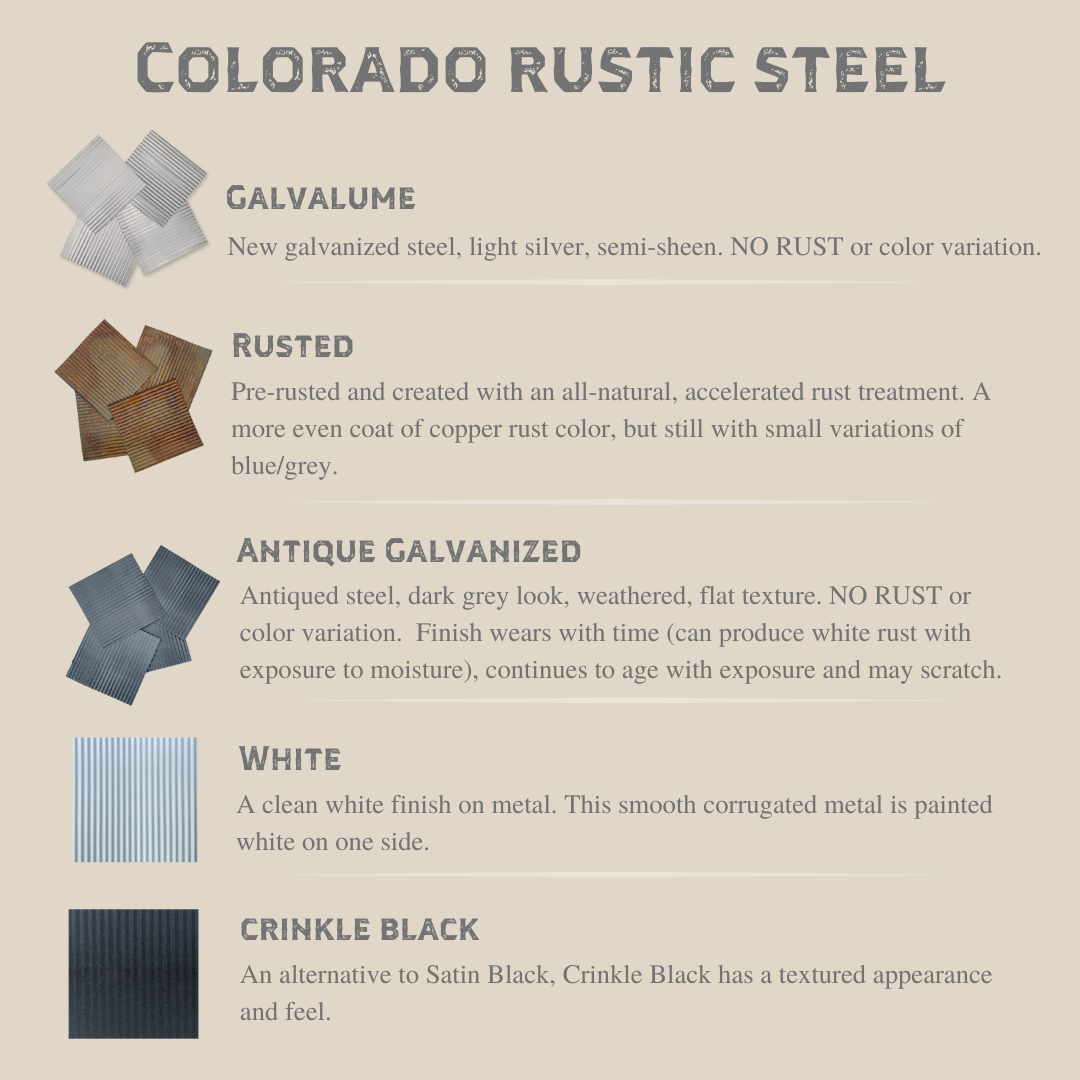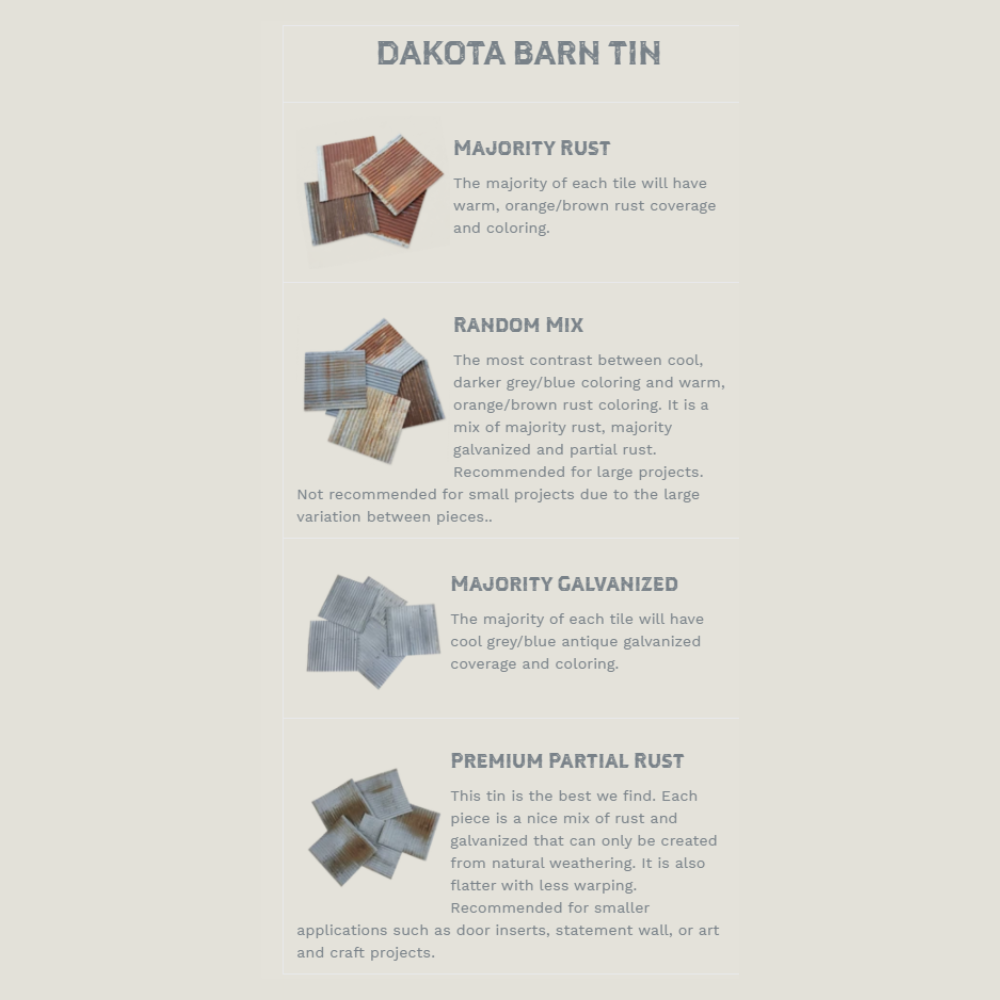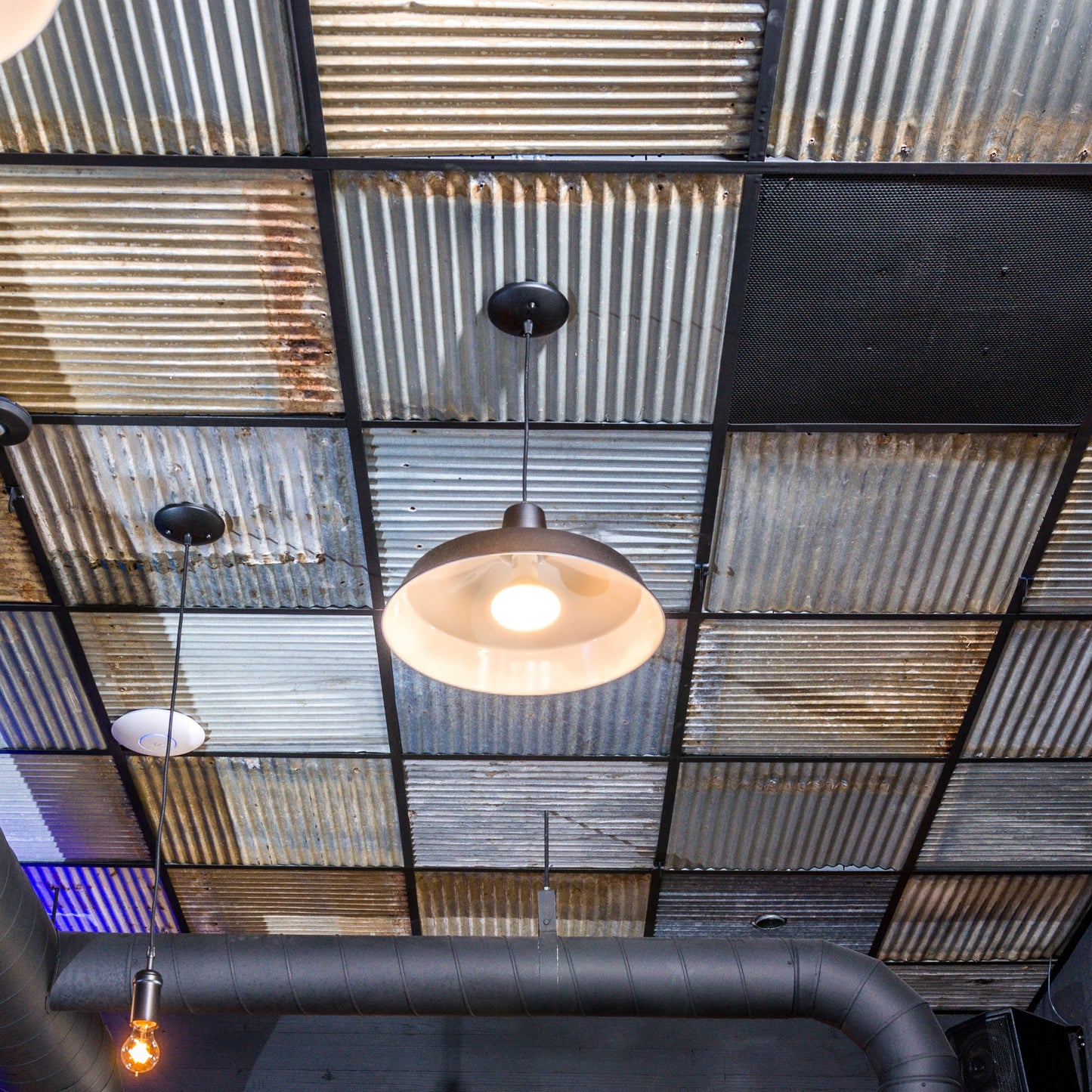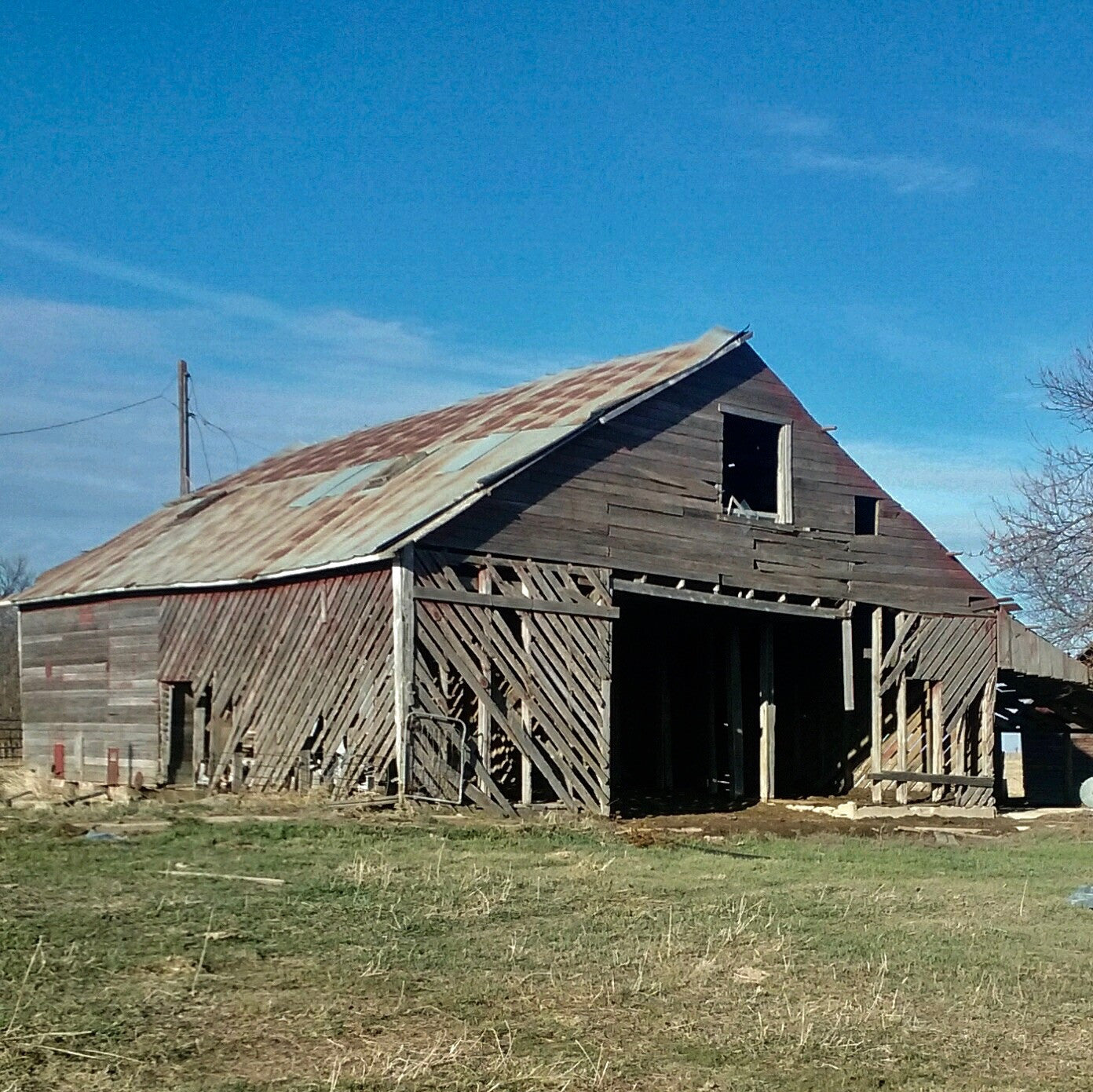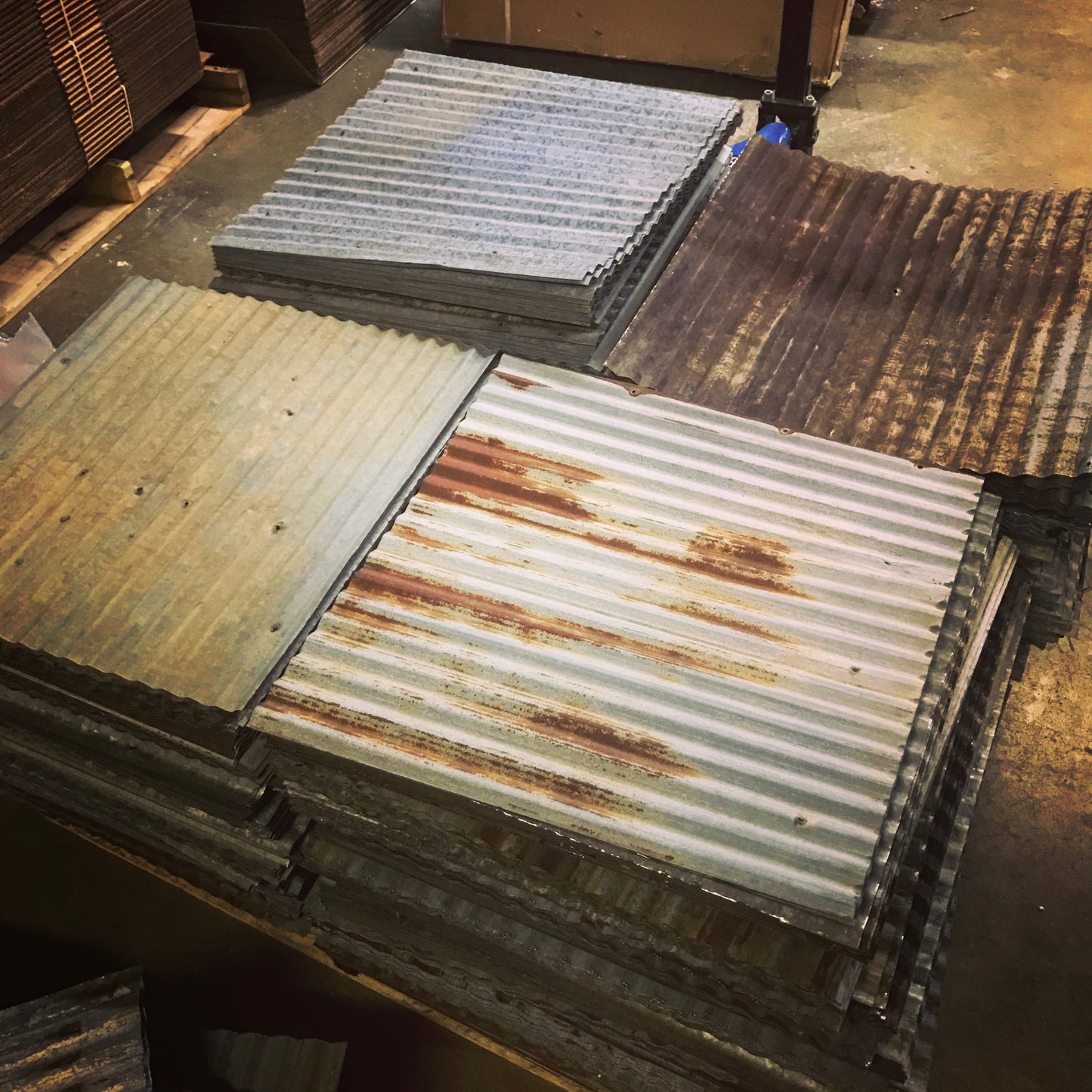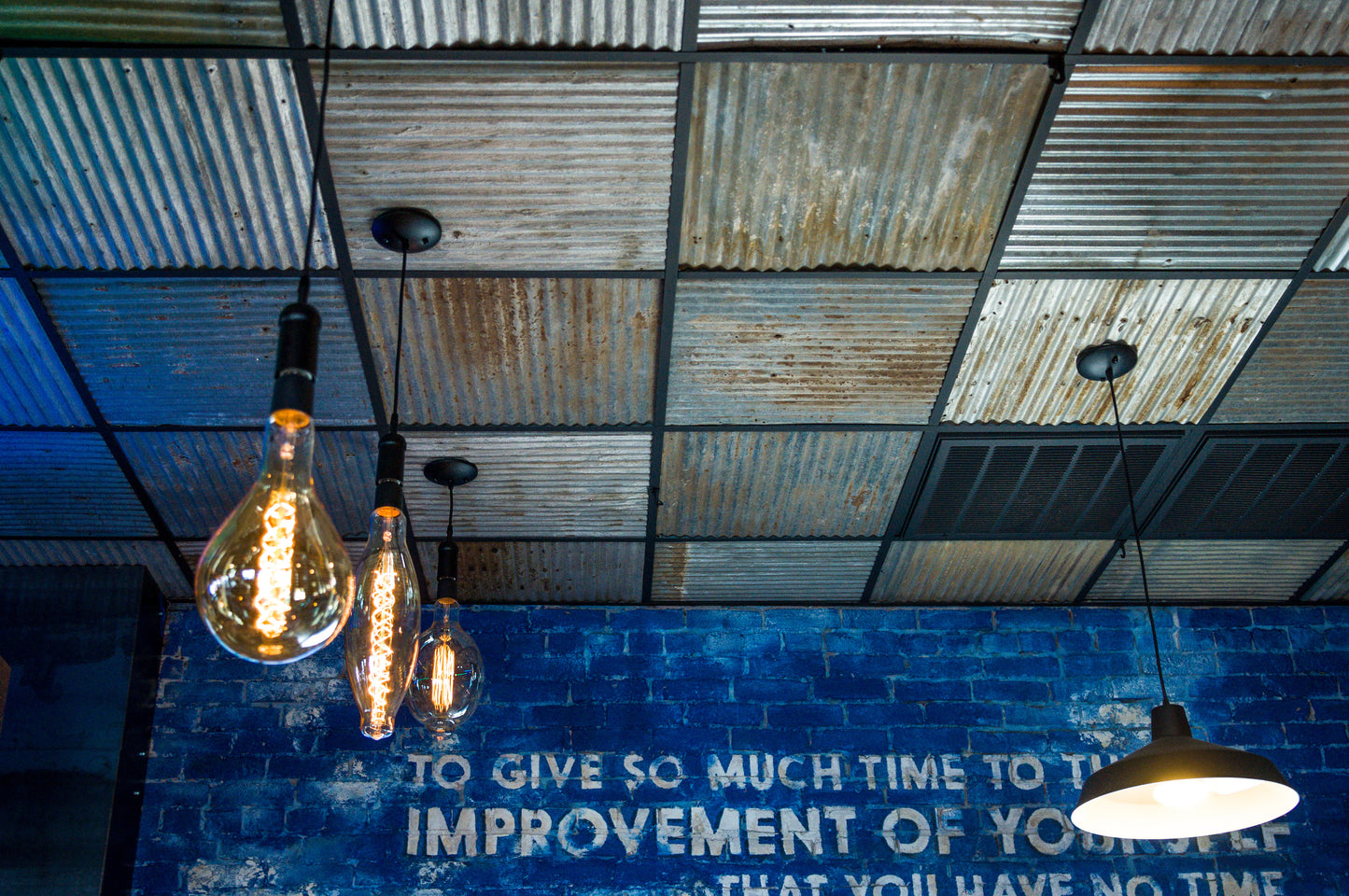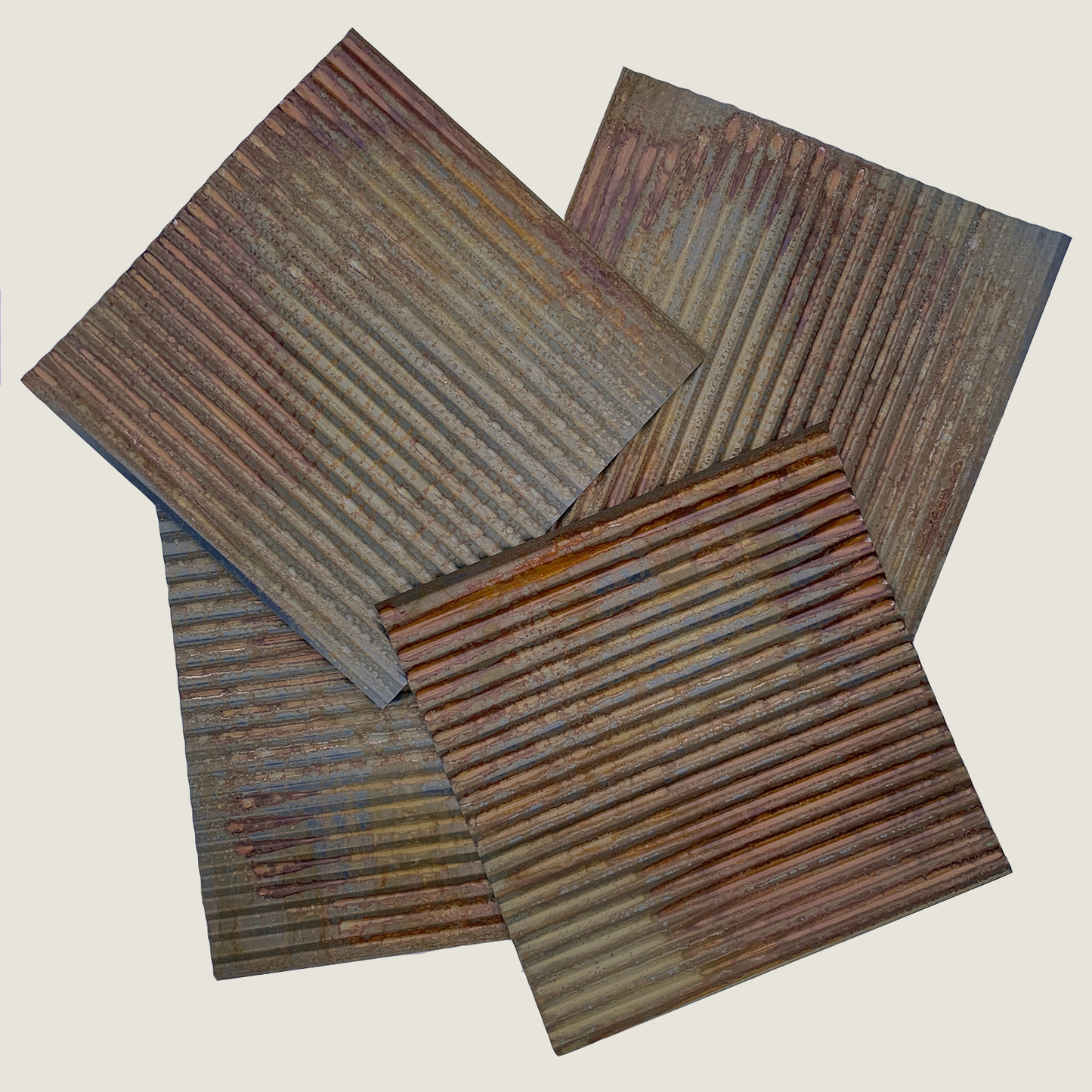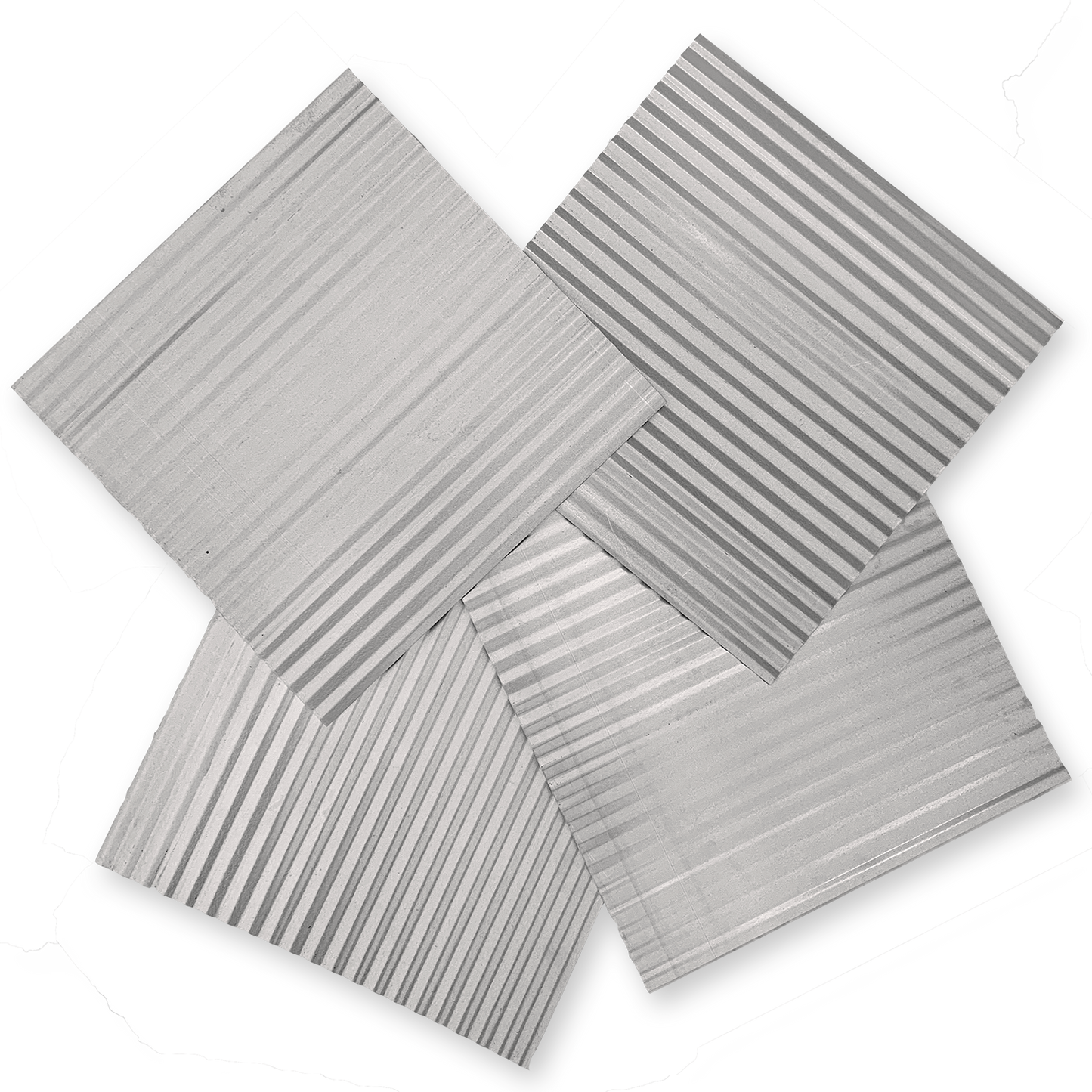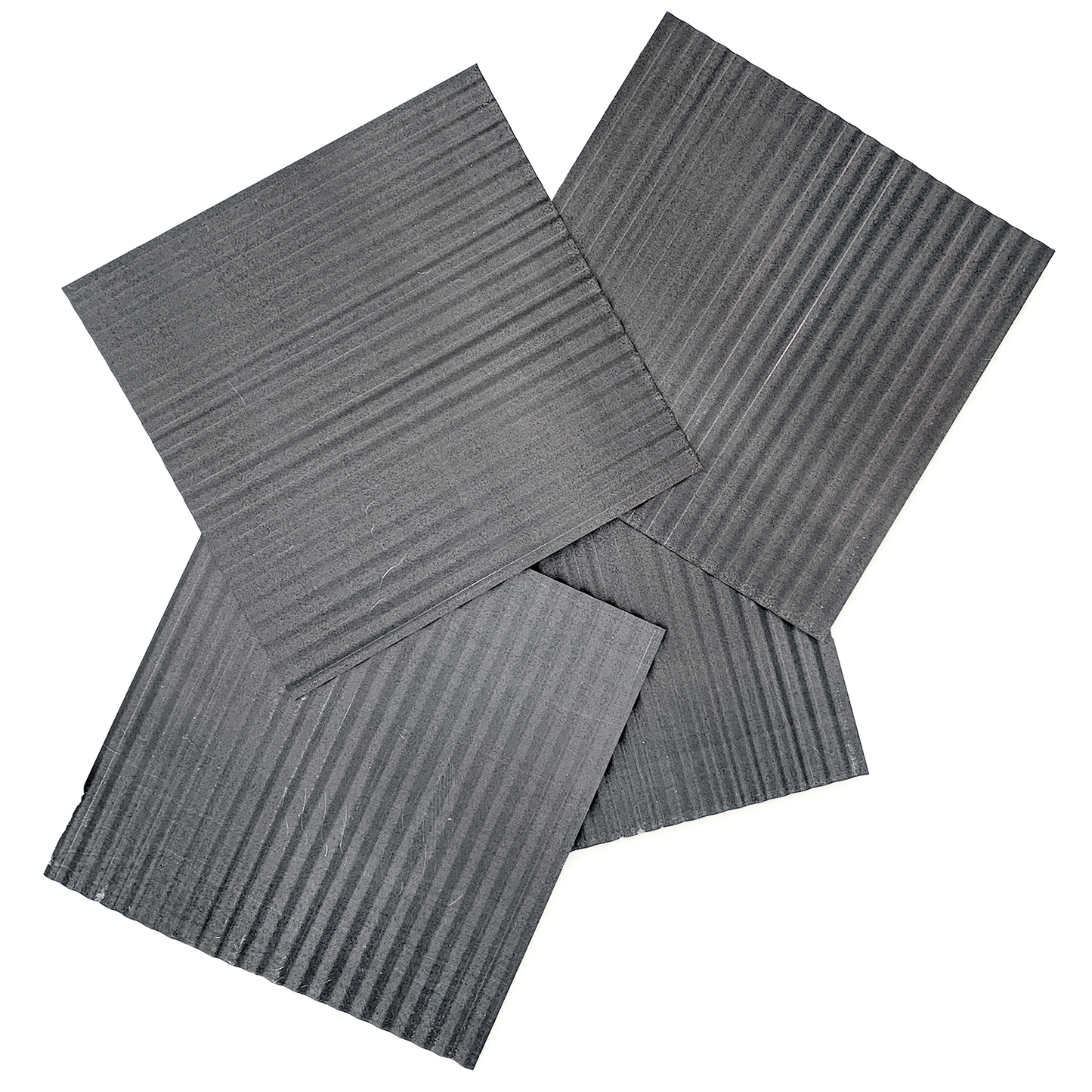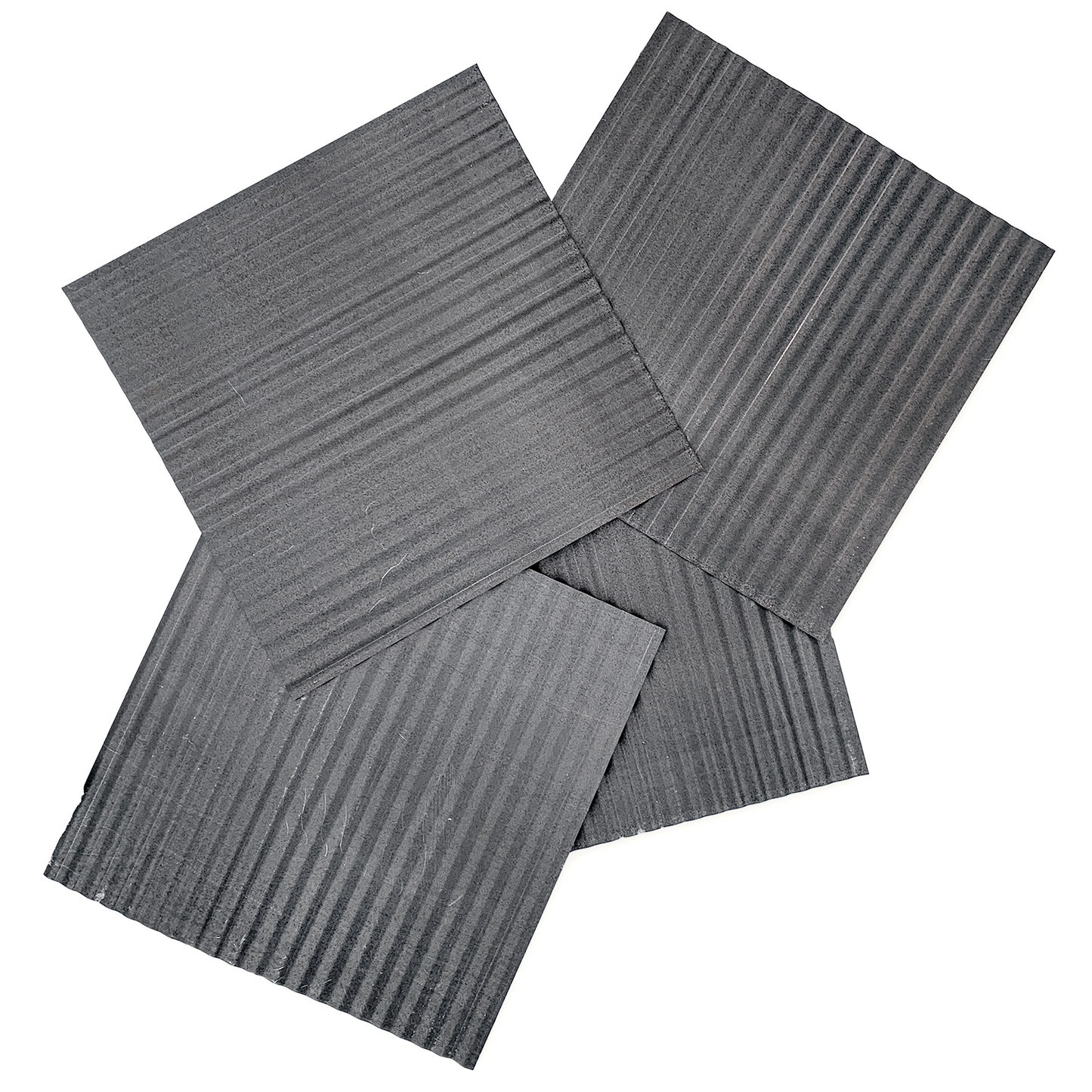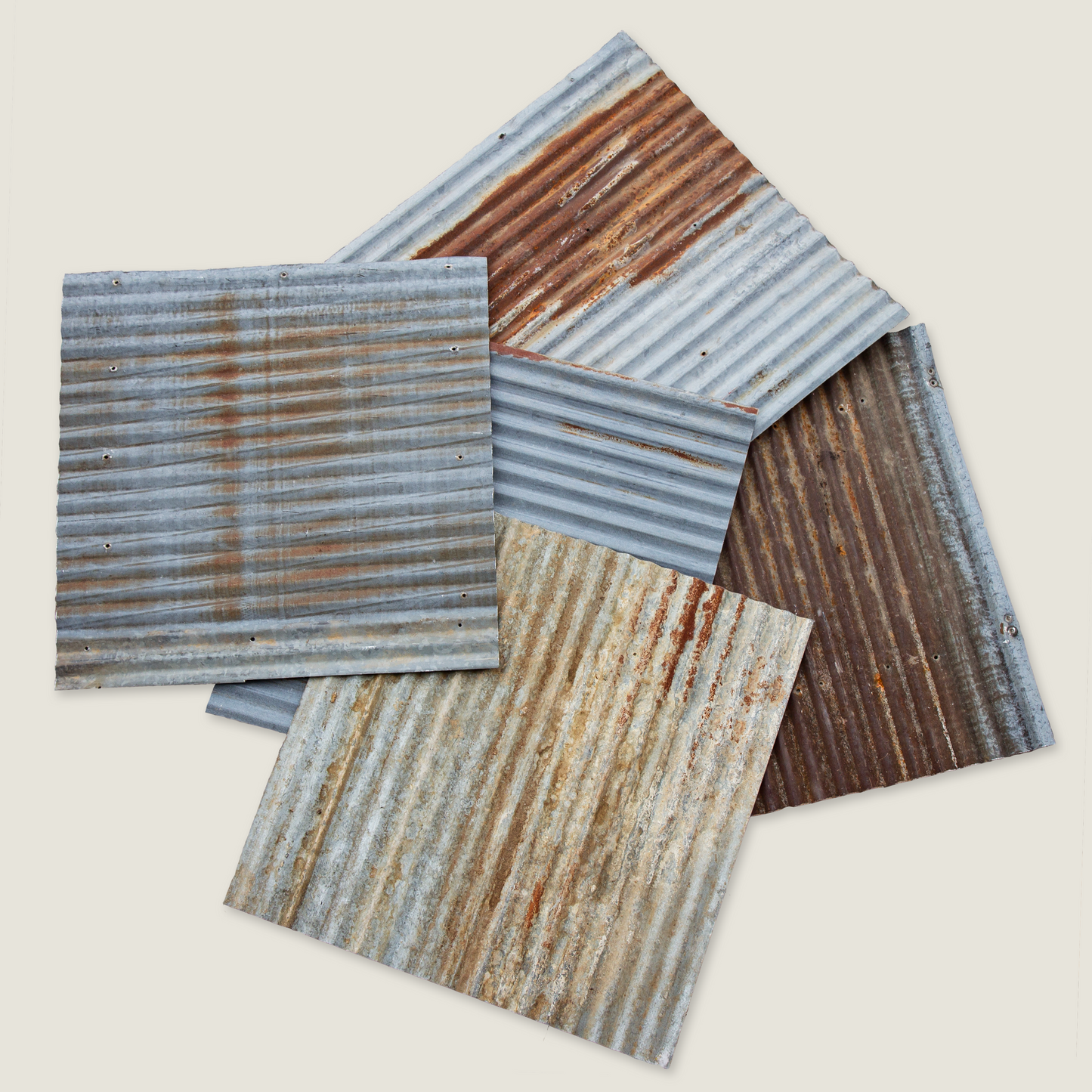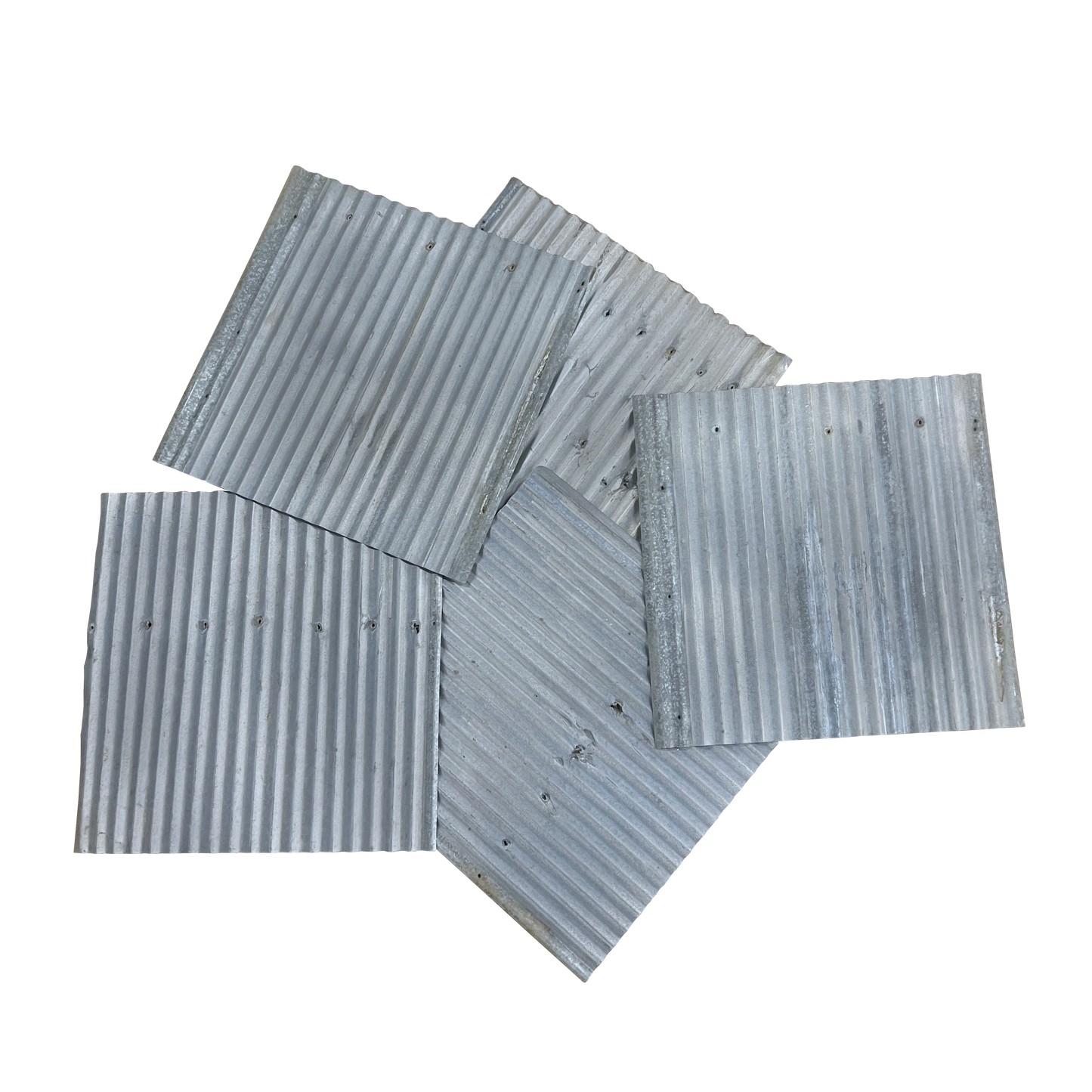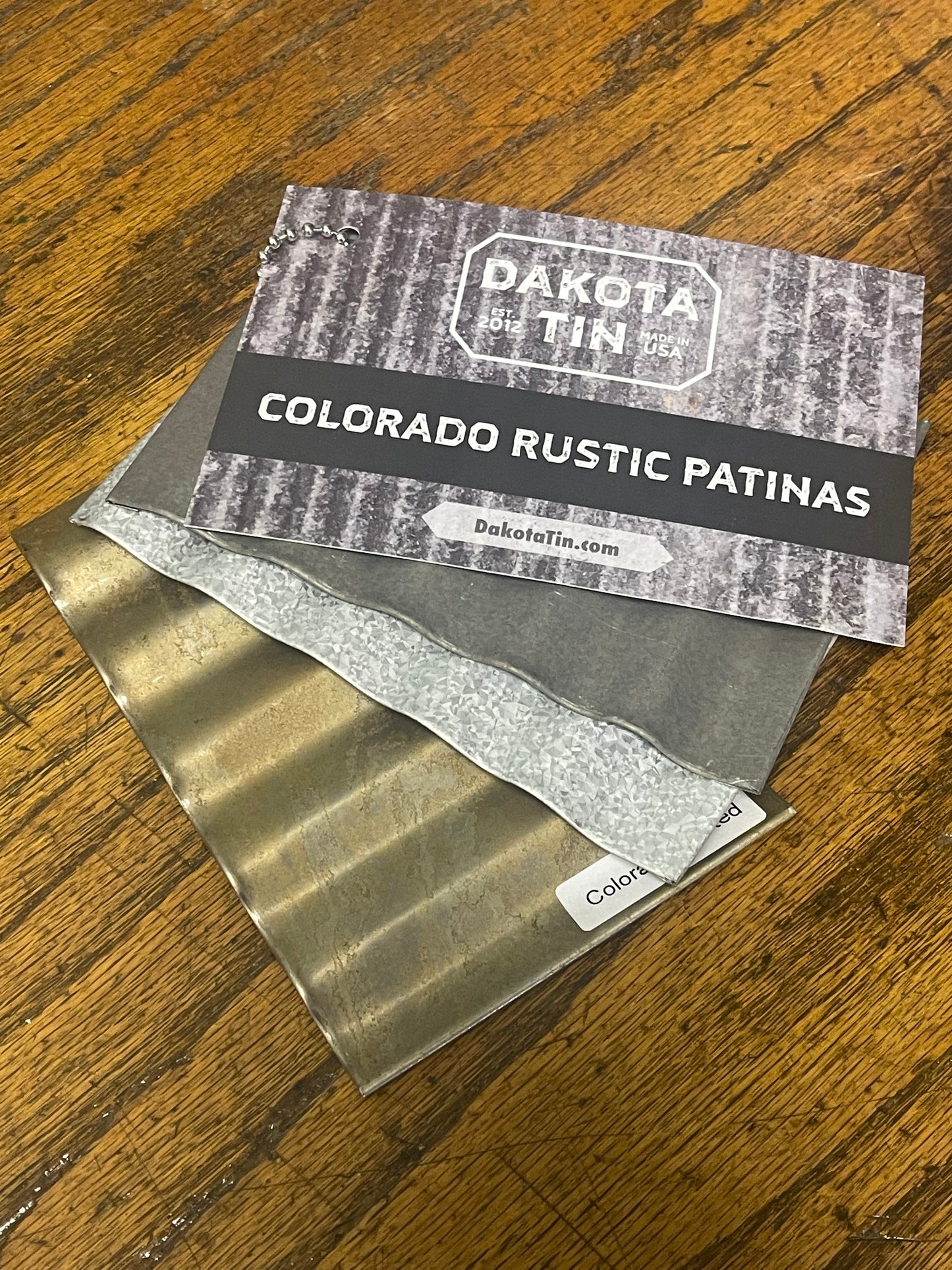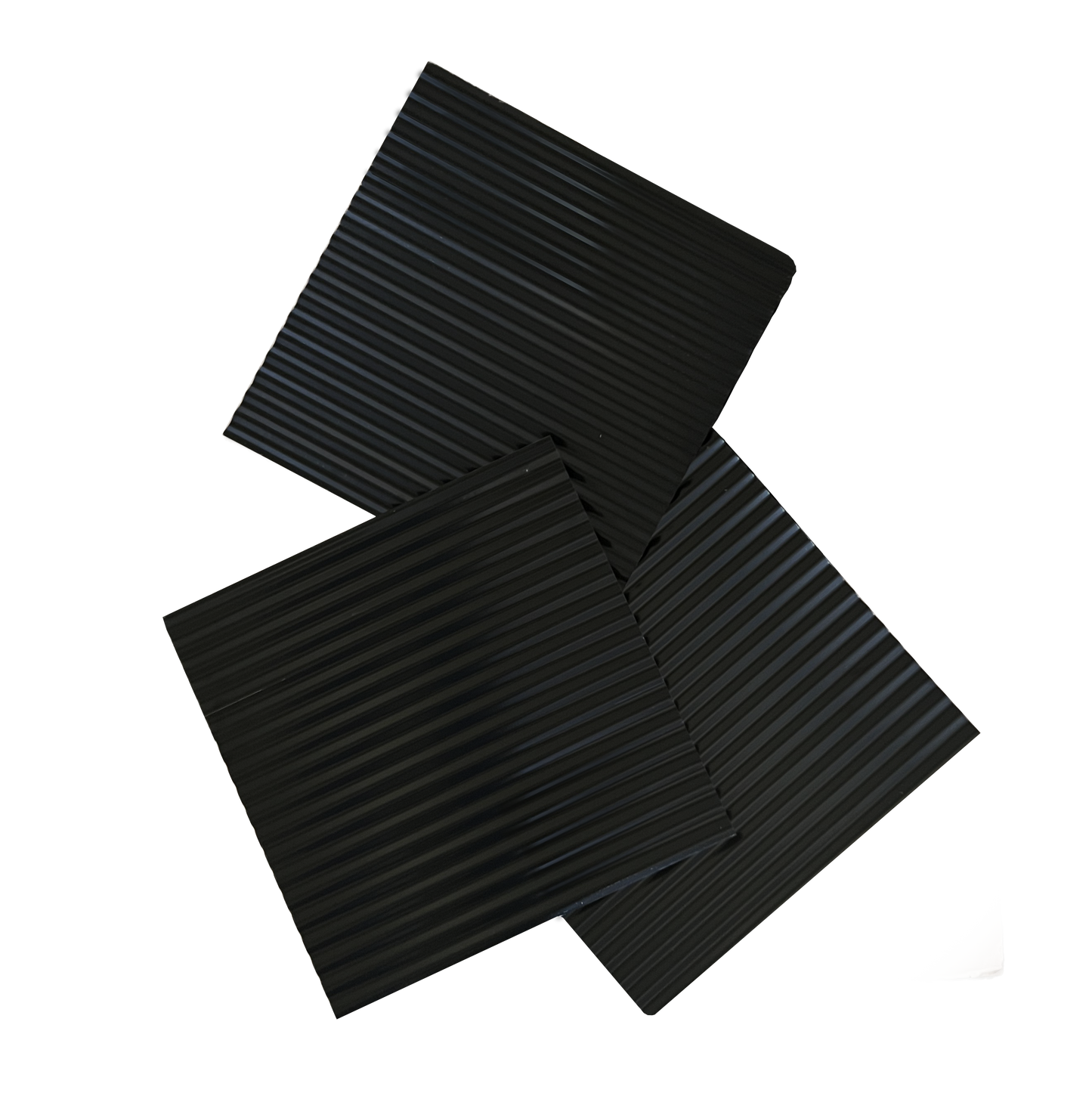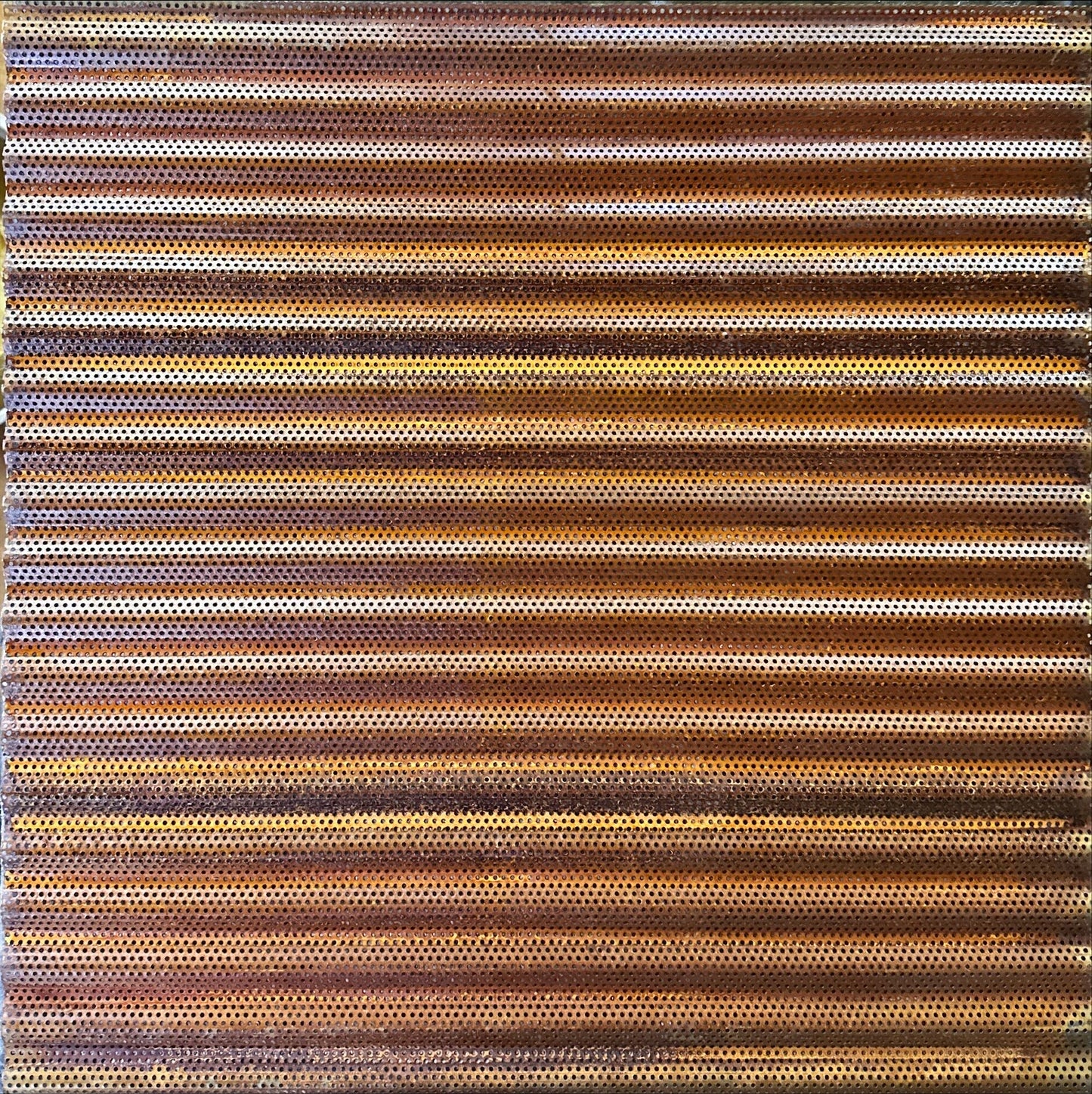 Get Design Inspiration
View our online gallery of projects to see customer design projects and get inspiration.
See how DIYers, contractors, interior designers, business owners, and home owners are our metal products on their ceilings, walls, landscaping, design projects, and more.
Sample
Nice sturdy product. Looks great. Will be placing an order for full size tiles