Order A Sample Of Colorado Steel Here
These decorative metal wall panels are perfect for wall dividers and fences, and add a rustic, industrial touch. Corrugated steel panels are available in three patina styles.
About Colorado Corrugated Metal Wall Panels 26" x 72"
Great for large projects like fences, doors, and wall dividers.
Price listed includes one metal wall panel.
Can also use Colorado Rustic J-Tracks to set panels in place.
100% satisfaction guarantee with all Dakota Tin products. You'll find exceptional customer service from an all-American company.
**Real metal panels - leather gloves required when handling**
Why Colorado Rustic Steel Wall Panels Are So Unique
After receiving customer feedback about the need for a more consistent design - free of nail holes or warps - that still had a rustic feel, Dakota Tin introduced the Colorado Rustic Steel collection in 2019.
Colorado Rustic Collection: Large Metal Wall Panel Style Options
All of the patterns or styles from the Colorado Rustic Collection have a more consistent, uniform color pattern and have less contrast per panel compared to the Dakota Tin Collection.
Rusted:

 

Pre-rusted and created with an all-natural, accelerated rust treatment. Because the solution is spray applied, rust is more evenly distributed, the result is a more even coat of copper rust color, but still with small variations of blues and greys that you'd get from the antique galvanized style.

We start the rusting process, but if you'd still like more rust, learn how to increase the amount of rust

 

here.
We recommend sealing this style with a clear coat, as the rust finish can rub off. Here is how to clear coat Rusted products.

Galvalume:

 

New galvanized steel, light silver, semi-sheen. NO RUST or color variation.
Antique Galvanized:

 

Antiqued steel, dark grey look, weathered, flat texture. NO RUST or color variation.

 

Finish wears with time (

can produce white rust with exposure to moisture), will continue to age with exposure and may scratch.

We recommend sealing this style with a clear coat for high-wear areas or where oils can get splattered, since it has a more porous surface.
Create a mountain retreat, ranch or southwestern-style look in your home or commercial space by applying corrugate to indoor and outdoor spaces, walls, ceilings or other home decor and furniture.
***  Due to the large size of the metal wall panels, these need to ship truck freight and do not qualify for coupons or free shipping.  Please fill out the form so we can get a firm freight quote for you.  Freight typically starts around $150.
How To Cut Metal Panels
Share
View full details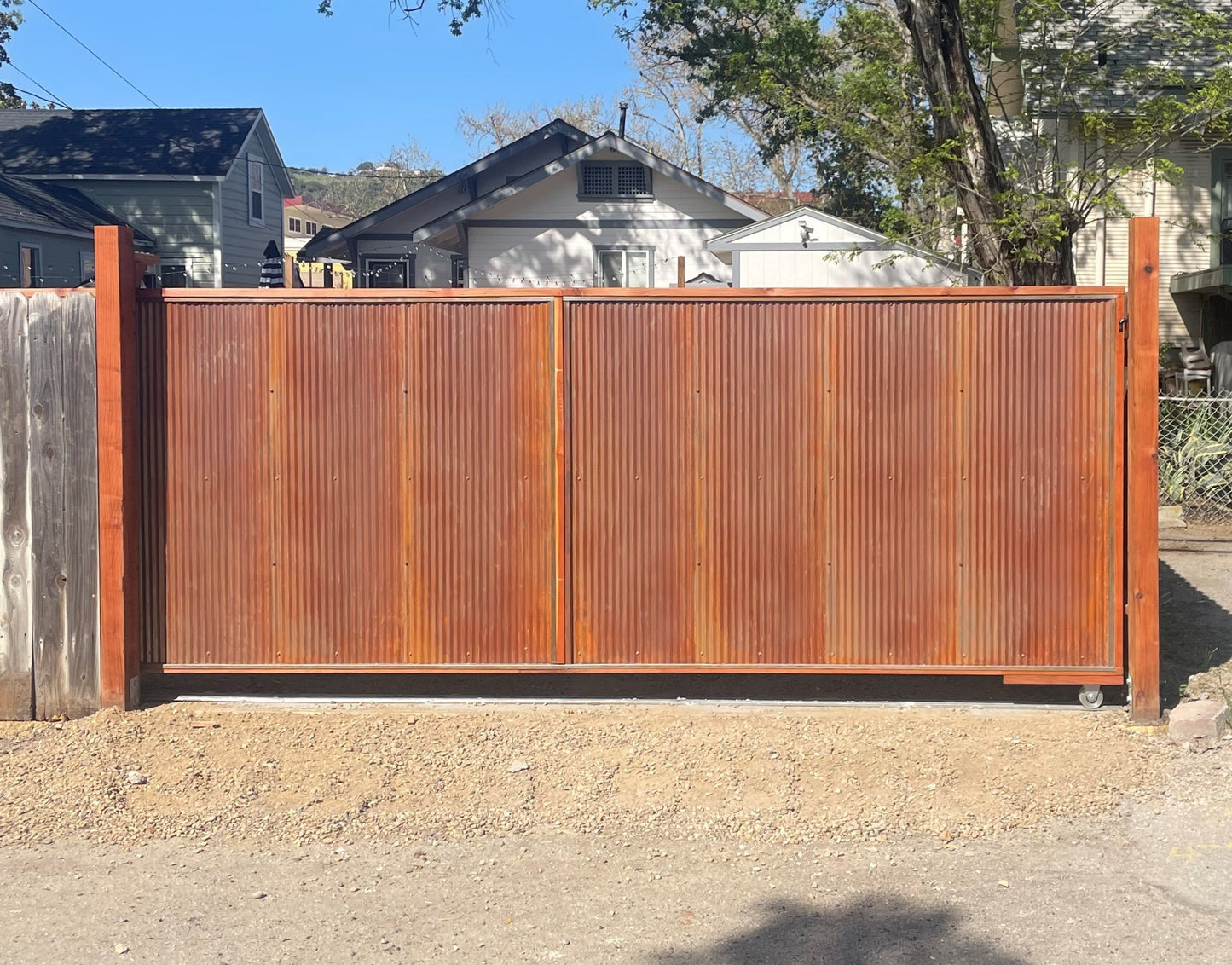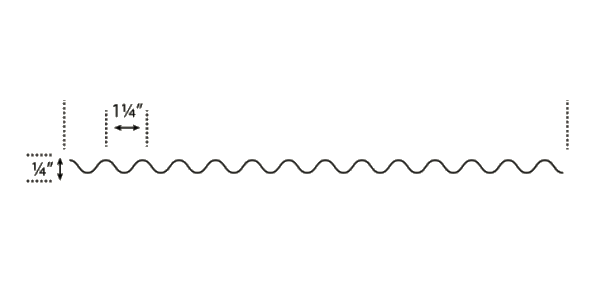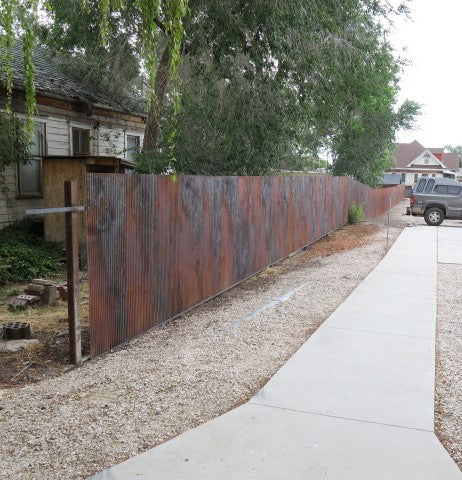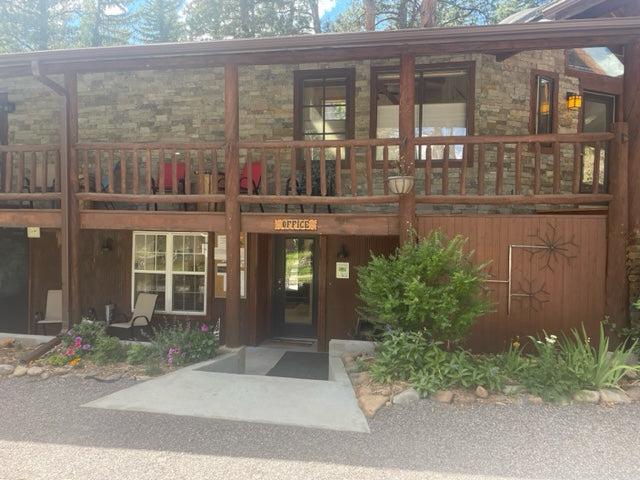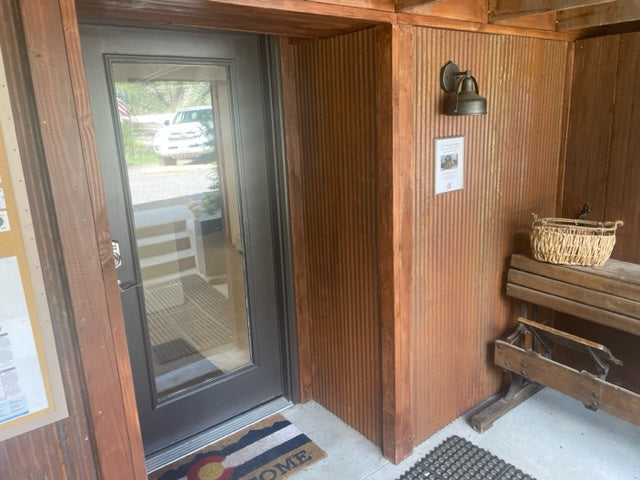 Looks beautiful!!
Used for my shower surround, we just started install yesterday. So far it's perfect, thank you!!
Great product
When custom home owners want a rustic look but demand a quality finish, you need panels and trim that have a rustic appearance but are quality base materials with clean lines and top notch manufacturing. These panels are manufactured well, have a great finish and patina and are shipped so that they arrive in new build condition.
Thanks for the great feed-back!
We appreciate our customers.
Ashley Hively
Rusher Products, LLC
info@dakotaTin.com
(605)484-0875
Love the panels!
I absolutely love these panels! They were perfectly rusted and gave me the age to look I was looking for. Worth every penny
Rusted Metal Panel
Ordered 1500 sq ft of rusted panel for the cieling of my basement. Rusting was a lot more consistent than I thought it would be from panel to panel. Panels were in perfect condition which can be tough with 29 gauge panels. Was crated well so there was no damage during shipping. All around great product and service!