Regular price
$23.99 USD
Sale price
$15.74 USD
Unit price
per
Sale
Sold out
These items are products that didn't meet our standards. Scratches, dents, damages and returns - our garage sale items give you a great deal on our popular products with blemishes.
No returns or exchanges. These are sold as-is. No additional discounts apply.
Give your ceilings a vintage, rustic or industrial touch. Corrugated metal ceiling tiles come in uniform patterns like Galvalume (regular galvanized), Antique Galvanized (dark dull grey) or Rusted (pre-rusted).
About Colorado Corrugated Metal Ceiling Tiles
Perfect for bars, industrial lofts, man caves and rustic-style eateries
Half-inch thickness.
Price listed includes one (1) 23.625" X 23.625" Corrugated Metal Ceiling Tile.
Works perfectly with any 2'x2' drop ceiling 15/16" T bar system ceiling grid, including our innovative direct mount J-Track grid system.
Installation instructions included.
100% satisfaction guarantee with all Dakota Tin products. You'll find exceptional customer service from an all-American company.
**Real metal tiles - leather gloves required when handling**
Get an even more eclectic look with the Dakota Barn Tin Collection. Because these tiles are reclaimed (salvaged) directly from Midwest barns, each tile tells a story with unique nail holes and high rust variation. 
Why Colorado Rustic Steel Ceiling Tiles Are So Unique
After receiving customer feedback about the need for a more consistent, yet still rustic feel free of nail holes or warps, Dakota Tin introduced the Colorado Rustic Steel collection in 2019 which features three different styles of corrugated metal ceiling tiles:
Colorado Rustic Collection Style Options
All of the patterns or styles from the Colorado Rustic Collection have a more consistent, uniform color pattern and have less contrast per tile compared to the Dakota Tin Collection.
Rusted:

 

Pre-rusted and created with an all-natural, accelerated rust treatment. Because the solution is spray applied, rust is more evenly distributed, the result is a more even coat of copper rust color, but still with small variations of blues and greys that you'd get from the antique galvanized style.

We start the rusting process, but if you'd still like more rust, learn how to increase the amount of rust

 

here.
We recommend sealing this style with a clear coat, as the rust finish can rub off. Here is how to clear coat Rusted products.

Galvalume: New galvanized steel, light silver, semi-sheen. NO RUST or color variation.
Antique Galvanized: Antiqued steel, dark grey look, weathered, flat texture. NO RUST or color variation.

 

Finish wears with time (

can produce white rust with exposure to moisture), will continue to age with exposure and may scratch.

We recommend sealing this style with a clear coat for high-wear areas or where oils can get splattered, since it has a more porous surface.
Create a mountain retreat, ranch or southwestern-style look in your home or commercial space by applying corrugate to indoor and outdoor spaces, walls, ceilings or other home decor and furniture.
Share
View full details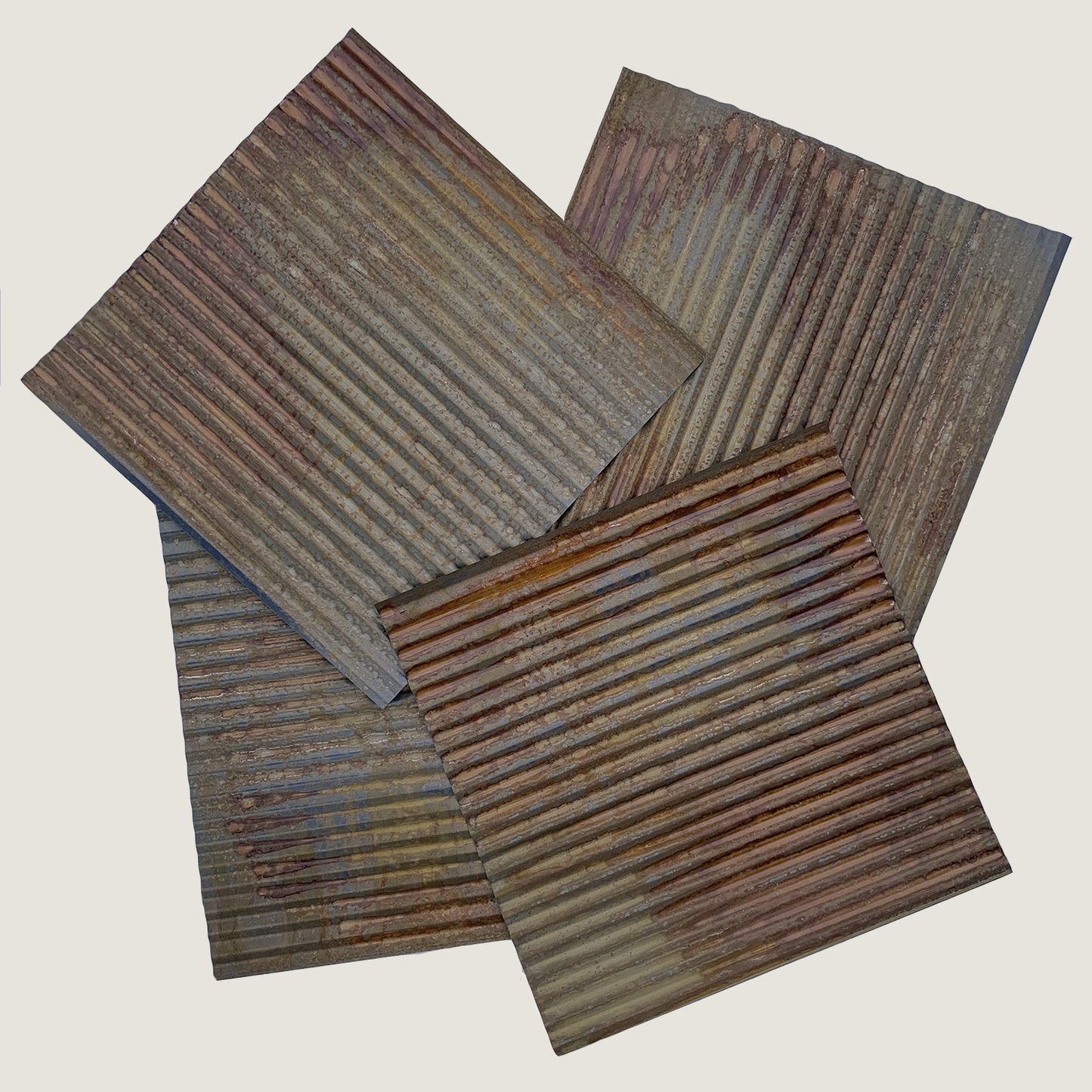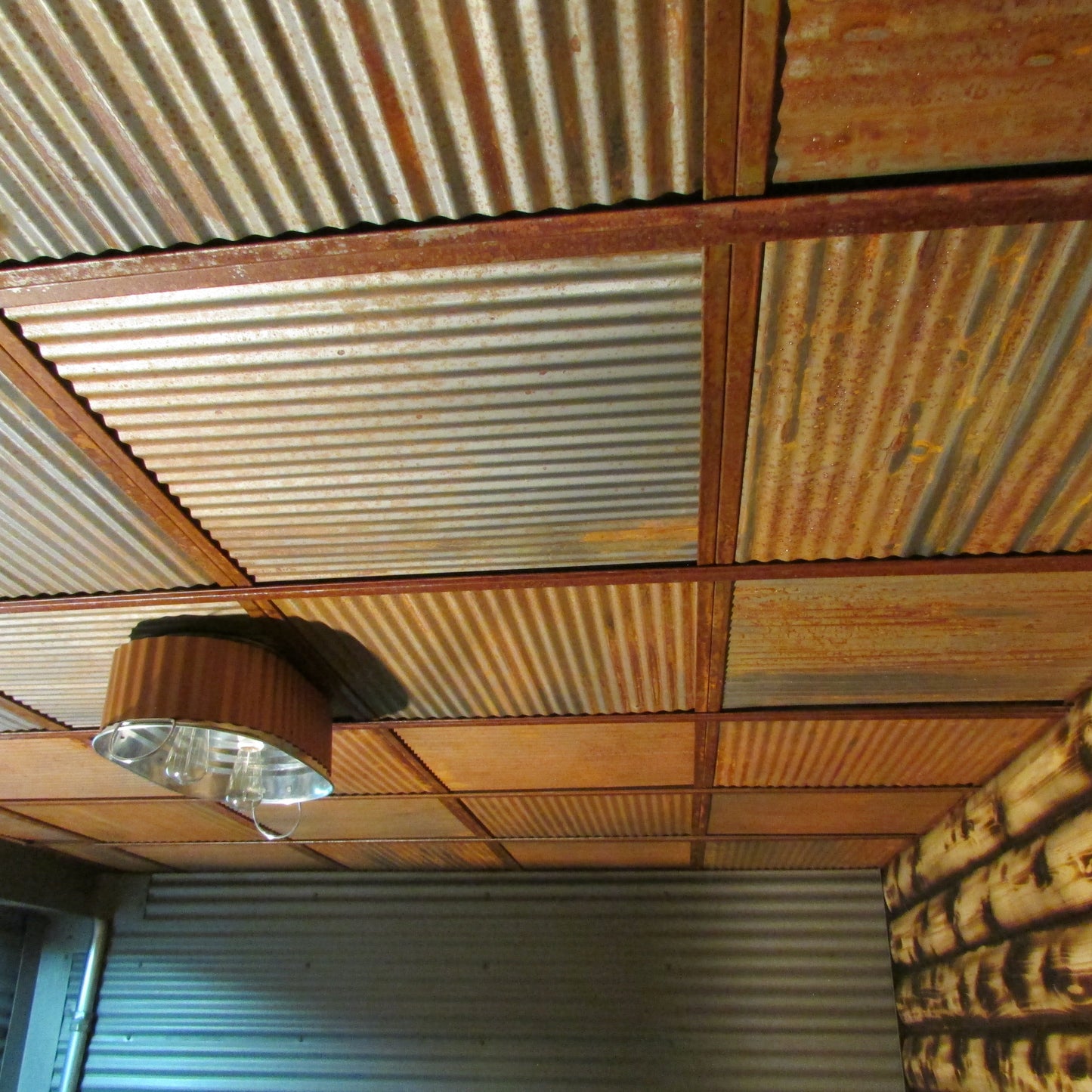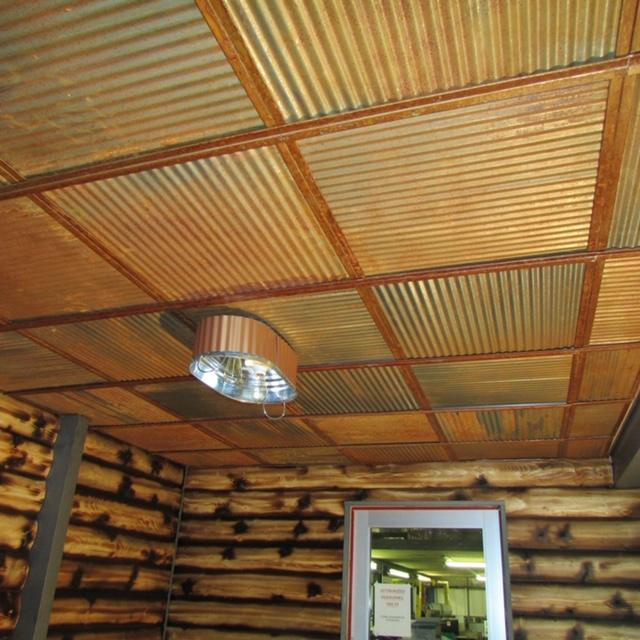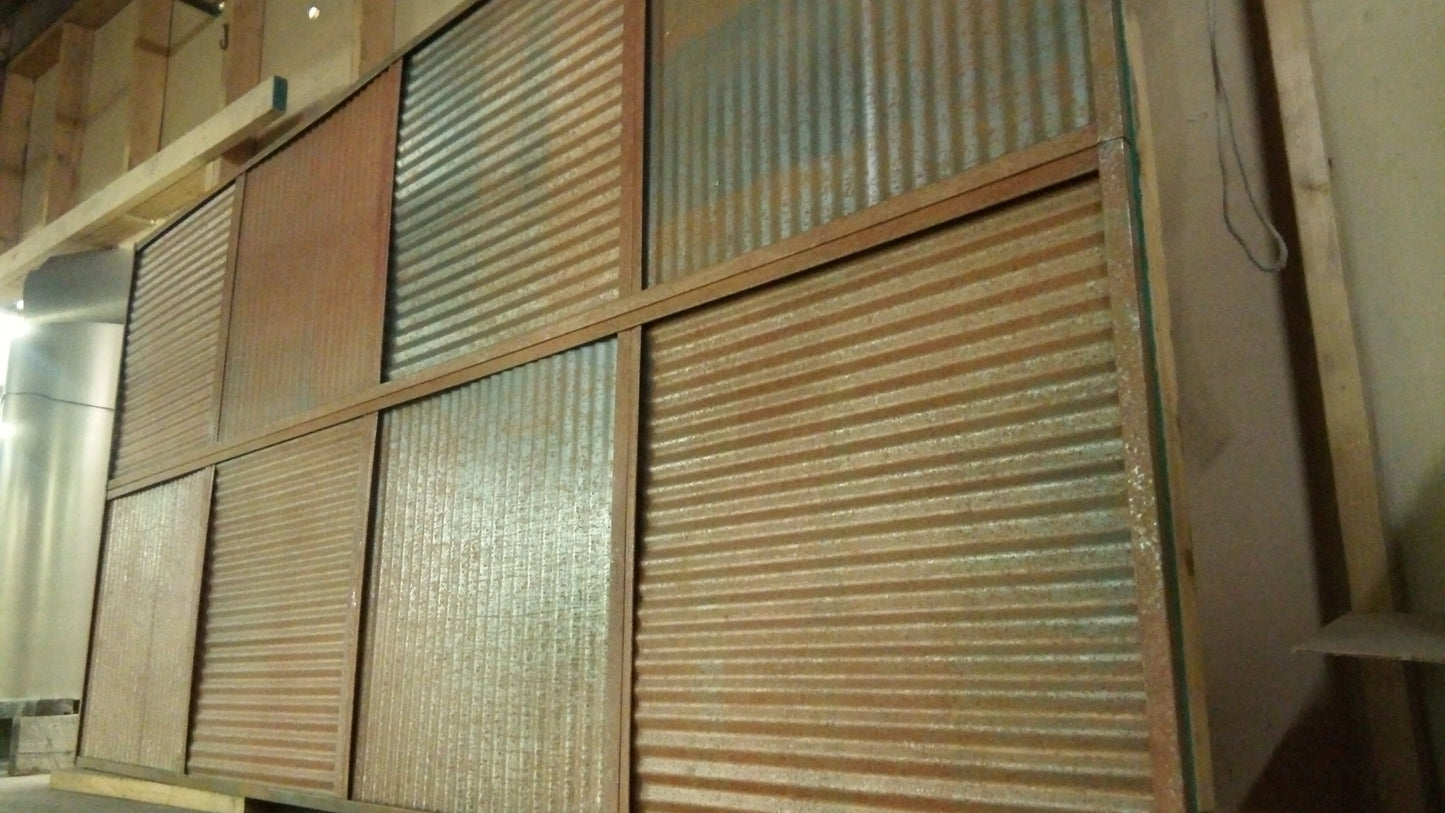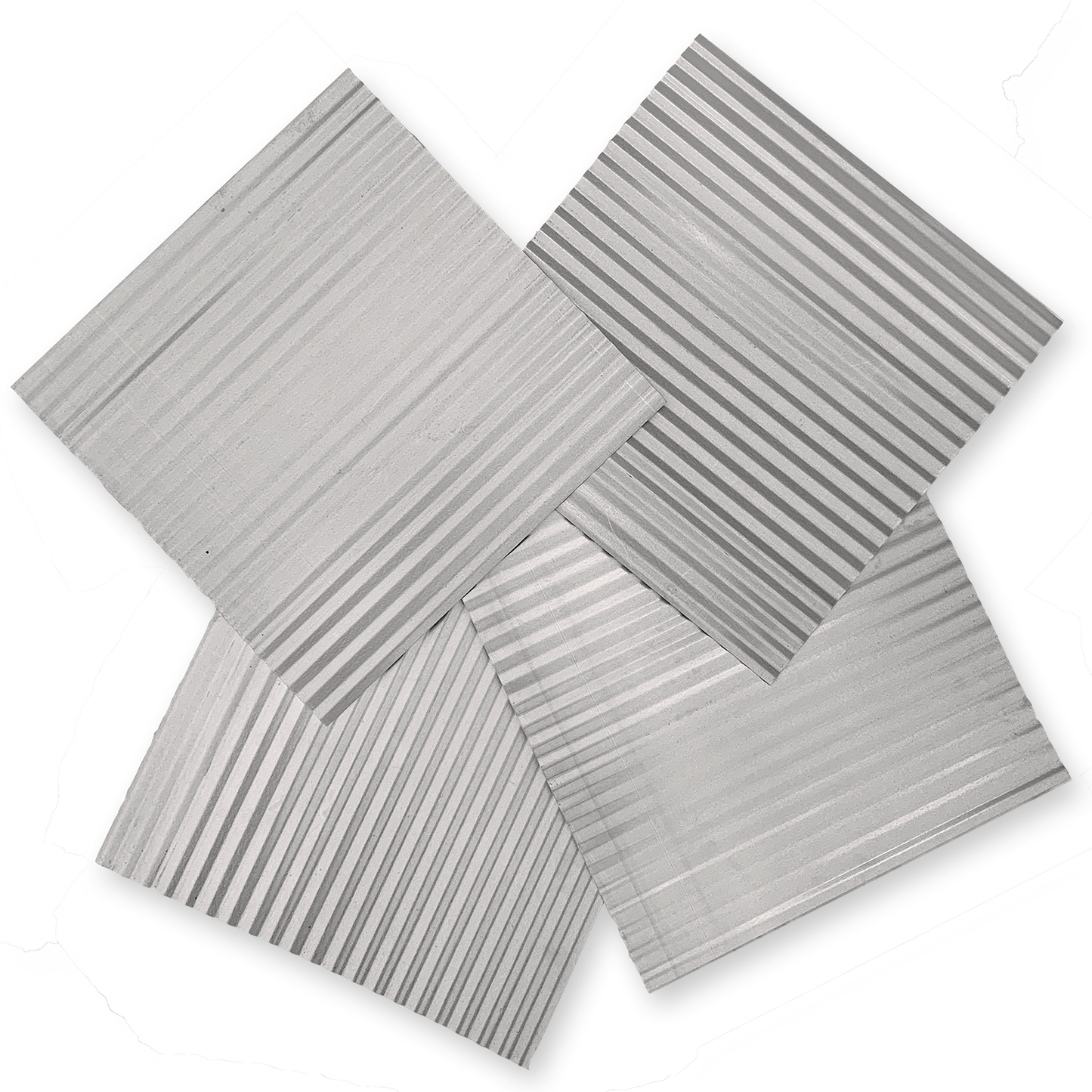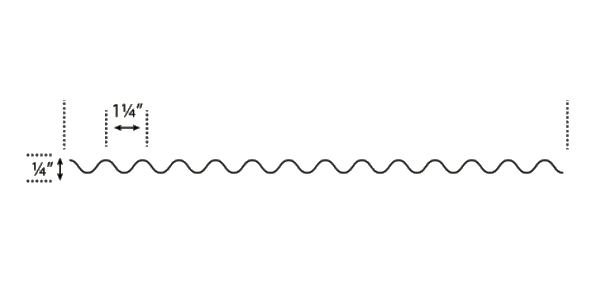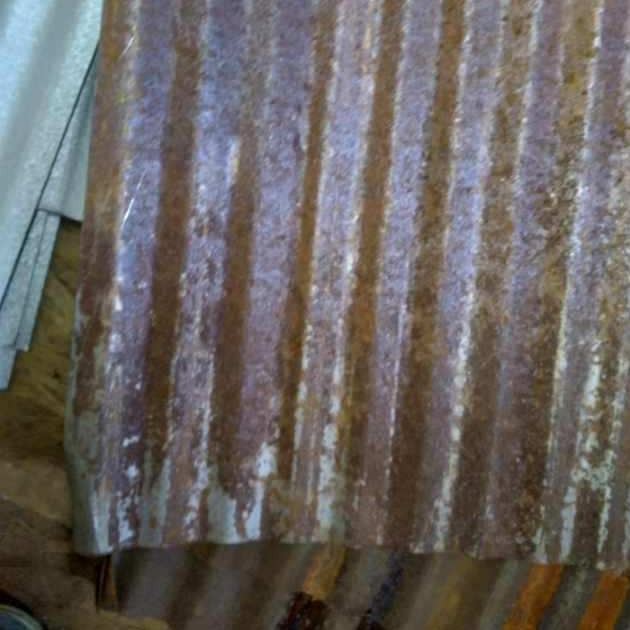 It's metal and corrugated
Corragated tile roofing
The tile pieces came in perfect shape, and I'm looking forward to starting the roof tile on my man cave. this is the third time I have bought from Dakota Tin. They are in amazing company.
Thank you for being a Valued customer! We couldn't do it without you. Also, thank you for the great feedback we love to see happy customers.
Ashley Hively
Rusher Products, LLC
(605)484-0875
Great metal! Great service! Great company!
Many thanks - Great service - Great products! I plan on using this company again!
I use the metal in my sculptures. Great stuff!
Outside project
Love the product and super quick response and delivery.