Regular price
Sale price
$12.49 USD
Unit price
per
Sale
Sold out
J-Track has multiple uses for trimming of our corrugated metal products. Use J-Track that matches your corrugated metal pieces or tiles to set tiles inside and complete the look. Available in the the Rusted (pre-rusted) style.
J-Track is intended to be used as a edge, border or direct mount grid. This is different from a standard drop grid system.
About the J-Track
Price listed includes one strip of J-Track (select size above)
Flat, not corrugated.
Holds Colorado Rustic Corrugated ceiling tiles and other products.
Exceptional customer service
100% satisfaction guarantee
All American Company
**Real Metal - Leather Gloves Required**
Why Colorado Rustic Steel Collection products are so unique
After receiving customer feedback about the need for a more consistent, yet still rustic feel free of nail holes or warps, Dakota Tin introduced the Colorado Rustic Steel collection in 2019.
Colorado Rustic Collection: J-Track Style Options
All of the patterns or styles from the Colorado Rustic Collection have a more consistent, uniform color pattern and have less contrast per tile compared to the Dakota Tin Collection.
Rusted:

 

Pre-rusted and created with an all-natural, accelerated rust treatment. Because the solution is spray applied, rust is more evenly distributed, the result is a more even coat of copper rust color, but still with small variations of blues and greys that you'd get from the antique galvanized style.

We start the rusting process, but if you'd still like more rust, learn how to increase the amount of rust

 

here.
We recommend sealing this style with a clear coat, as the rust finish can rub off. Here is how to clear coat Rusted products.

Galvalume:

 

New galvanized steel, light silver, semi-sheen. NO RUST or color variation.
Antique Galvanized:

 

Antiqued steel, dark grey look, weathered, flat texture. NO RUST or color variation.

Finish wears with time (

can produce white rust with exposure to moisture), will continue to age with exposure and may scratch.

We recommend sealing this style with a clear coat for high-wear areas or where oils can get splattered, since it has a more porous surface.
Create a mountain retreat, ranch or southwestern-style look in your home or commercial space by applying corrugate to indoor and outdoor spaces, walls, ceilings or other home décor and furniture.
Want to add a sealant to your trim? Just check the box to add an organic metal sealant to your reclaimed barn tin tiles for $1 more per foot. Many people have asked for a sealant solution for Dakota Tin products and we are happy to now provide that as a custom add-on. Not available for Galvalume.

This organic linseed sealant creates a simple shellac that coats the metal's surface. It helps prevent additional rust by creating a film that prevents water and air from reaching the metal. It also helps add a level of shine to the metal. 
Call us at (800) 670-5798 or email us at info@dakotatin.com to add-on sealant to your items.
How To Install J-Track With Wainscoting
Share
Shipping & Returns

FREE SHIPPING within the continental U.S. when ordering 3 or more items (excludes custom orders, J-track, trim pieces, and large panels).
Shipping outside the continental U.S.? Contact us for a quote.
For information on Dakota Tin's shipping & return policy, visit the Shipping & Return page.
View full details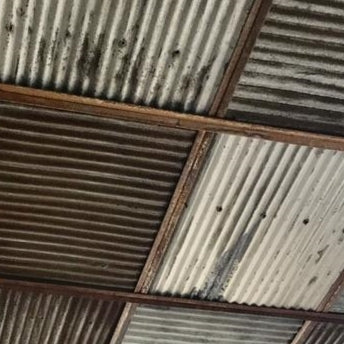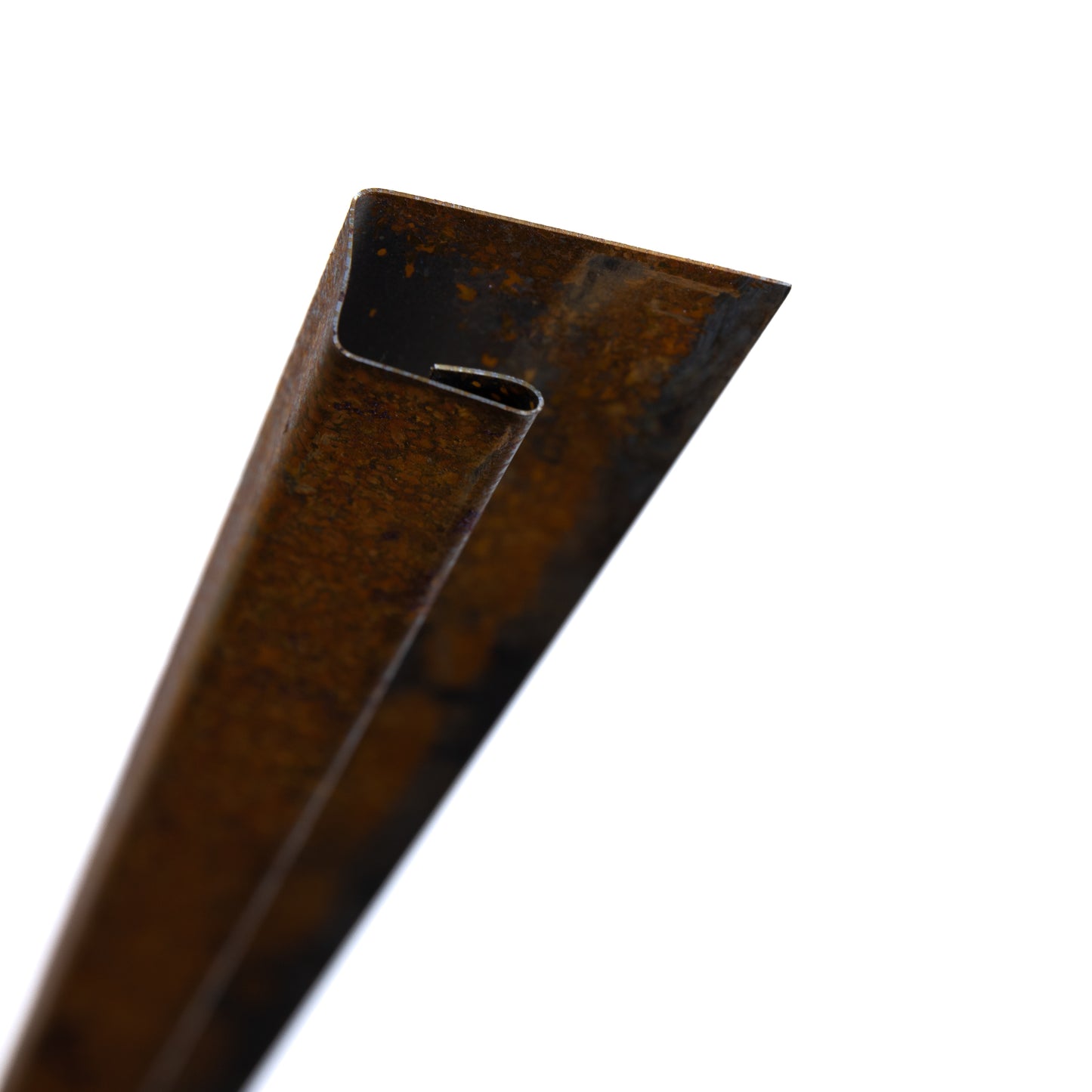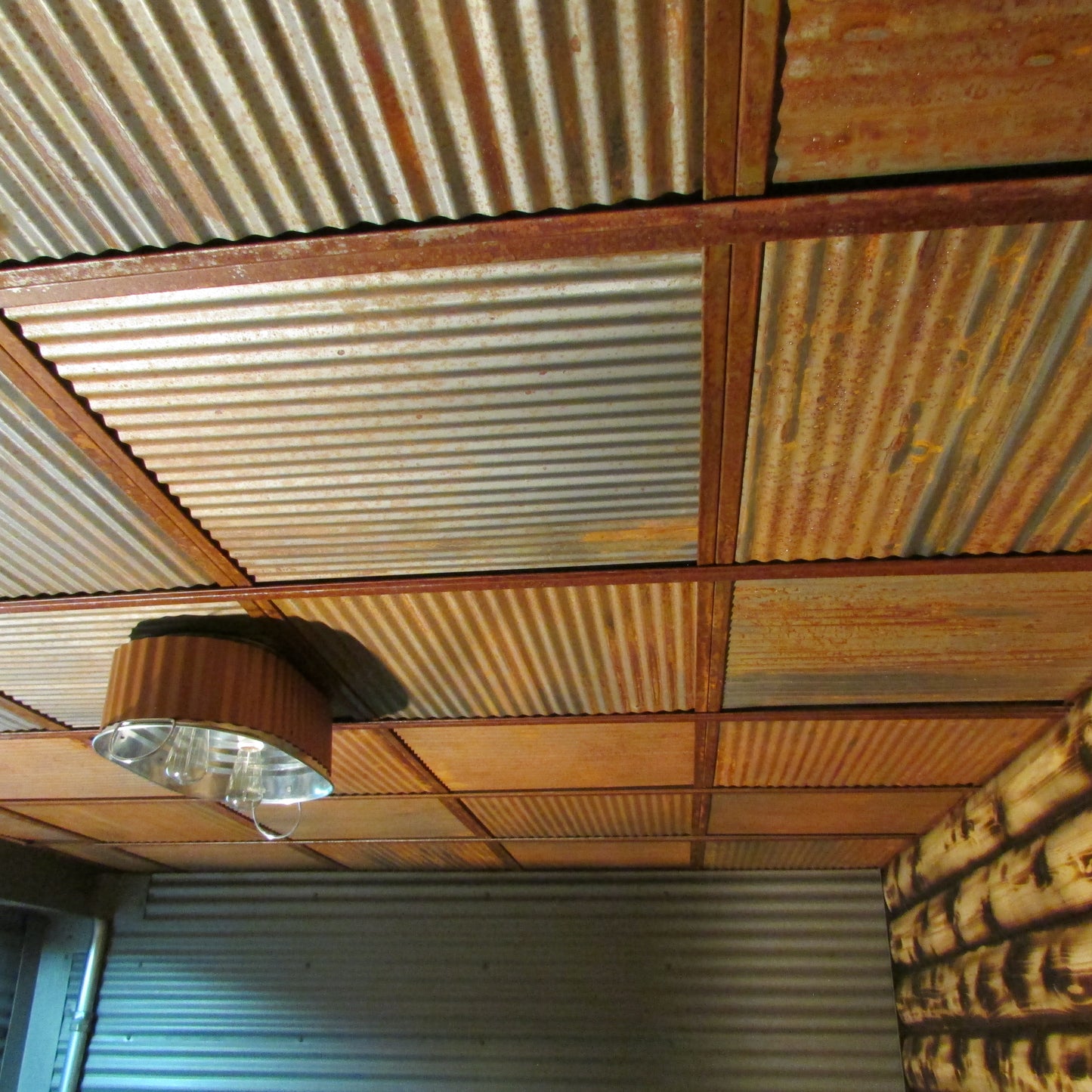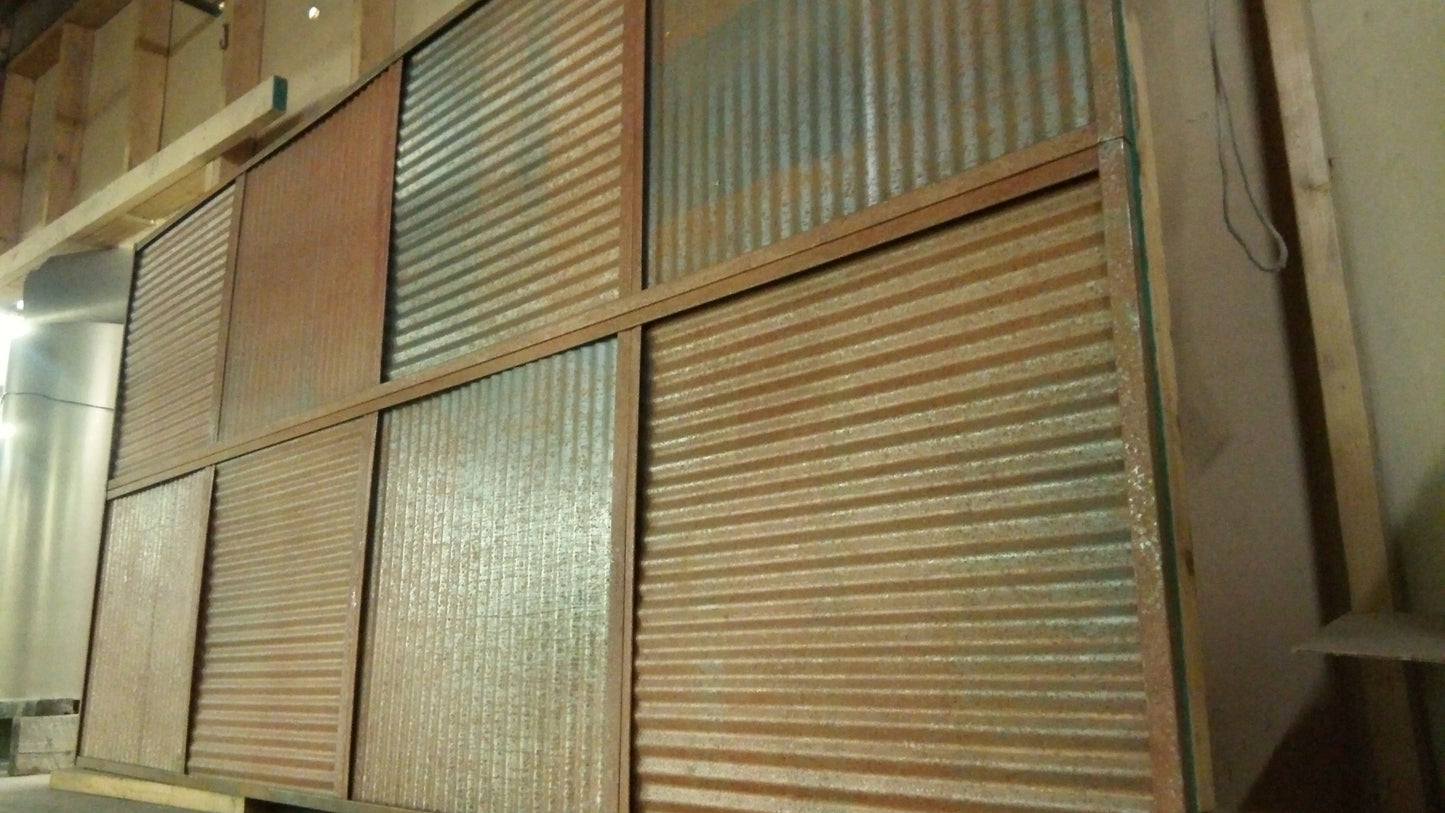 Get Design Inspiration
View our online gallery of projects to see customer design projects and get inspiration.
See how DIYers, contractors, interior designers, business owners, and home owners are our metal products on their ceilings, walls, landscaping, design projects, and more.
Corrugated wainscot panels j channel
J channel was larger than expected for the wainscot corrugated panels. We make work by adding 1/4" wood strips behind the panels to make up the depth.
Support Helpful/Tins Came - Perfect
DIYer not sure what I wanted etc, several emails changing request with Ashley
but she was very helpful through the process. Tins came as advertised and exactly what I wanted. Have already recommended to a friend looking for something similar. Haven't started the install yet but will be doing that within the next two weeks.
J-Track – Trim and Ceiling Grid System
Tin to go
Received it on the day they told us. Installation was very easy for anyone with any building experience. Great product looks awesome. Highly recommended.