Regular price
$39.99 USD
Sale price
$20.98 USD
Unit price
per
Sale
Sold out
These items are products that didn't meet our standards. Scratches, dents, damages and returns - our garage sale items give you a great deal on our popular products with blemishes.
No returns or exchanges. These are sold as-is. No additional discounts apply.
Long strips of steel metal landscape edging with hemmed edges provide style and safety for gardens, lawns and flower beds. Add rustic, industrial contrast with these corrugated metal garden edging. 
Visit our gallery for examples of how metal landscape edging is being used in gardens and lawns. 
About Corrugated Steel Landscaping Edging
Price listed includes one piece of garden edging (select size above)
Available in

 all three 

Colorado Rustic 

Patinas

Approximately 10' in length
Hemmed edges provide a softer, safer product

100% satisfaction guarantee with all Dakota Tin products. You'll find exceptional customer service from an all-American company.

100% Satisfaction guarantee
**Real metal edging - leather gloves required**

Stakes and screws are not included.
Why Colorado Rustic Steel Garden Edging products are so unique
After receiving customer feedback about the need for a more consistent, yet still rustic feel free of nail holes or warps, Dakota Tin introduced the Colorado Rustic Steel collection in 2019.
Corrugated Metal Landscape Edging Style Options
All of the patterns or styles from the Colorado Rustic Collection have a more consistent, uniform color pattern and have less contrast compared to the Dakota Tin Collection.
Rusted: Pre-rusted and created with an all-natural, accelerated rust treatment. Because the solution is spray applied, rust is more evenly distributed, the result is a more even coat of copper rust color, but still with small variations of blues and greys that you'd get from the antique galvanized style. 

We start the rusting process, but if you'd still like more rust, learn how to increase the amount of rust

 

here.
We recommend sealing this style with a clear coat, as the rust finish can rub off. Here is how to clear coat Rusted products.
We do not recommend burying the rusted edging in the ground, as various soil types

 

reduce the life expectancy of the material.
Galvalume:

 

New galvanized steel, light silver, semi-sheen. NO RUST or color variation.
Antique:

 

Antiqued steel, dark grey look, weathered, flat texture. NO RUST or color variation.

Finish wears with time (

can produce white rust with exposure to moisture), will continue to age with exposure and may scratch.

We recommend sealing this style with a clear coat for high-wear areas or where oils can get splattered, since it has a more porous surface.
Share
View full details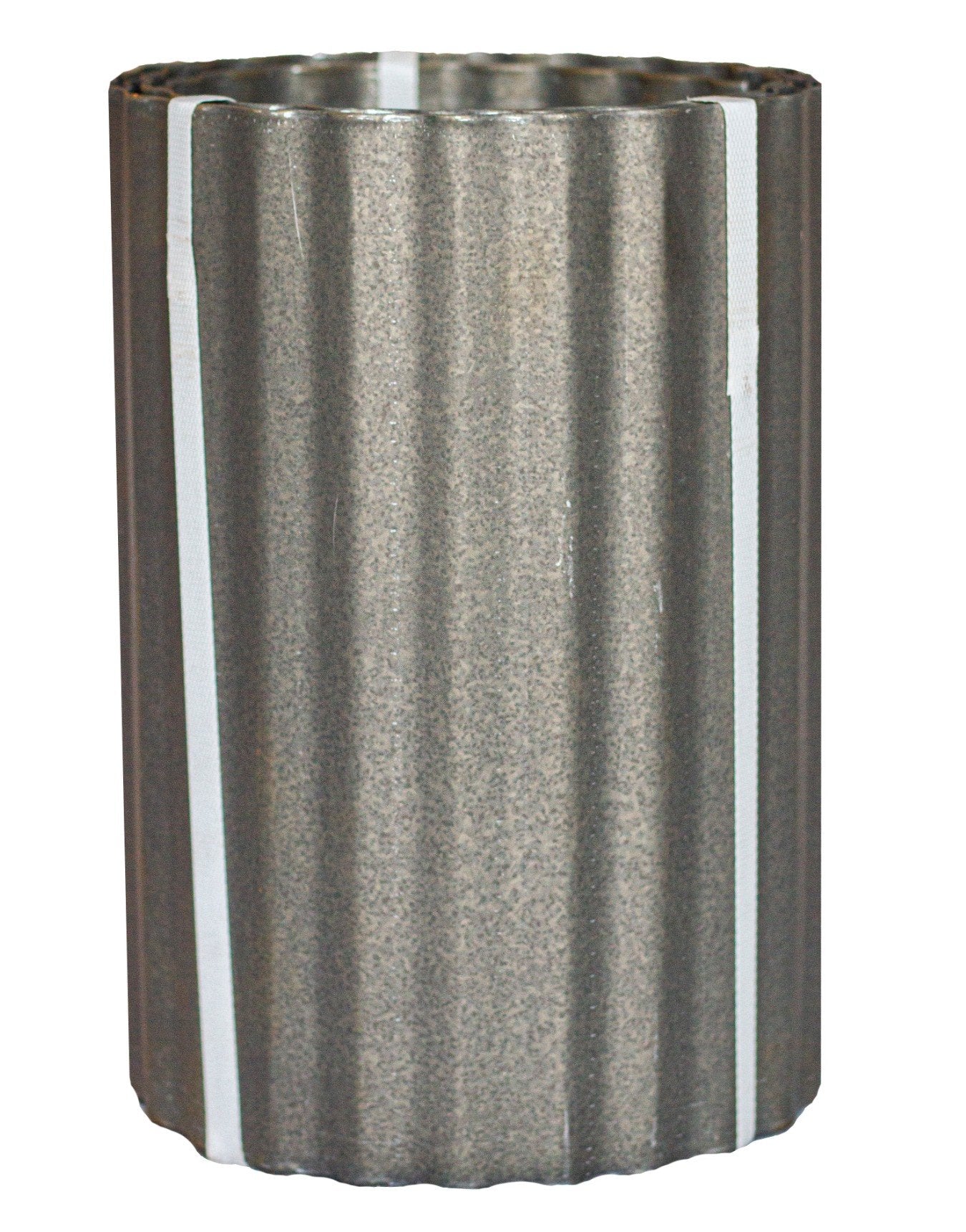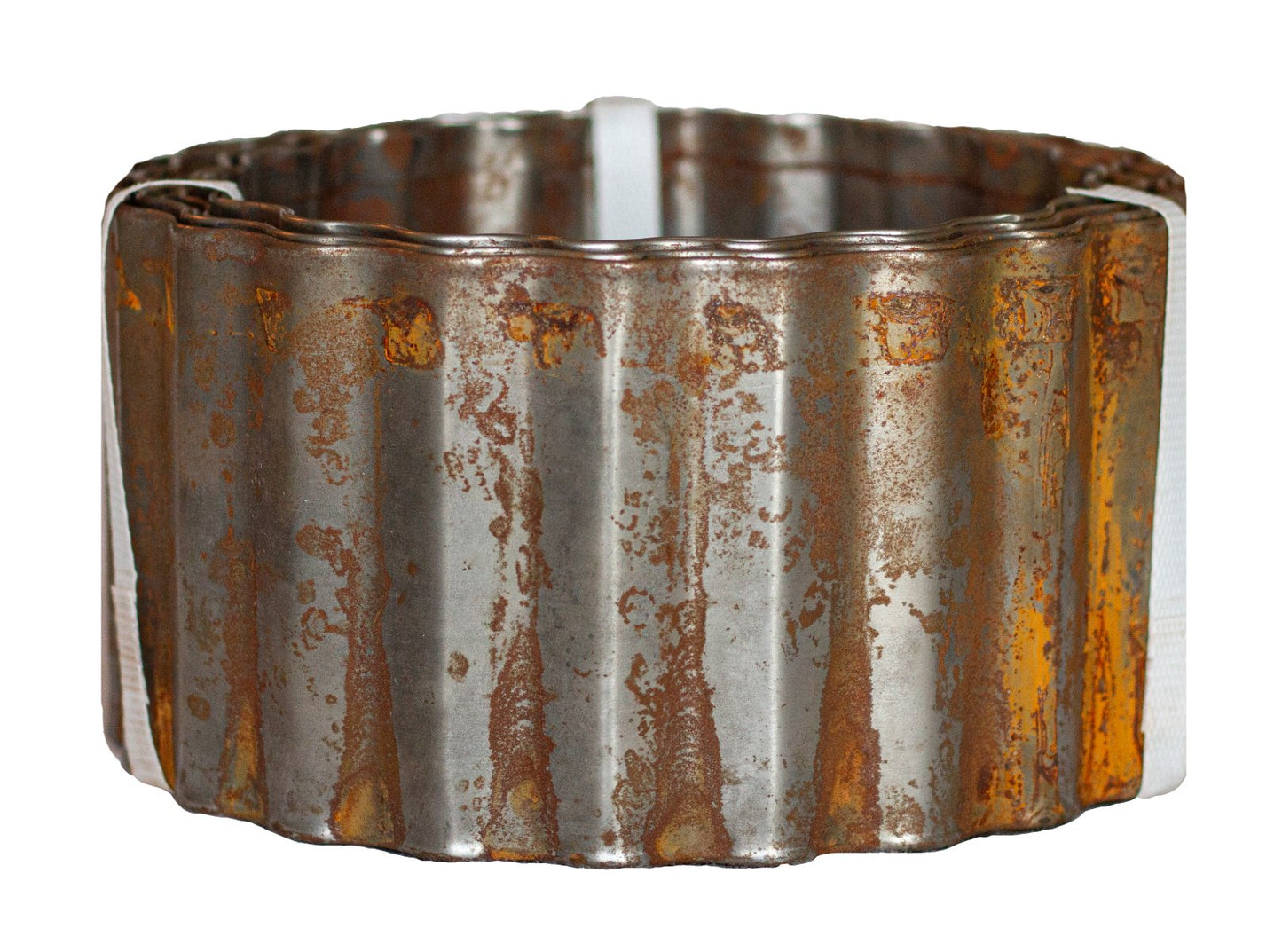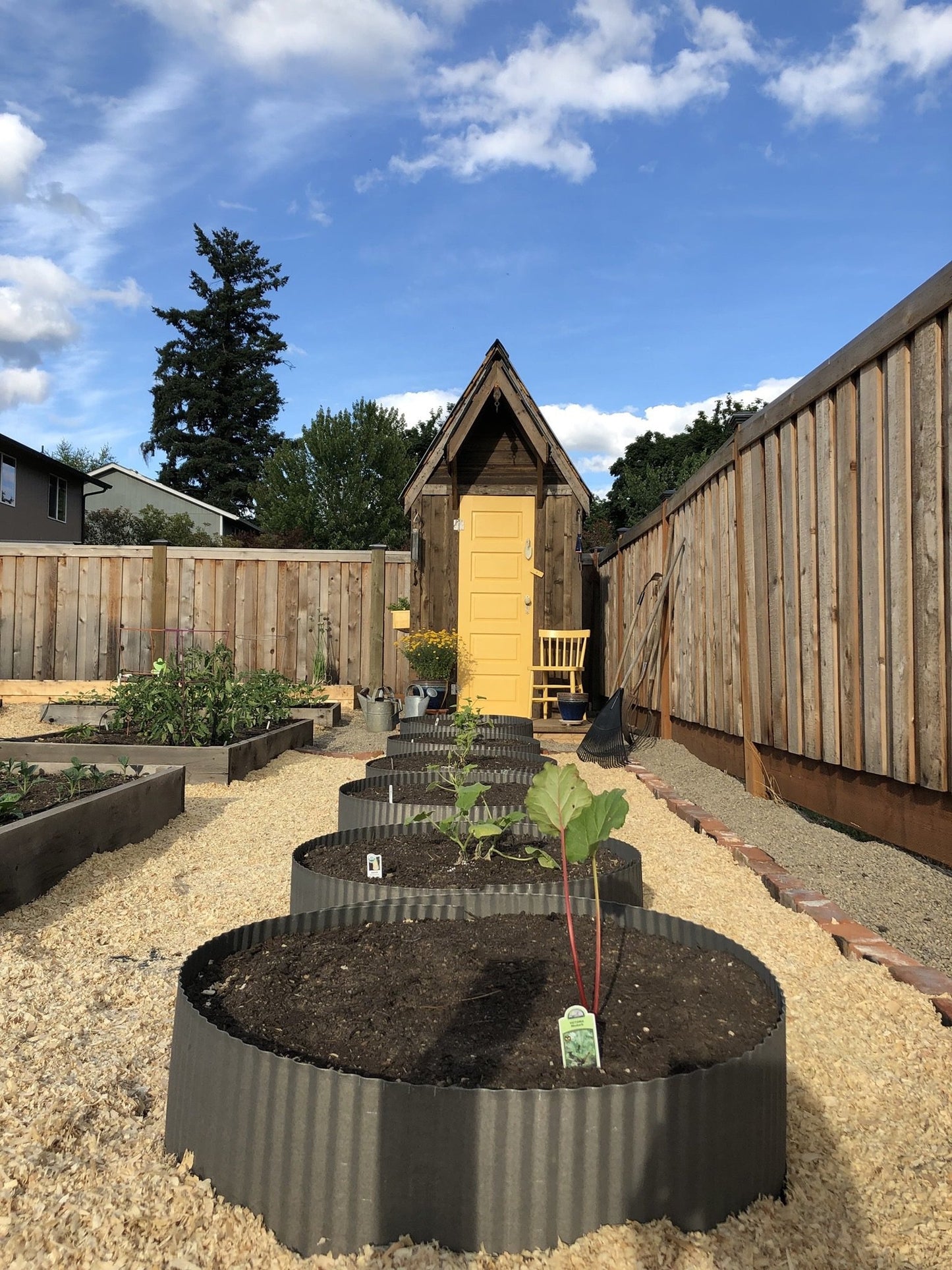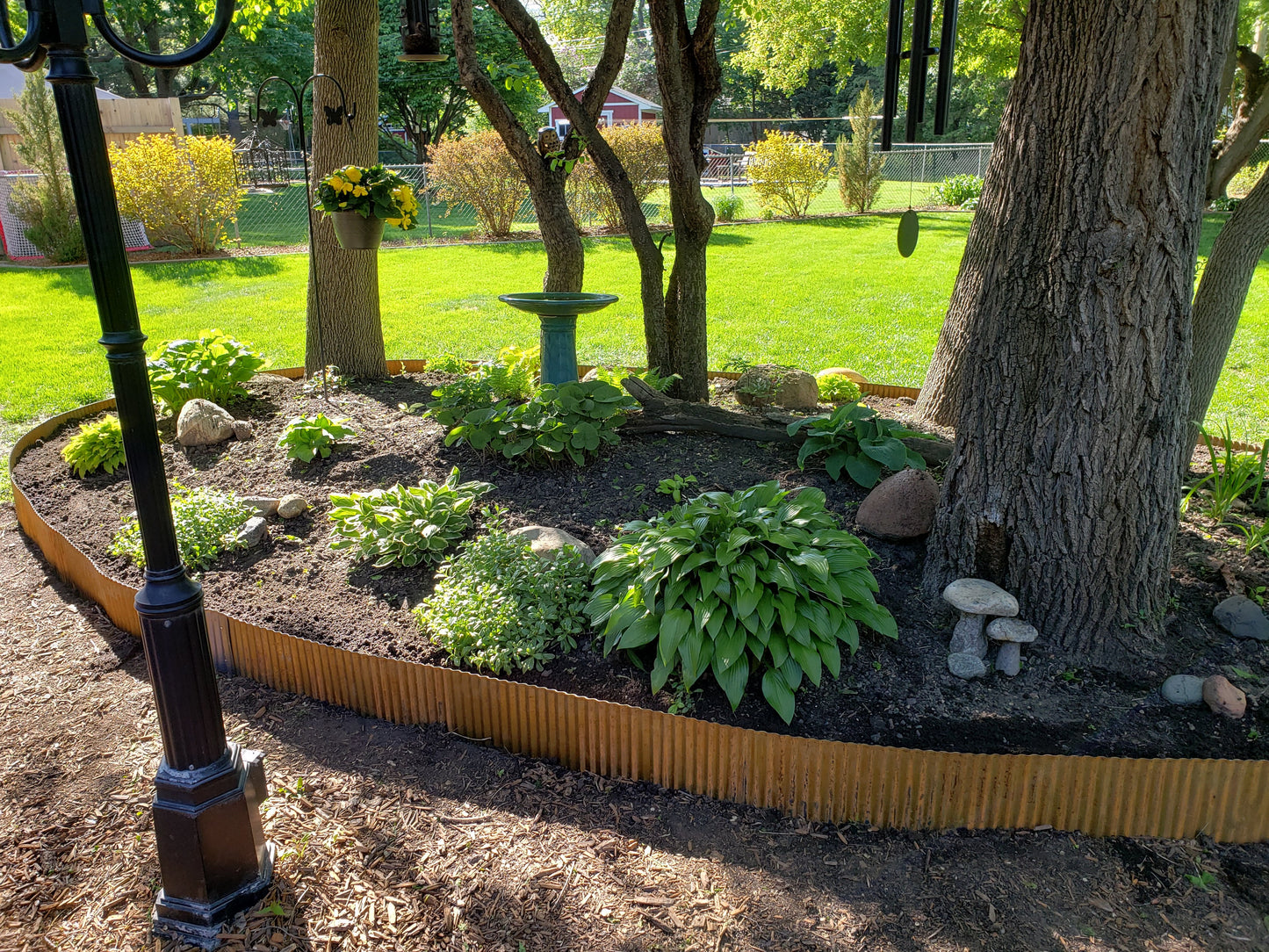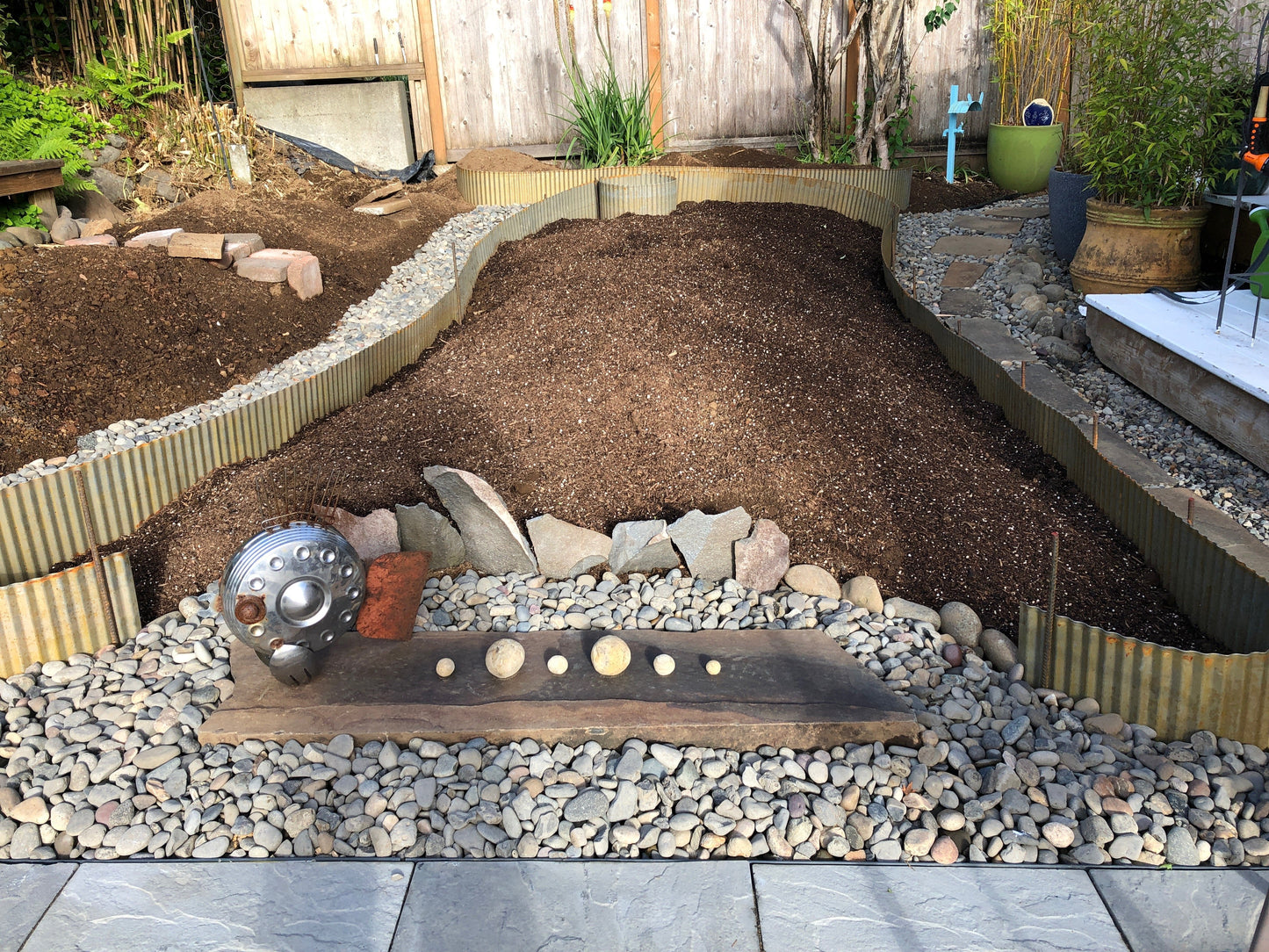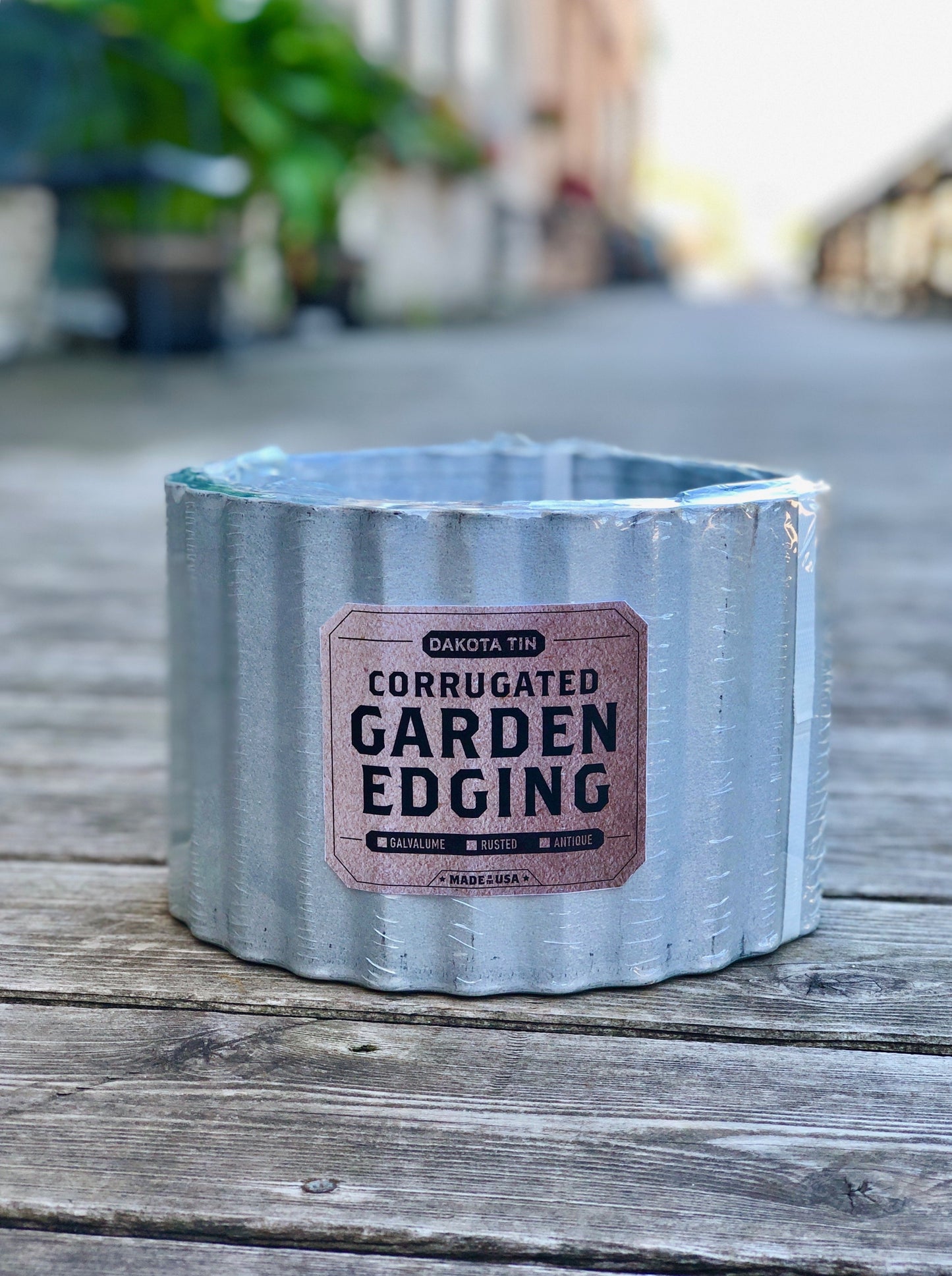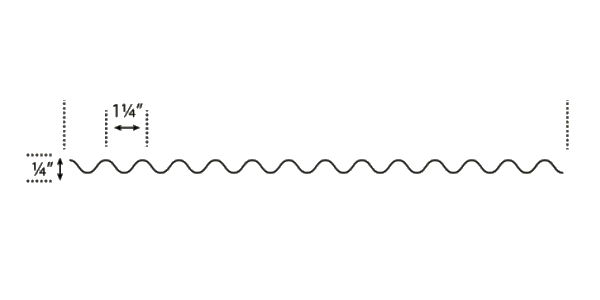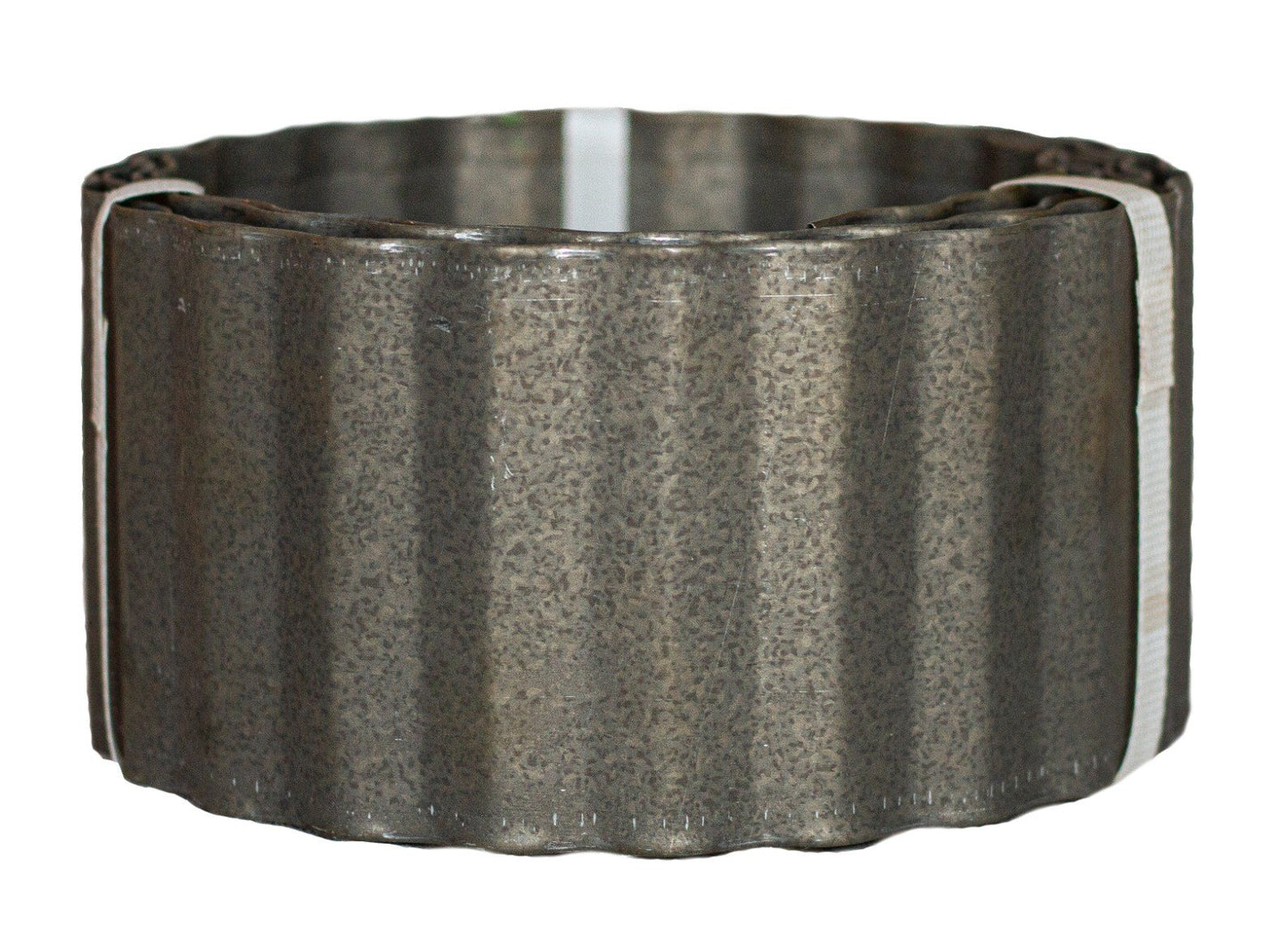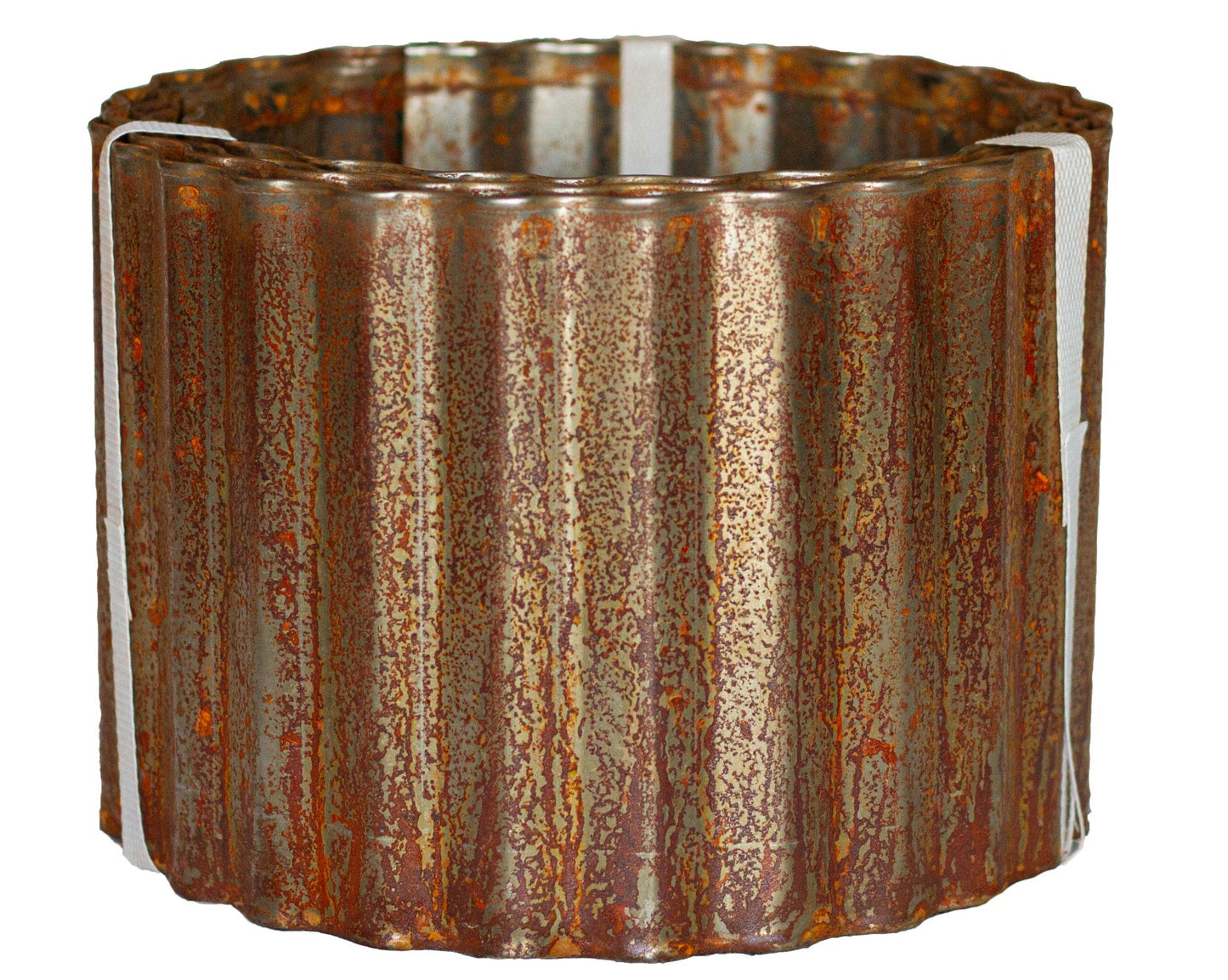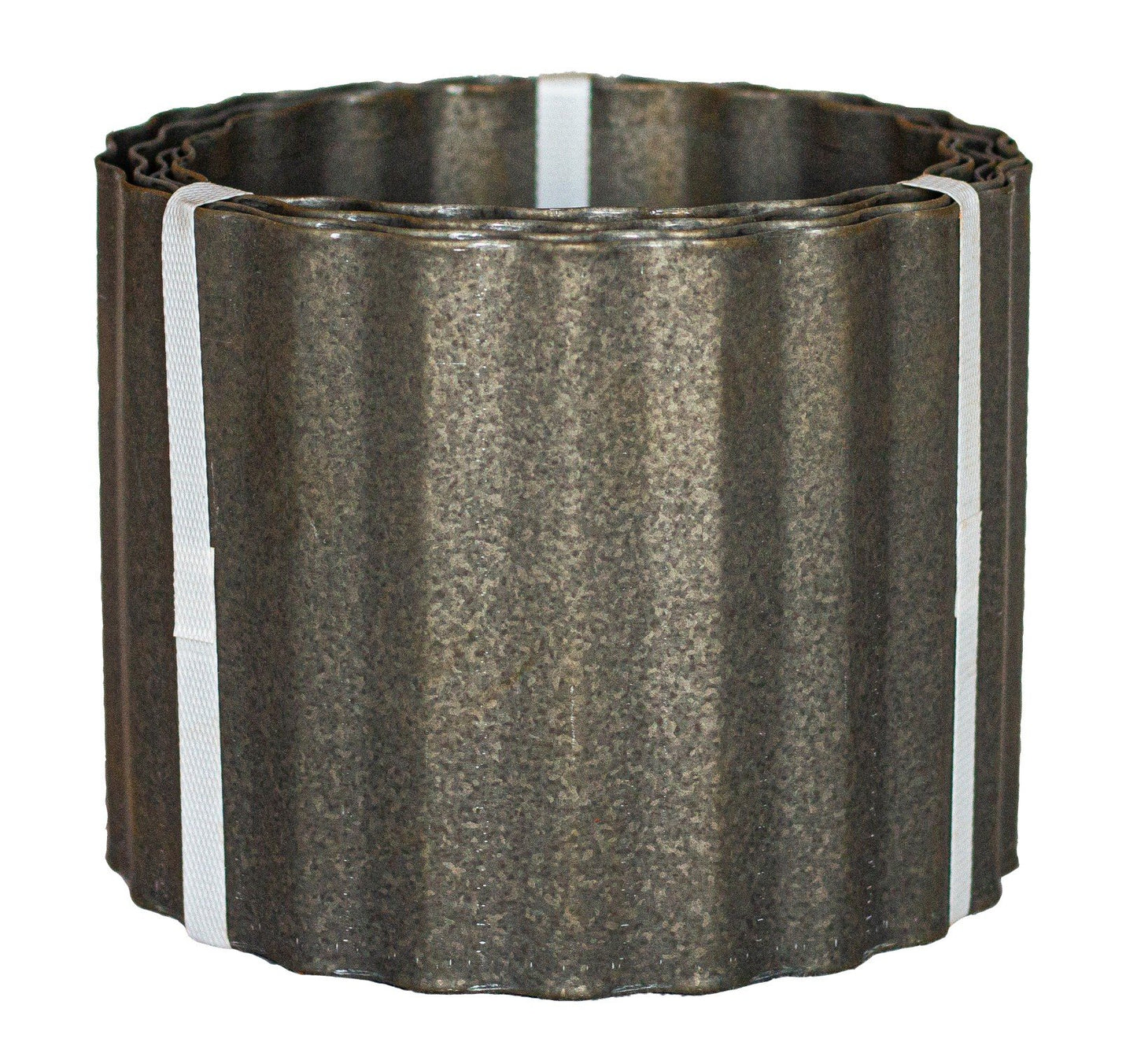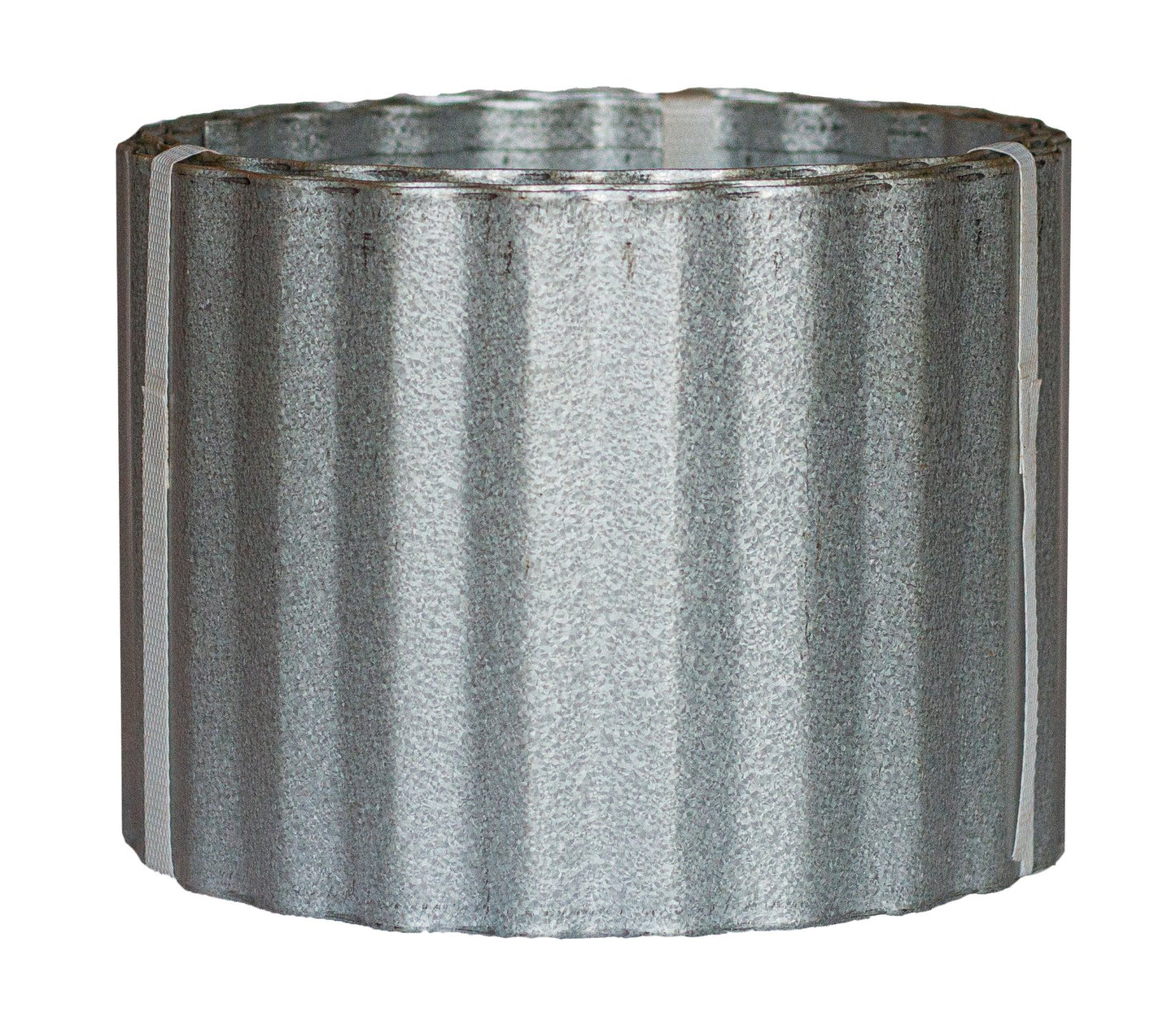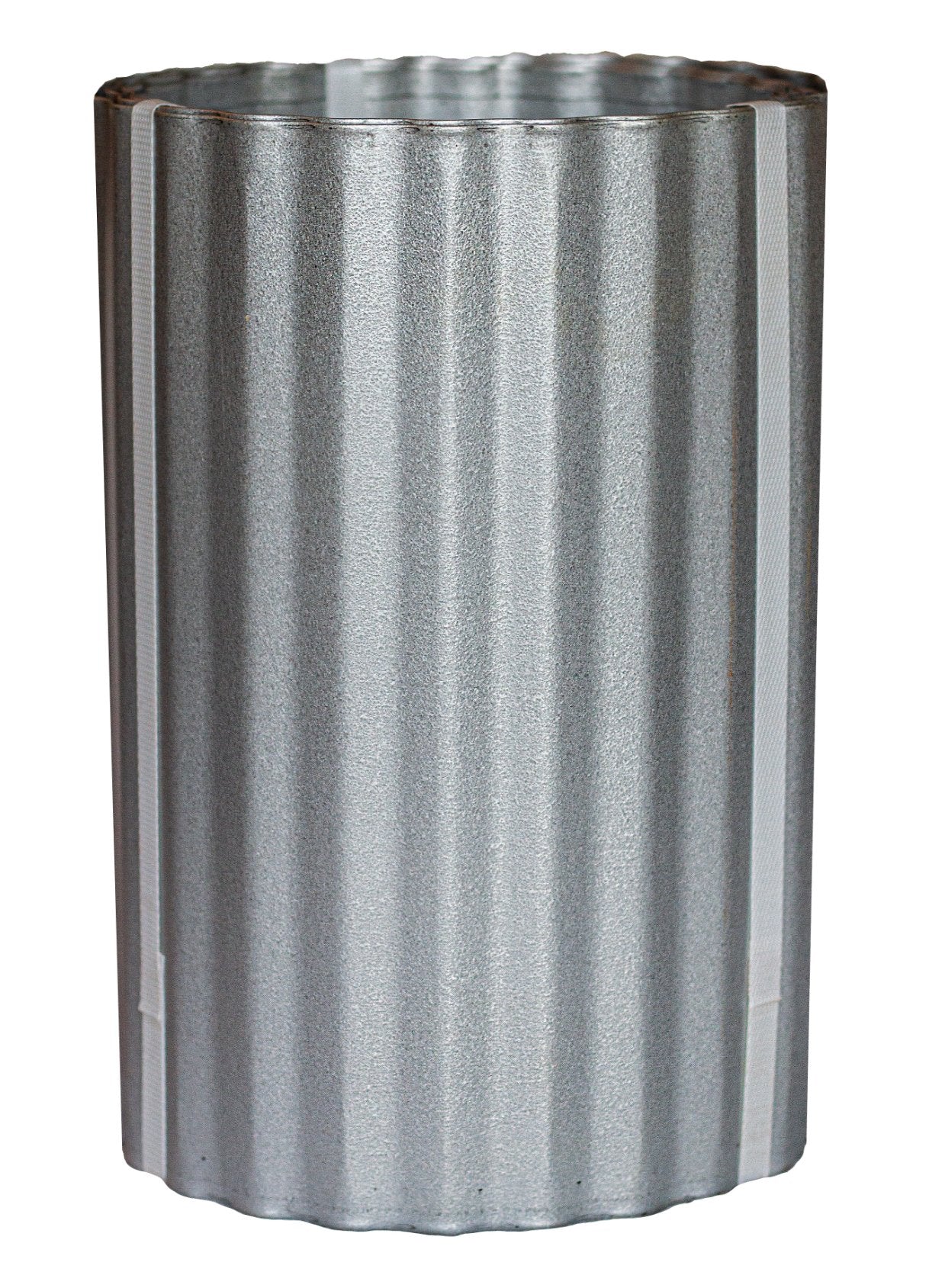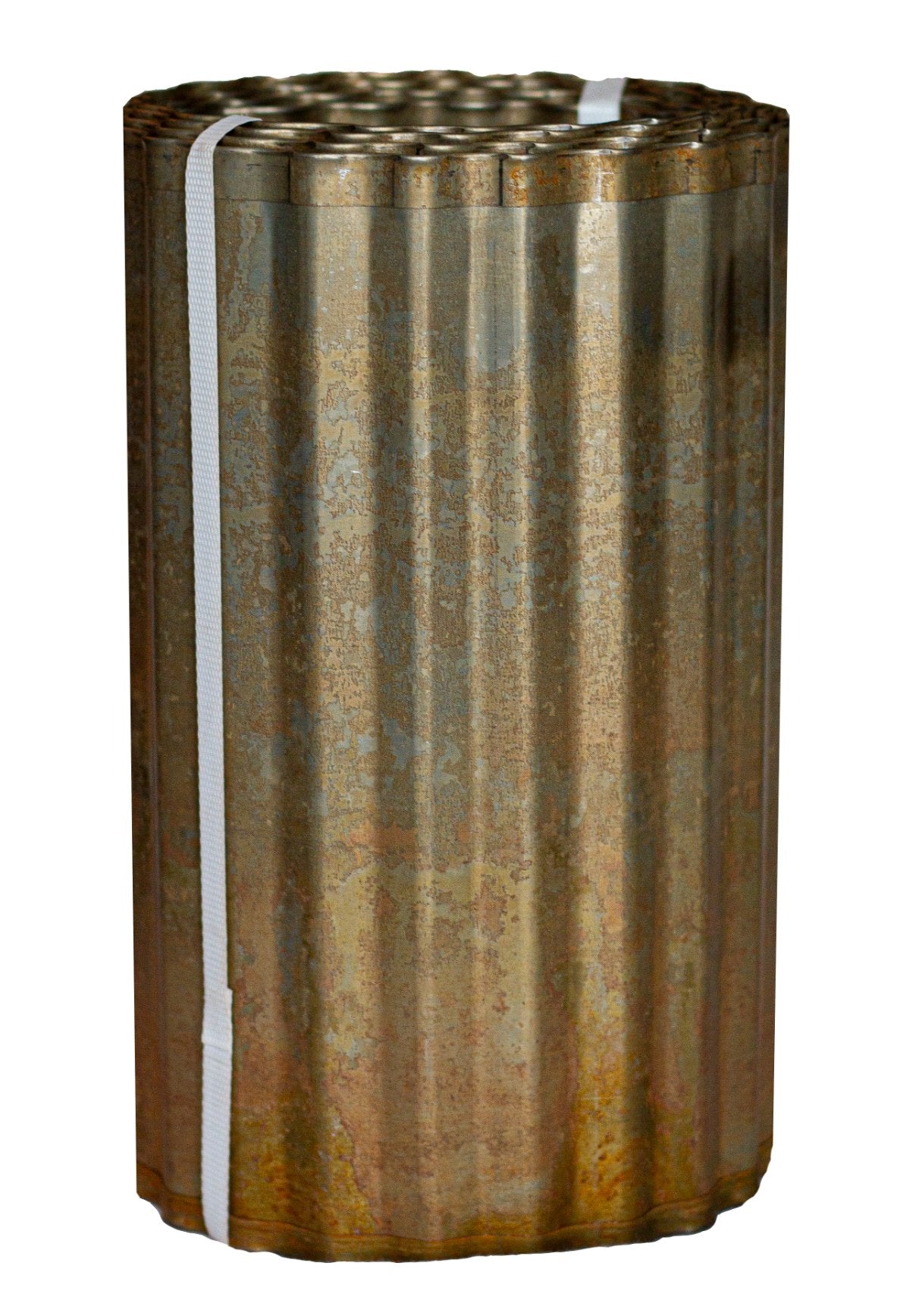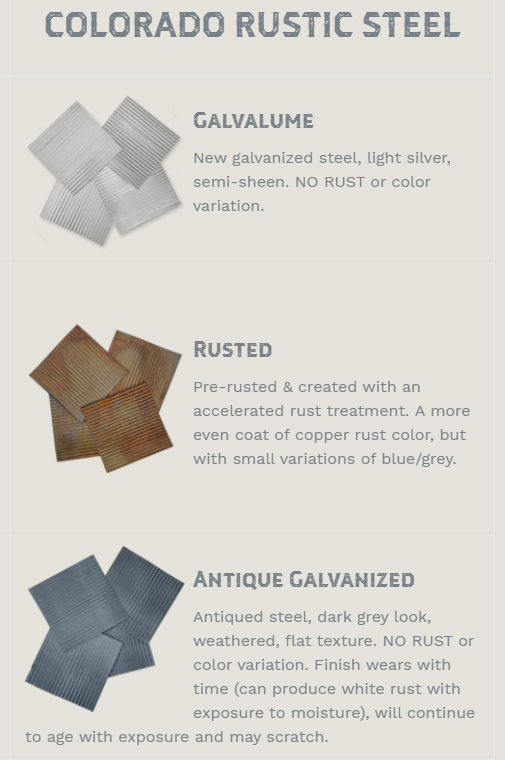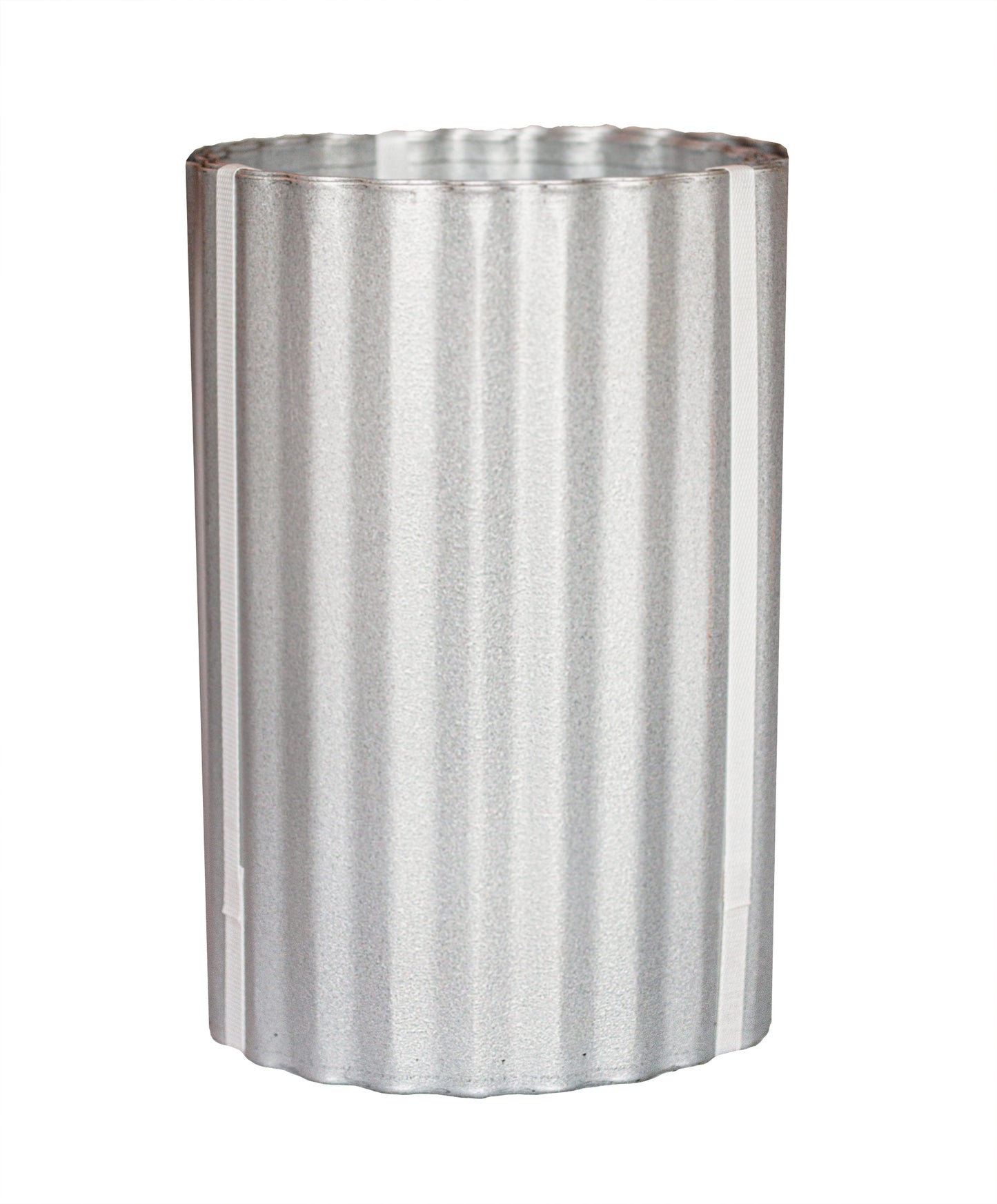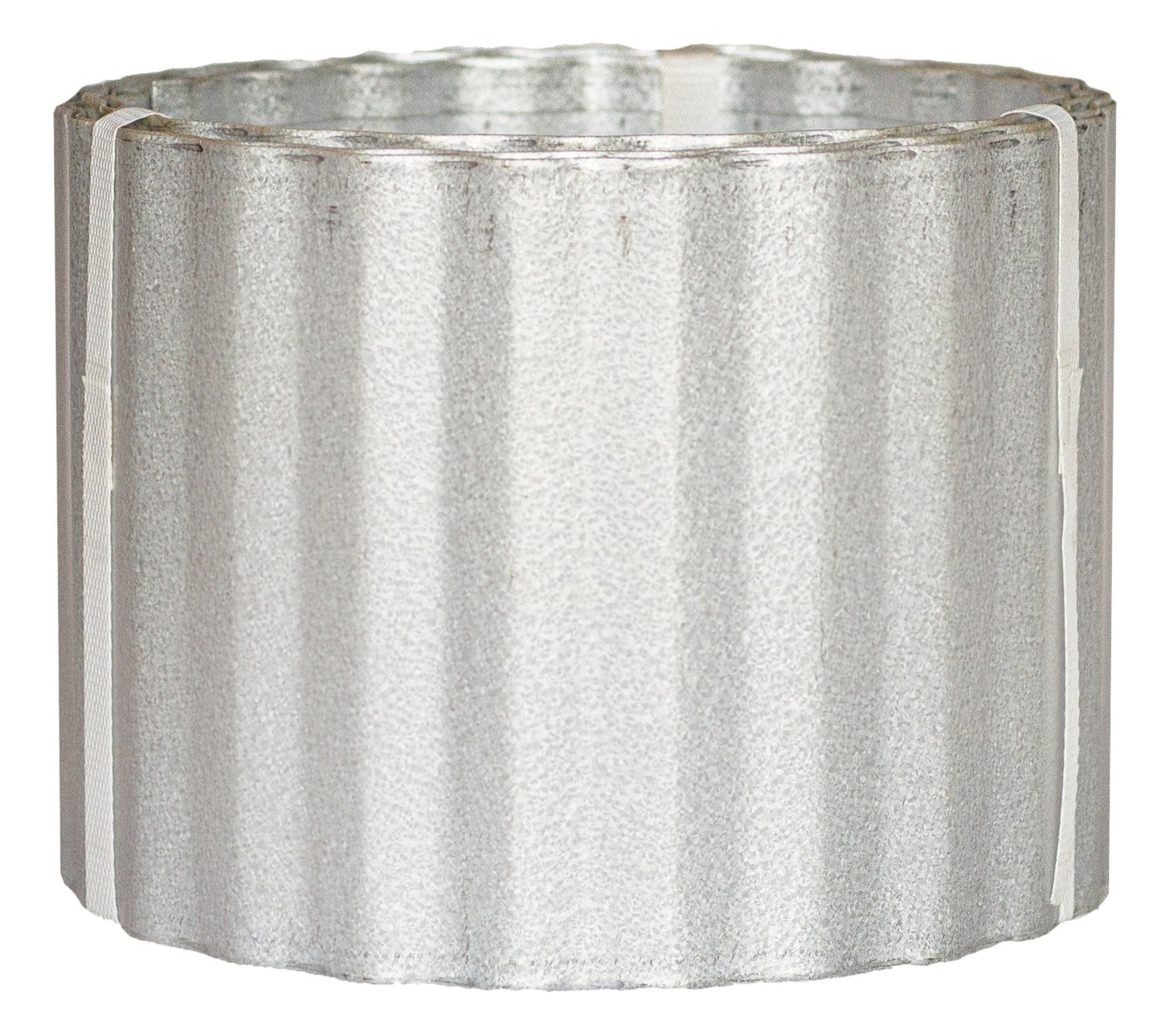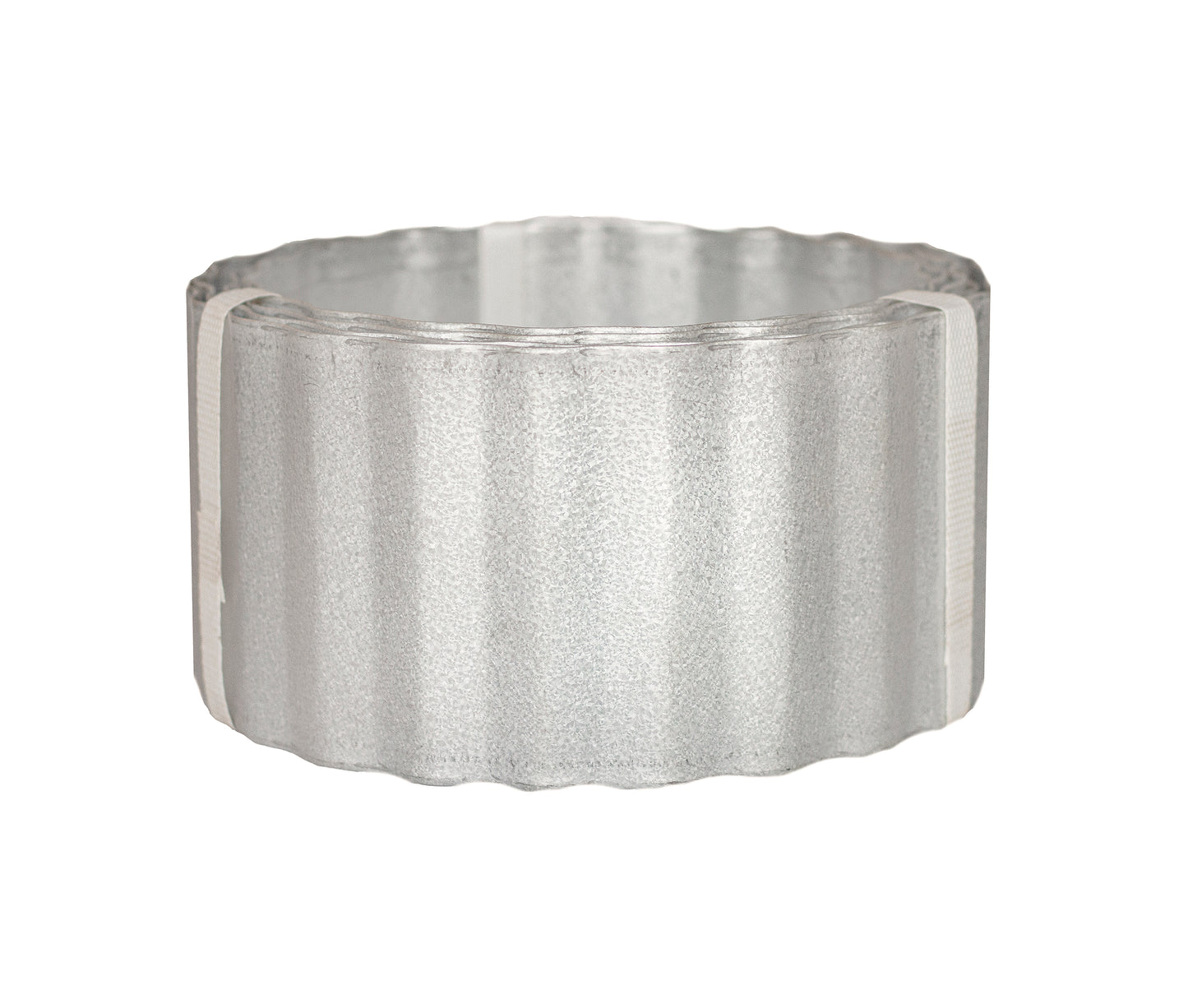 Rust colored corrugated metal landscape edging
Great price and used in backyard.
Garden steps project using 12" landscape edging
I'm really happy with the results using the 12" landscape edging I used to replace the brick risers on a set of outdoor steps. I went with the 12" so that there would be sufficient amount of metal in the ground (6") to support the remaining 6" for the risers.
Dakota Tin Landscape Edging
I am very pleased with Dakota Tin's landscape edging. I bought several different sizes before with great results. My last purchase was the "scratch & dent" product, all in the Galvalume option. It turned out to be an excellent choice. Aside from a few discolorations, there were little to no scratches and virtually no dents. I used these to create raised beds at different heights. Our soil was rather poor and nothing would grow, except for the weeds. The edging came together nicely. They keep my cannas and banana plants at bay.
Quality Product!
Using several Galvalume 12" S&D edging for a root barrier for snowberry and Nootka rose which tend to take over our garden. It took a few days to dig two 12" deep rectangular trenches in our rocky soil for placement. Bending at a 90 degree angle between two wooden posts on the ground with a rubber mallet worked great. I found hammering a hole with a nail through overlapping pieces against a 2x4 was best for prepping #8 x 3/4" pan head Phillips stainless sheet metal screws to affix (much better than self drilling variety which tended to strip my hex driver).