Regular price
$0.00 USD
Sale price
$29.99 USD
Unit price
per
Sale
Sold out
Order A Sample Of Barn Tin Here
A growing trend, corrugated barn tin wainscoting  is found in more and more homes and commercial spaces.
Break up a contrasting accent wall; add a rustic, industrial contrast to a clean room; or add a unique look to bars and countertops - there are so many uses for these metal wall panels.
Create a mountain retreat, ranch or southwestern-style look in your home or commercial space by applying corrugate to indoor and outdoor spaces, walls, ceilings, furniture and other home décor. See more ideas in our gallery.
About Corrugated Barn Tin Wainscoting
36-inches tall. Each sheet will provide 24 inches of coverage. The panel typically comes 26"x36".

100% satisfaction guarantee with all Dakota Tin products. You'll find exceptional customer service from an all-American company.
**Real metal panels - leather gloves required when handling**
Want to add a sealant to your wainscoting? Just check the box to add an organic metal sealant to your reclaimed barn tin tiles for $6 more per panel. Many people have asked for a sealant solution for Dakota Tin products and we are happy to now provide that as a custom add-on.
This organic linseed sealant creates a simple shellac that coats the metal's surface. It helps prevent additional rust by creating a film that prevents water and air from reaching the metal. It also helps add a level of shine to the metal.
Call us at (800) 670-5798 or email us at info@dakotatin.com to add-on sealant to your items.
CORRUGATED TIN WAINSCOTING PATINA OPTIONS
Dakota Tin Collection (Faux) Patinas: Because of the rare source of the Dakota Tin Collection products (steel barn roofs and walls), every piece you receive will come with unique characteristics. Most will have small holes or warps from where they were originally fastened. Some will have brand marks from the original steel manufacturers. They have an interesting range of coloring, including metallic grey, rust orange, light brown, and even a yellowish hue. This adds contrast, character and depth to any ceiling or space.
Random Mixture:

Offer the most contrast between cool, darker grey/blue coloring and warm, orange/brown rust coloring. It is

 

a mix of majority rust, majority galvanized and partial rust. Our most popular style, random mix is recommended for large projects. It is n

ot recommended for small projects due to the large variation between pieces.

Majority Rust: The majority of each panel will have warm, orange/brown rust coverage and coloring.
Majority Galvanized: The majority of each panel will have cool, darker grey/blue antique galvanized coverage and coloring.

Premium: This tin is the best we find. Each piece is a nice mix of rust and galvanized that can only be created from natural weathering. It is also flatter with less warping. Recommended for smaller applications

.
How To Install Wainscoting With J-Track

How To Cut Wainscoting
Share
Shipping & Returns

FREE SHIPPING within the continental U.S. when ordering 3 or more items (excludes custom orders, J-track, trim pieces, and large panels).
Shipping outside the continental U.S.? Contact us for a quote.
For information on Dakota Tin's shipping & return policy, visit the Shipping & Return page.
View full details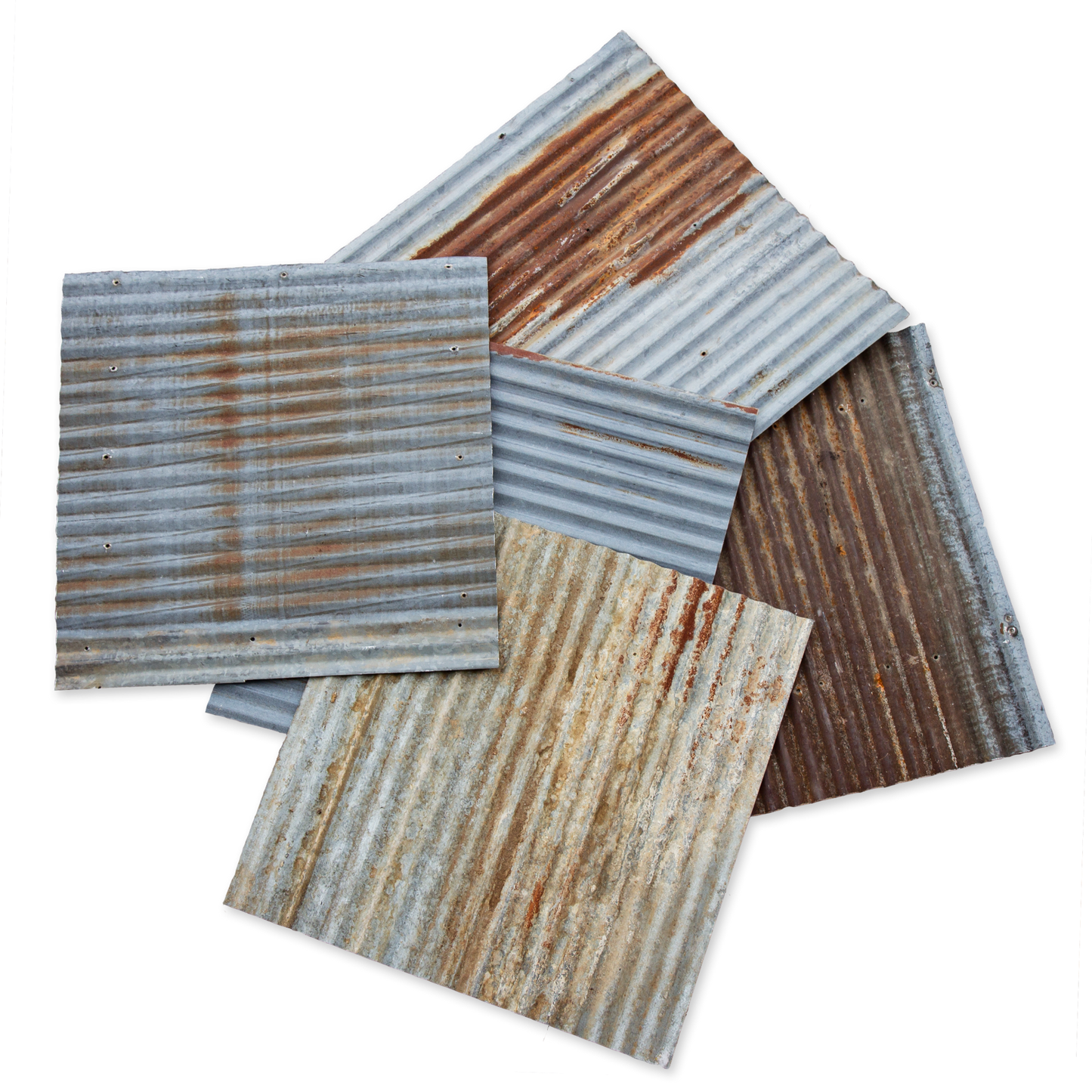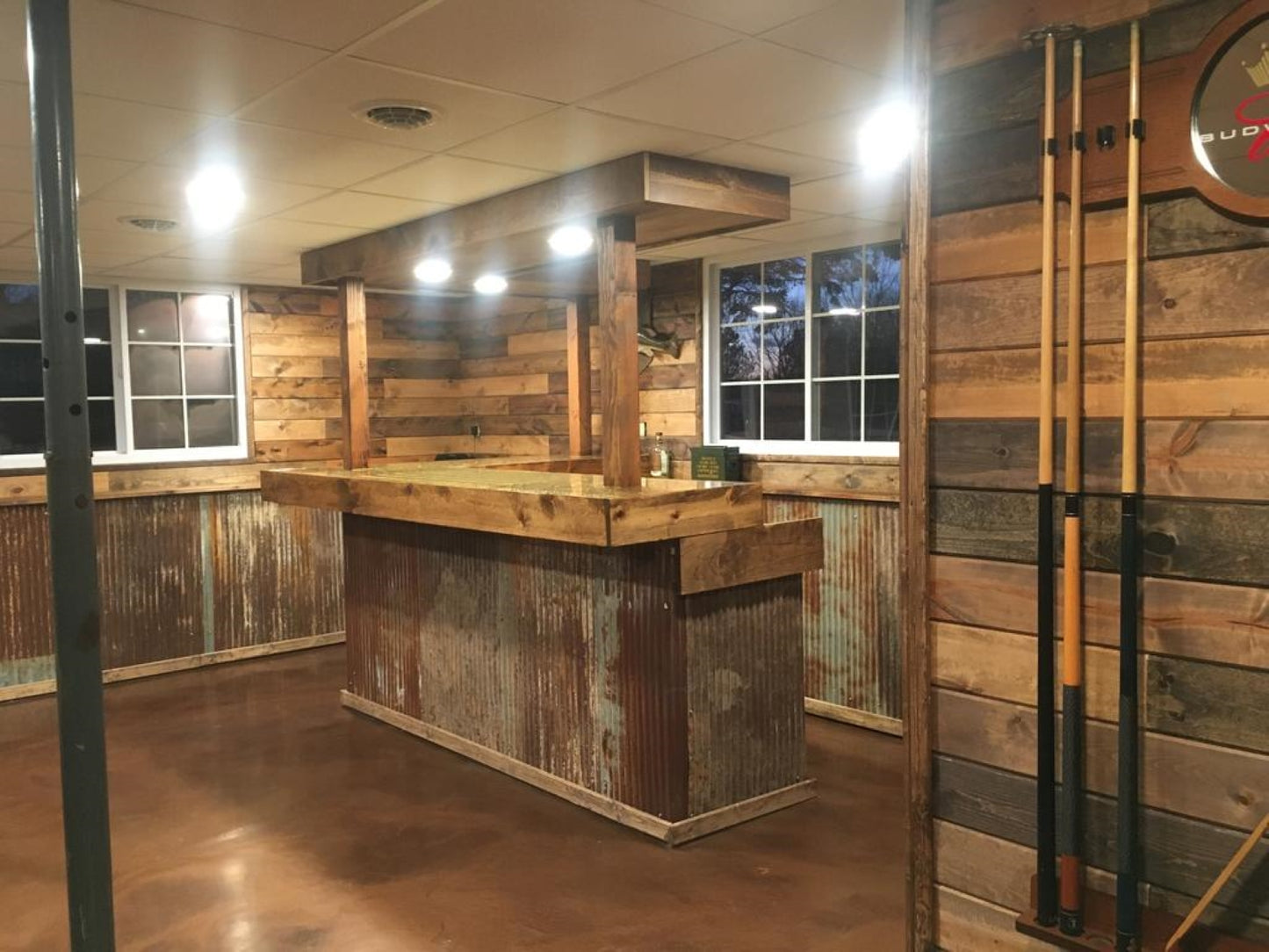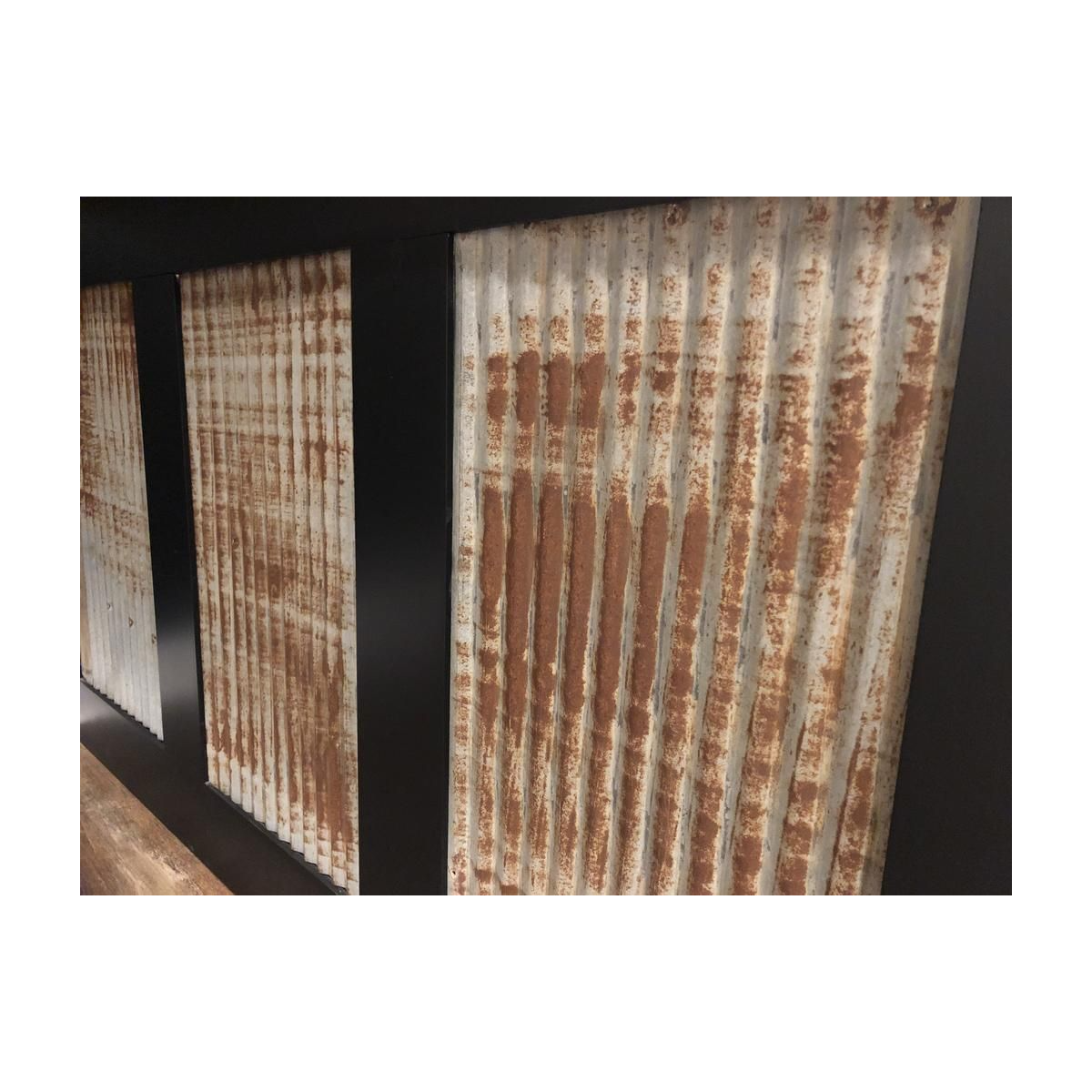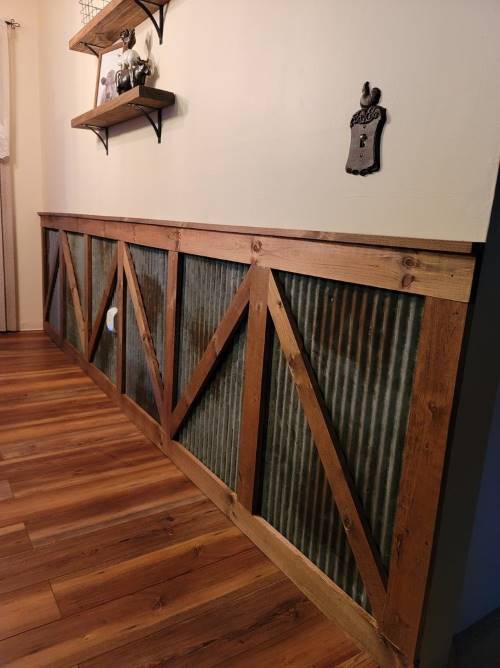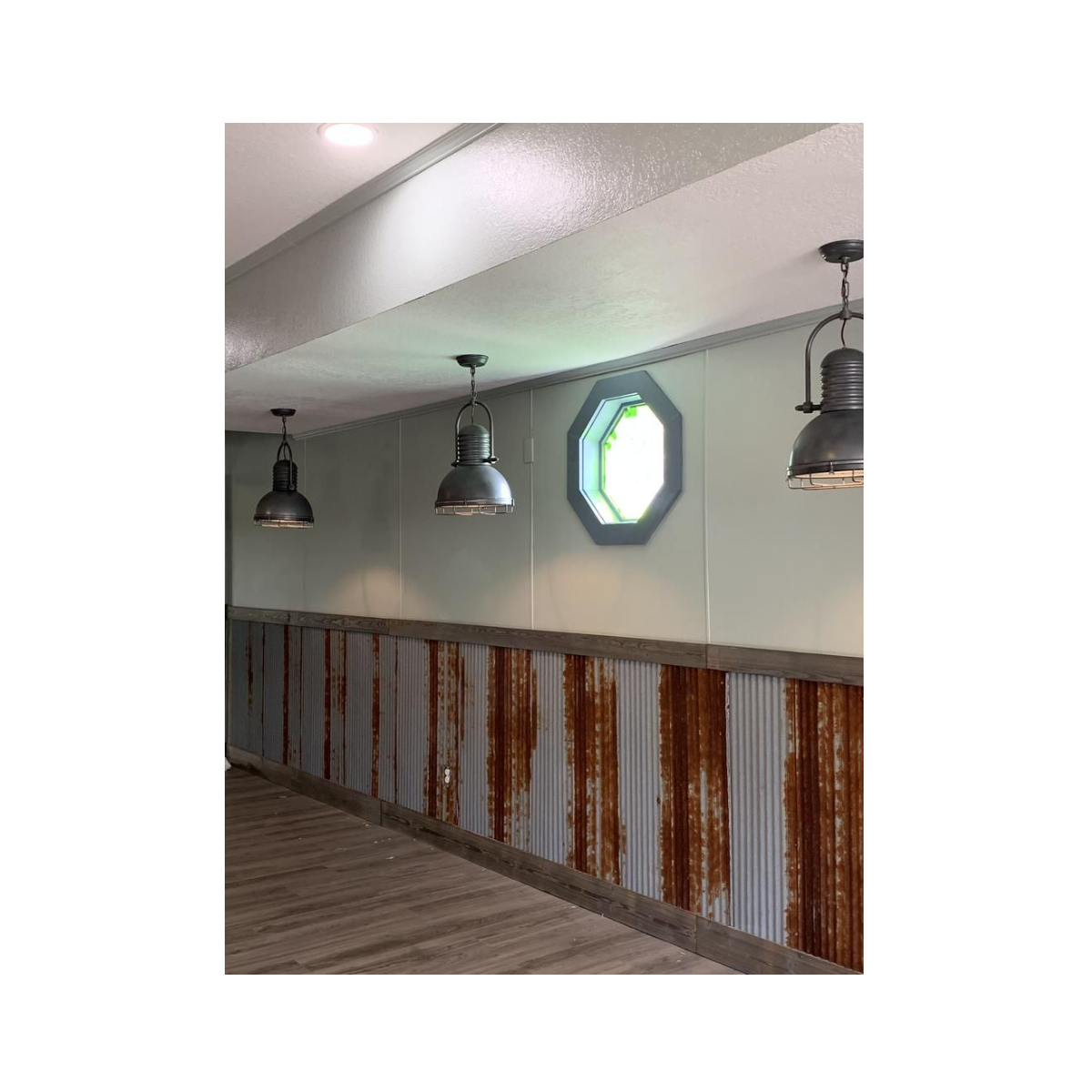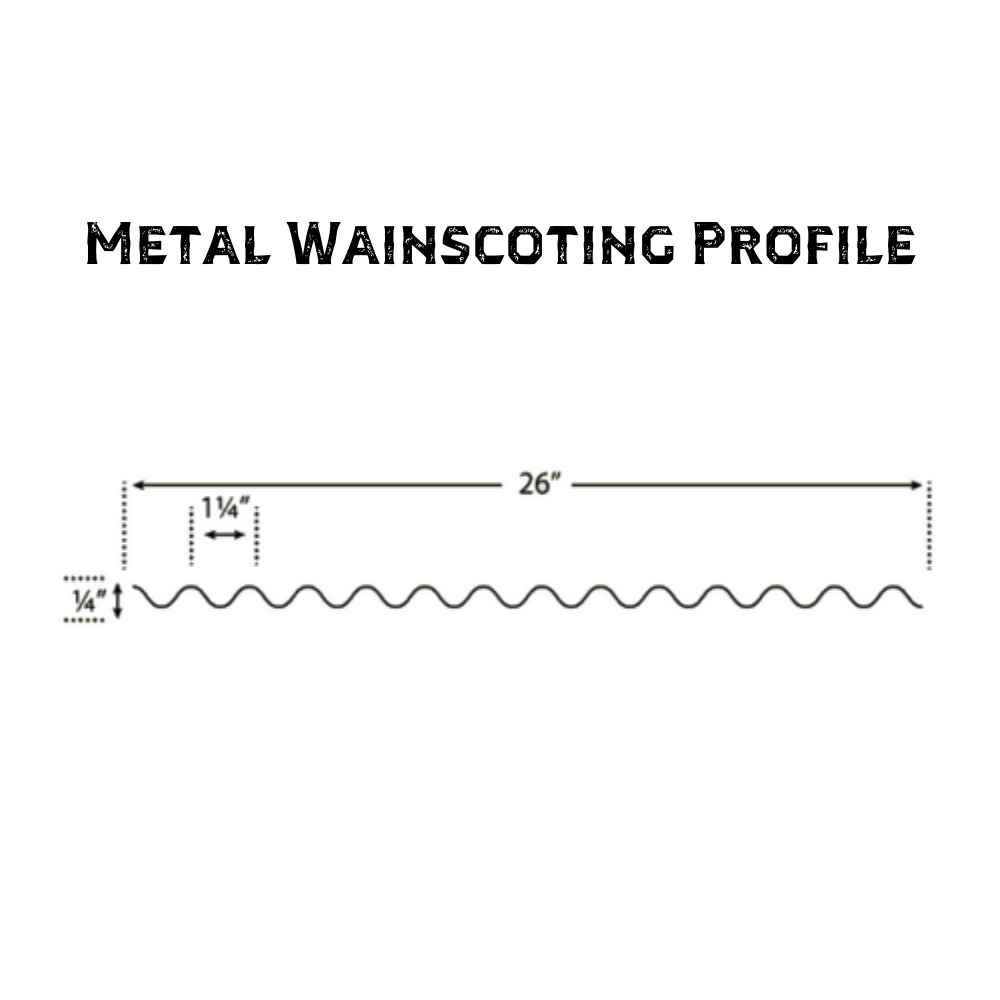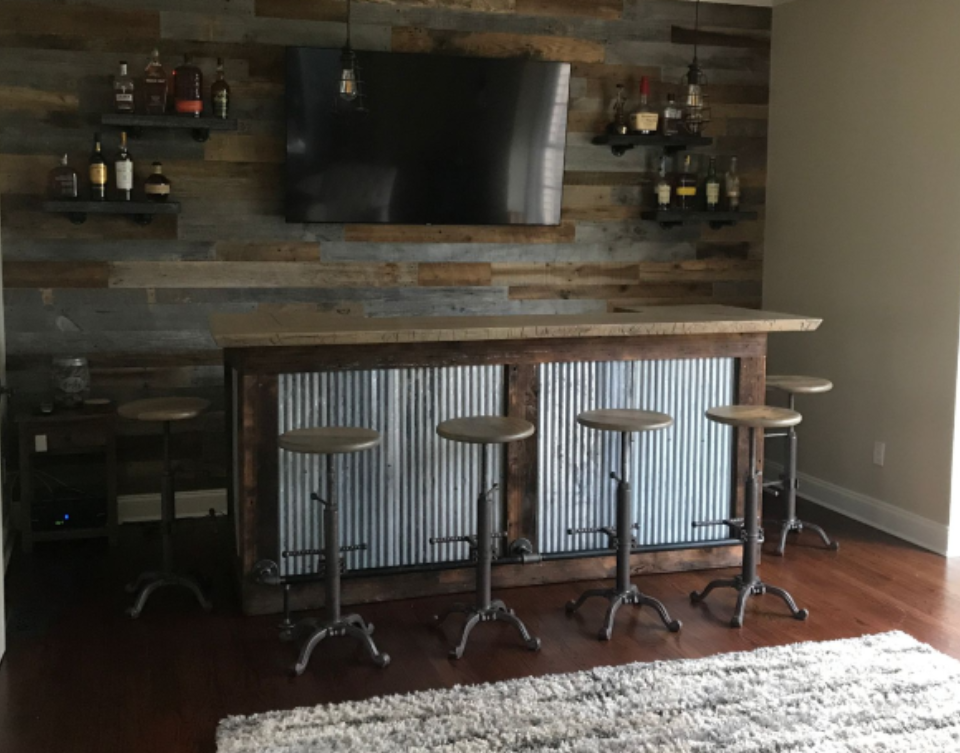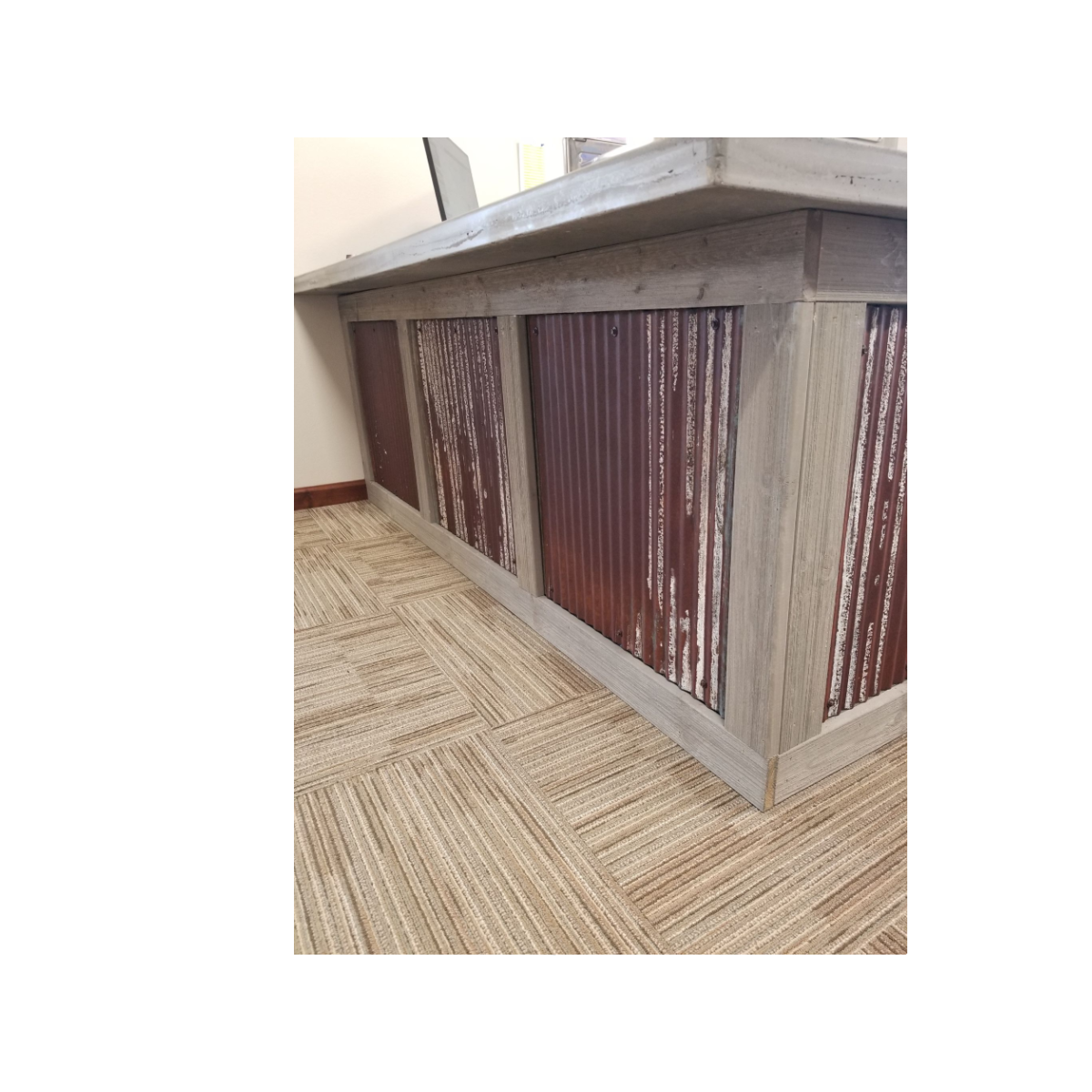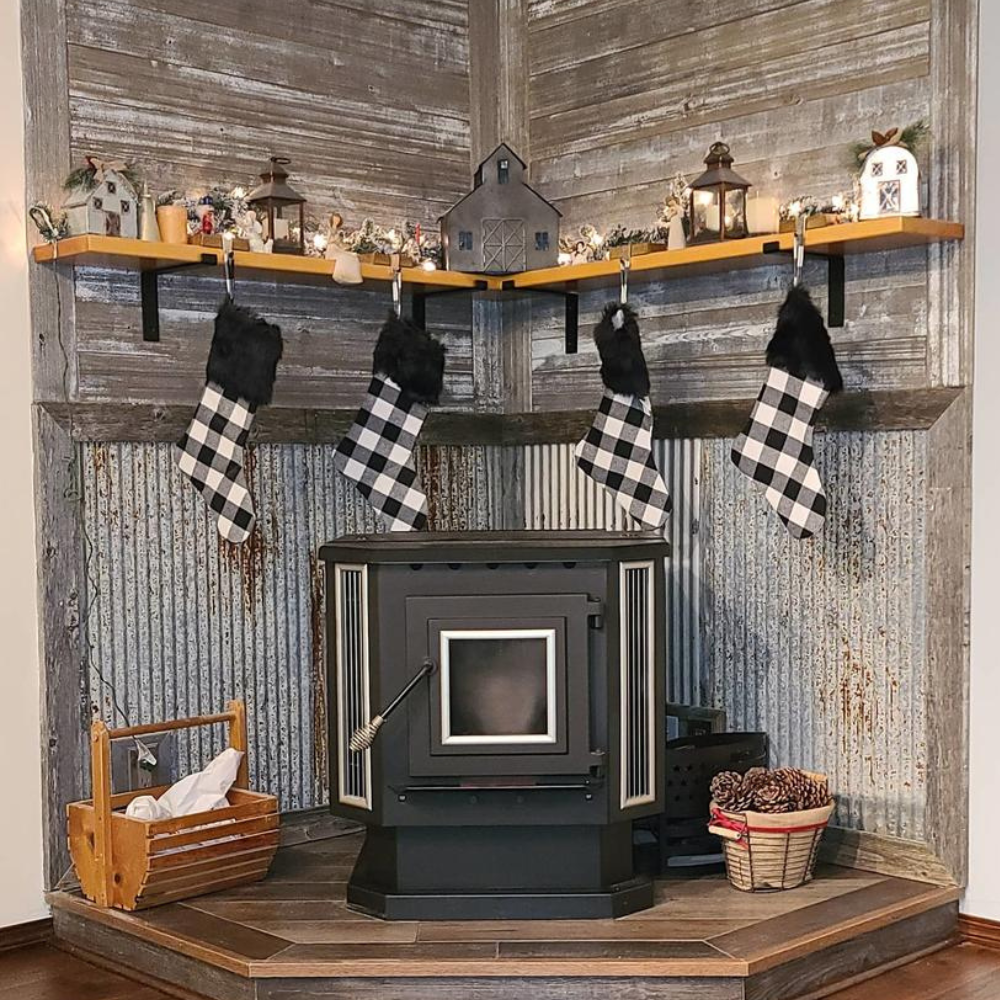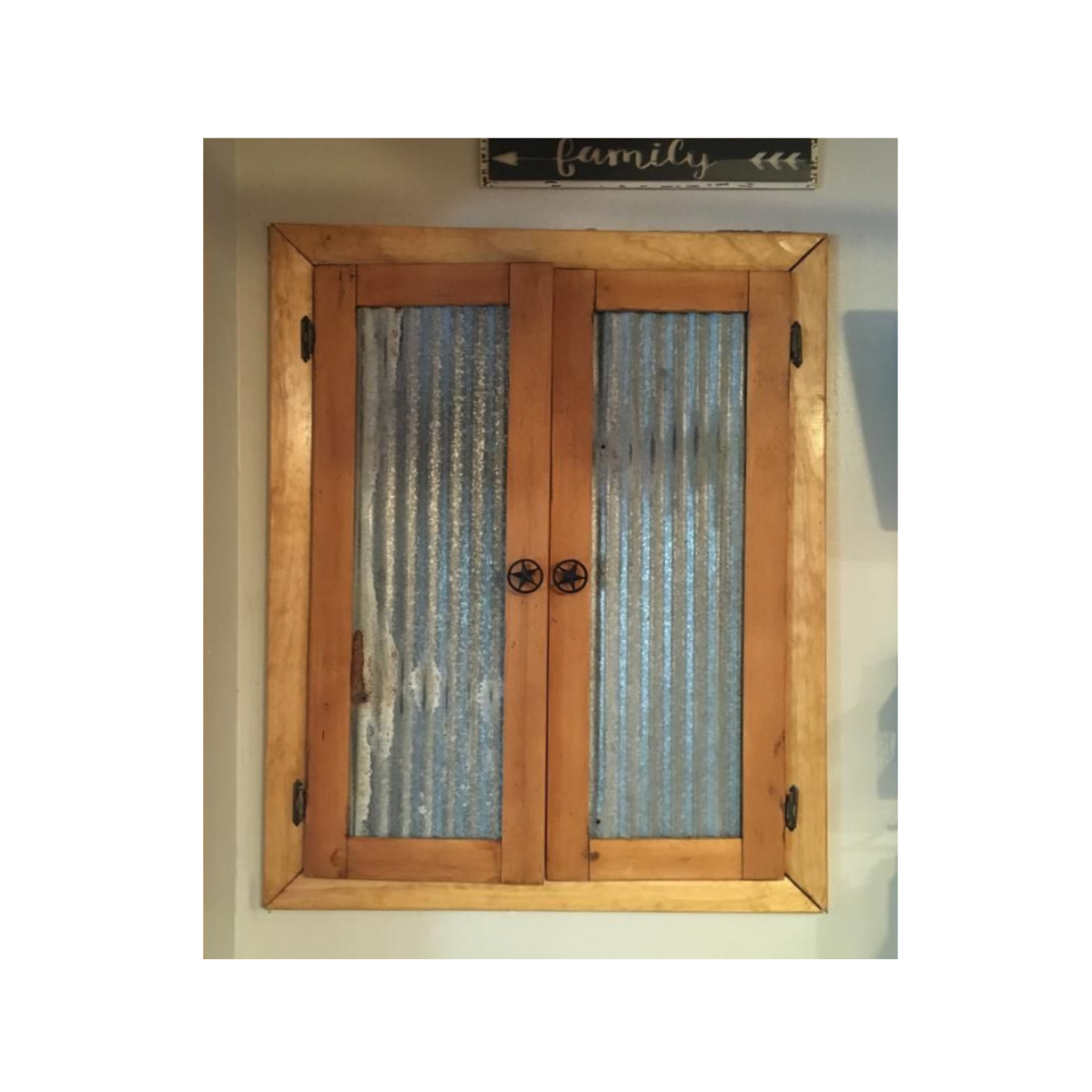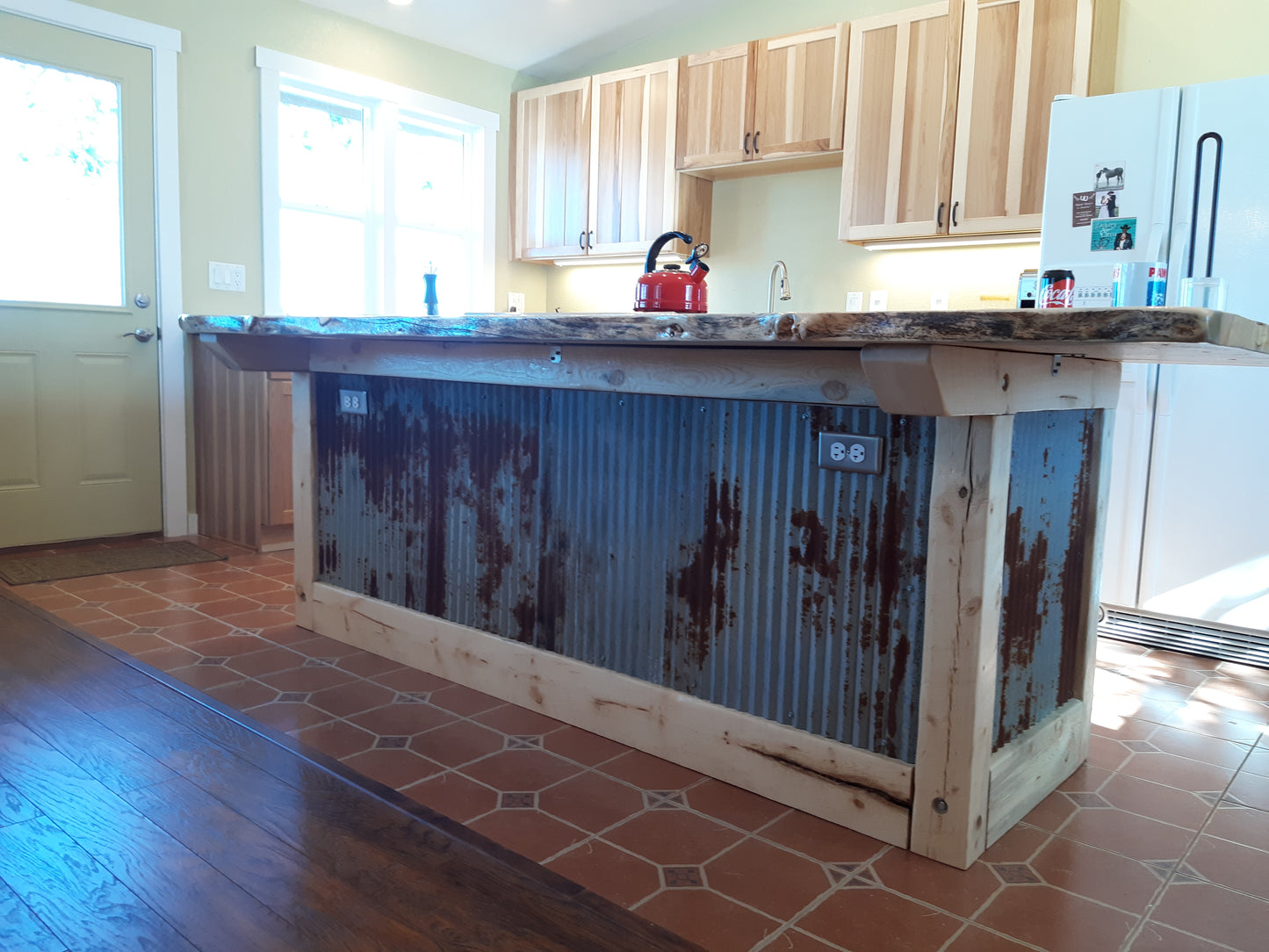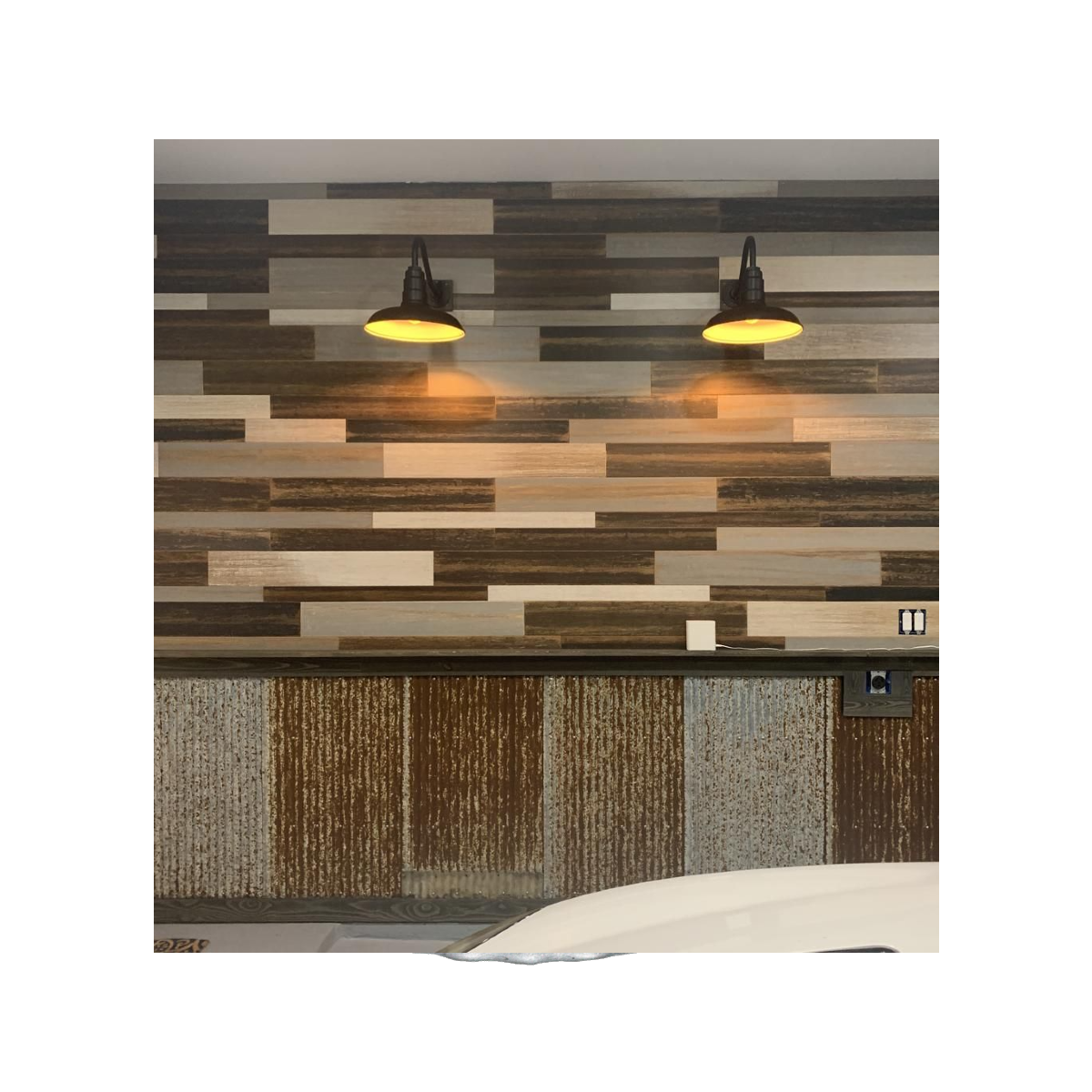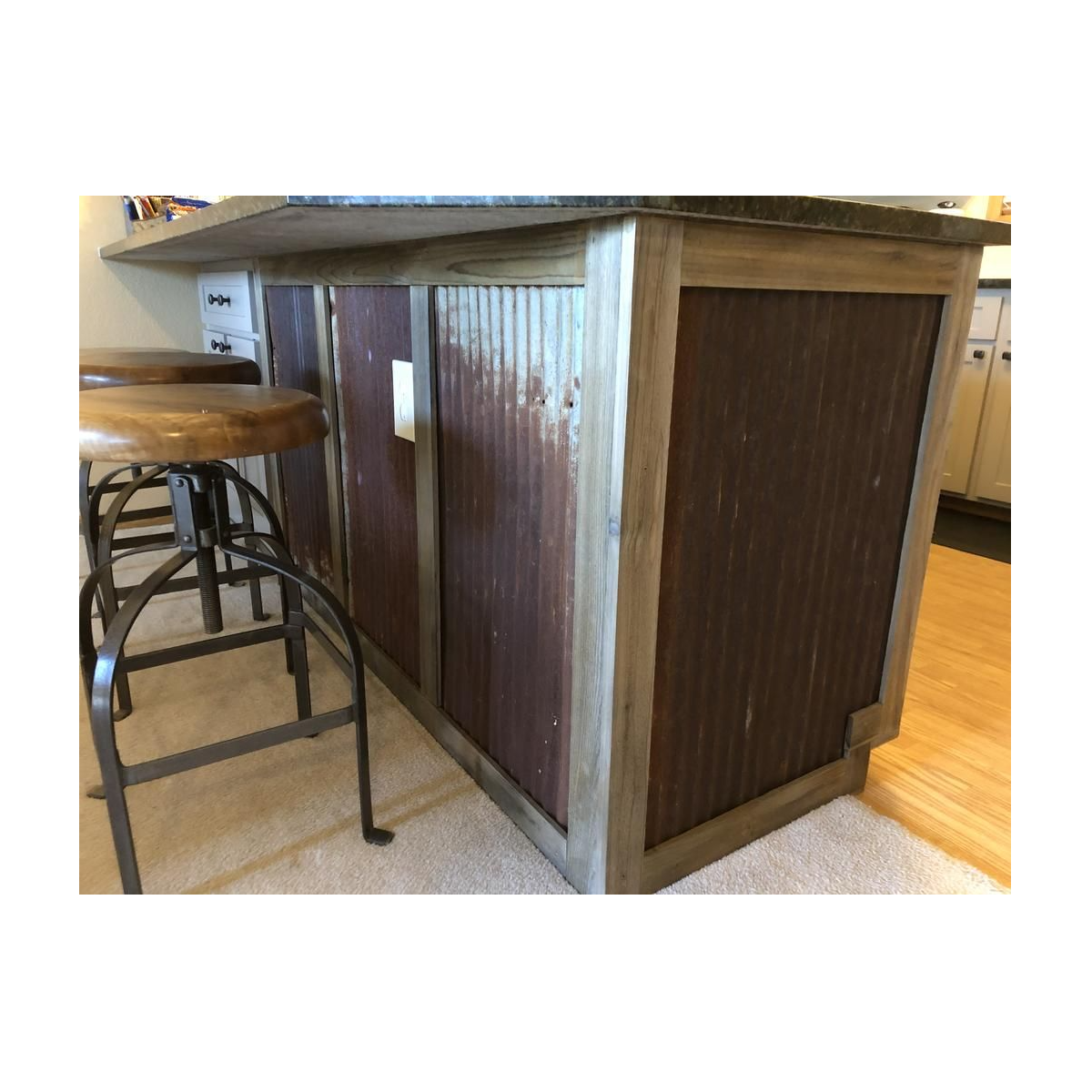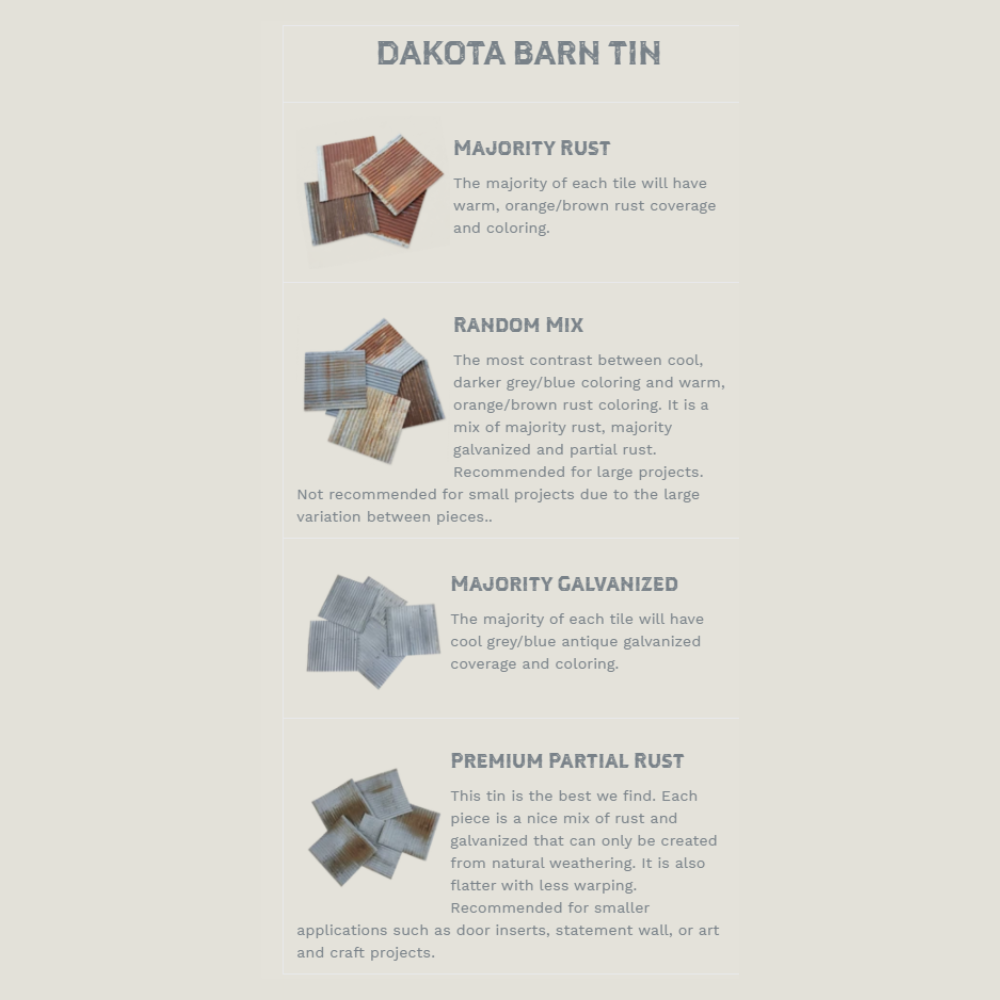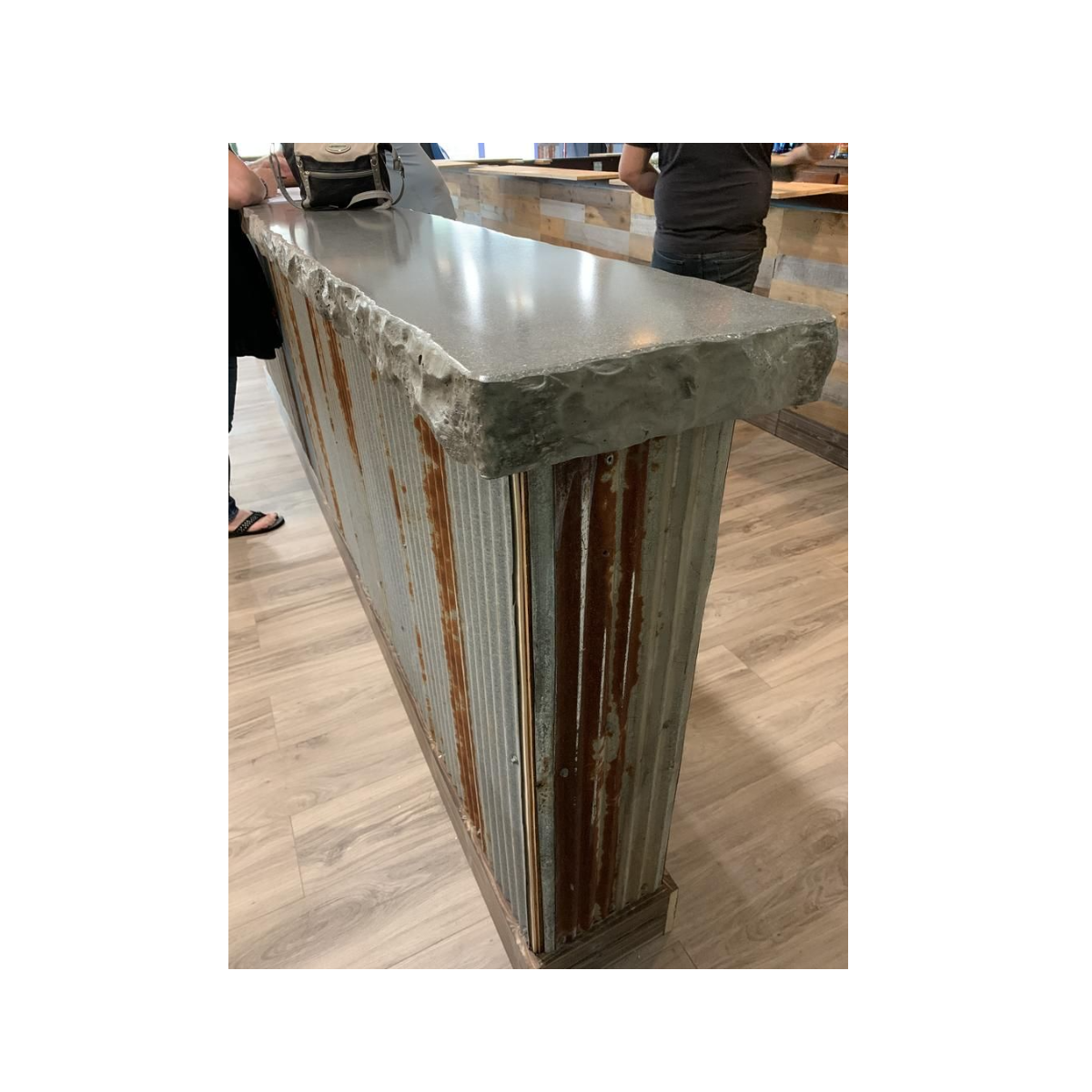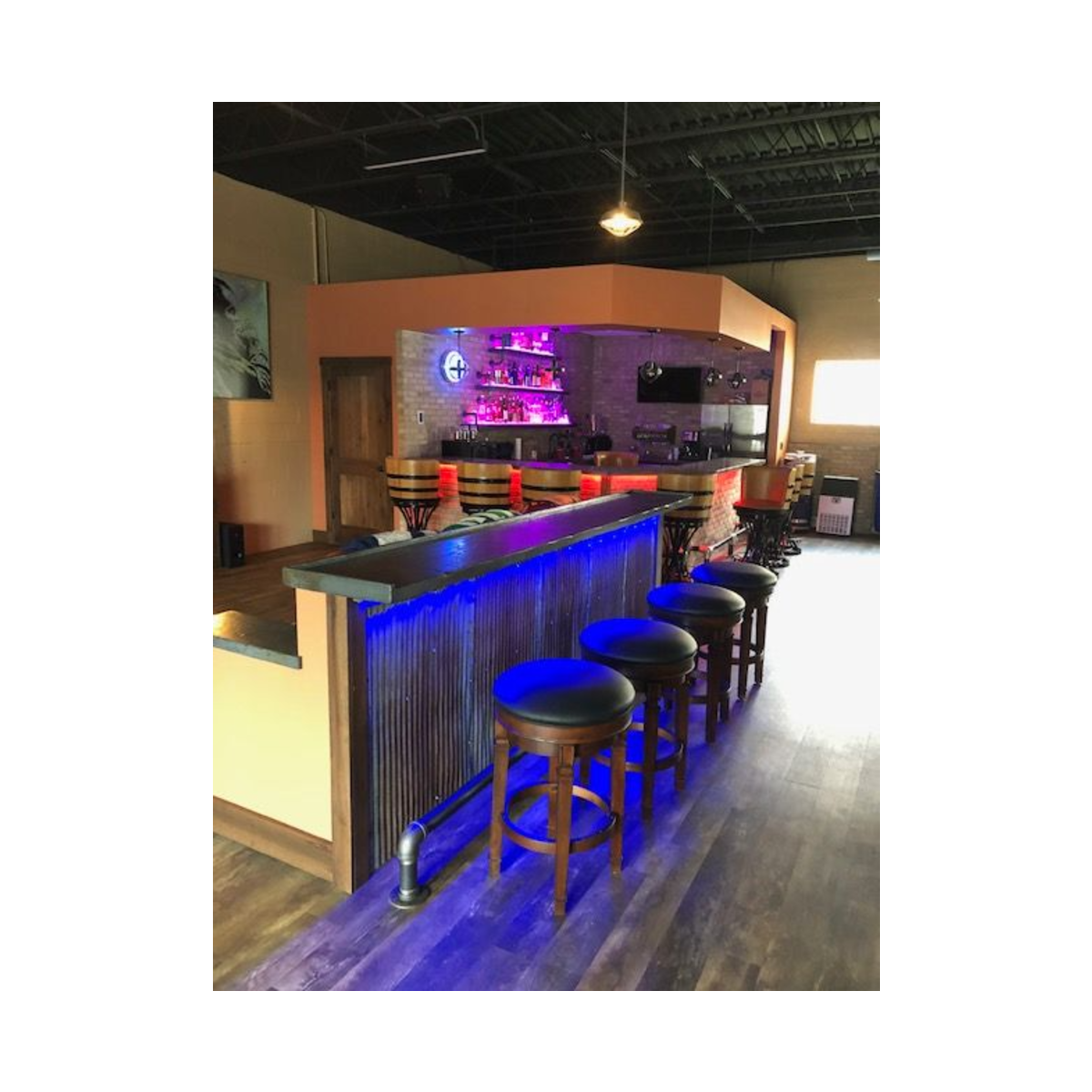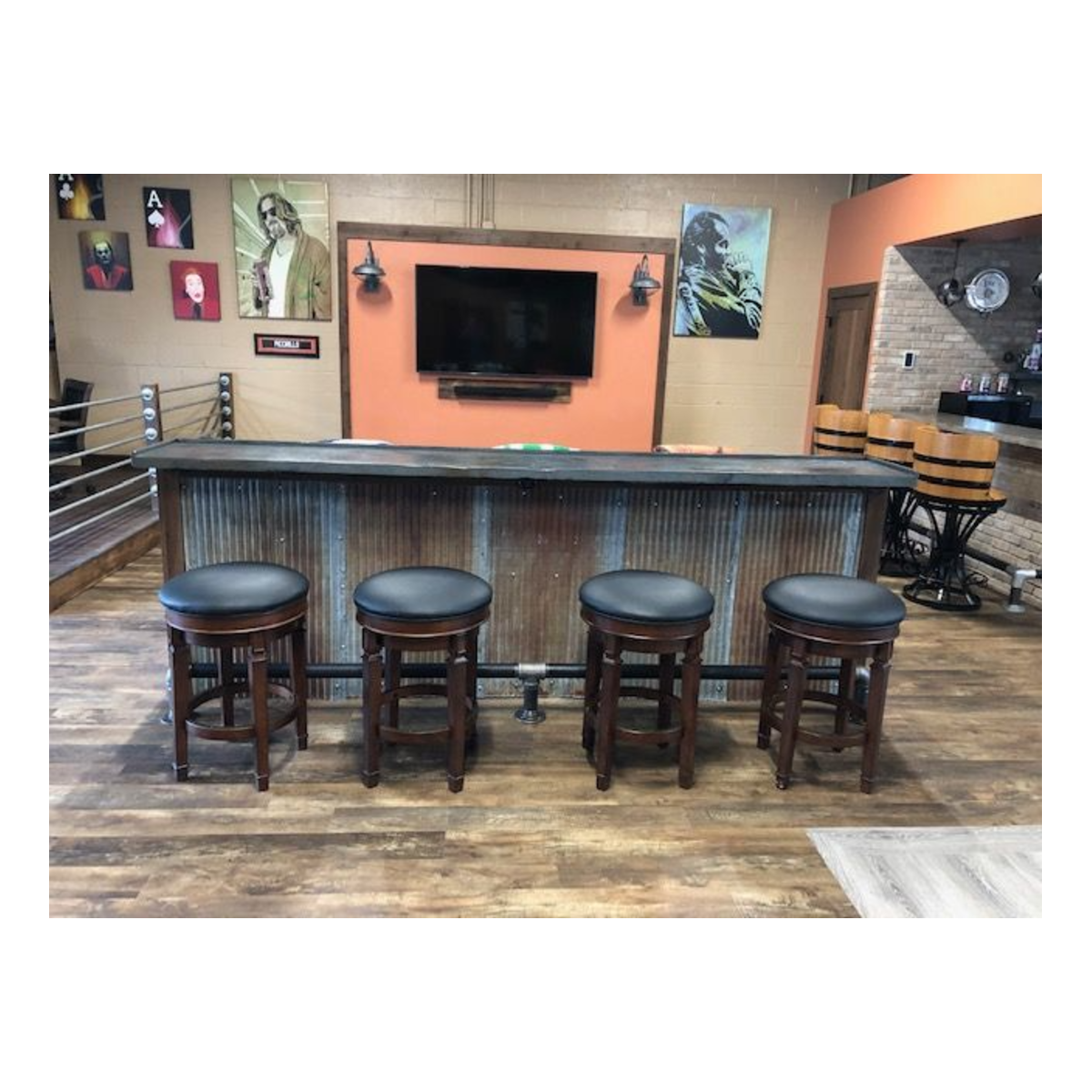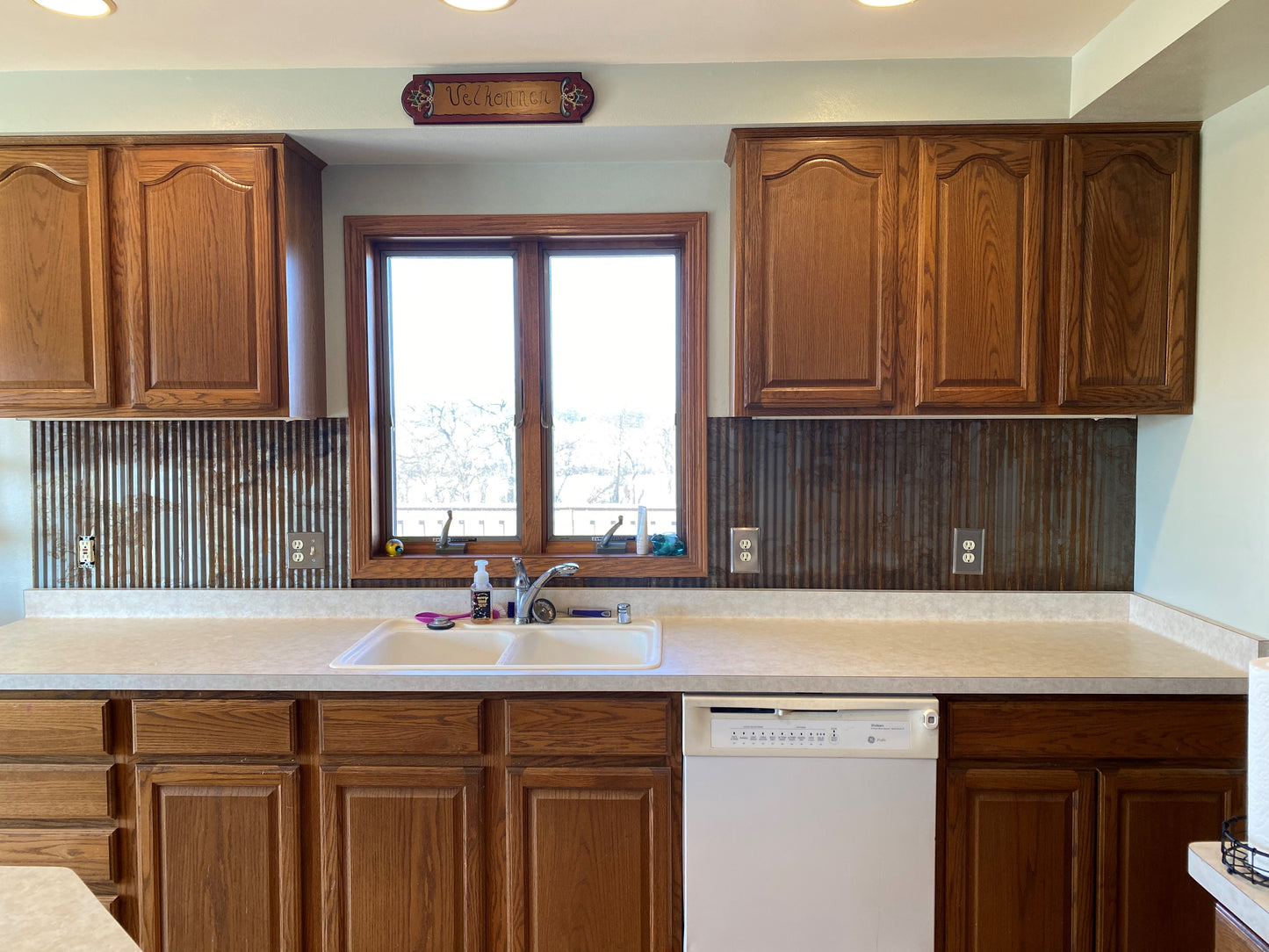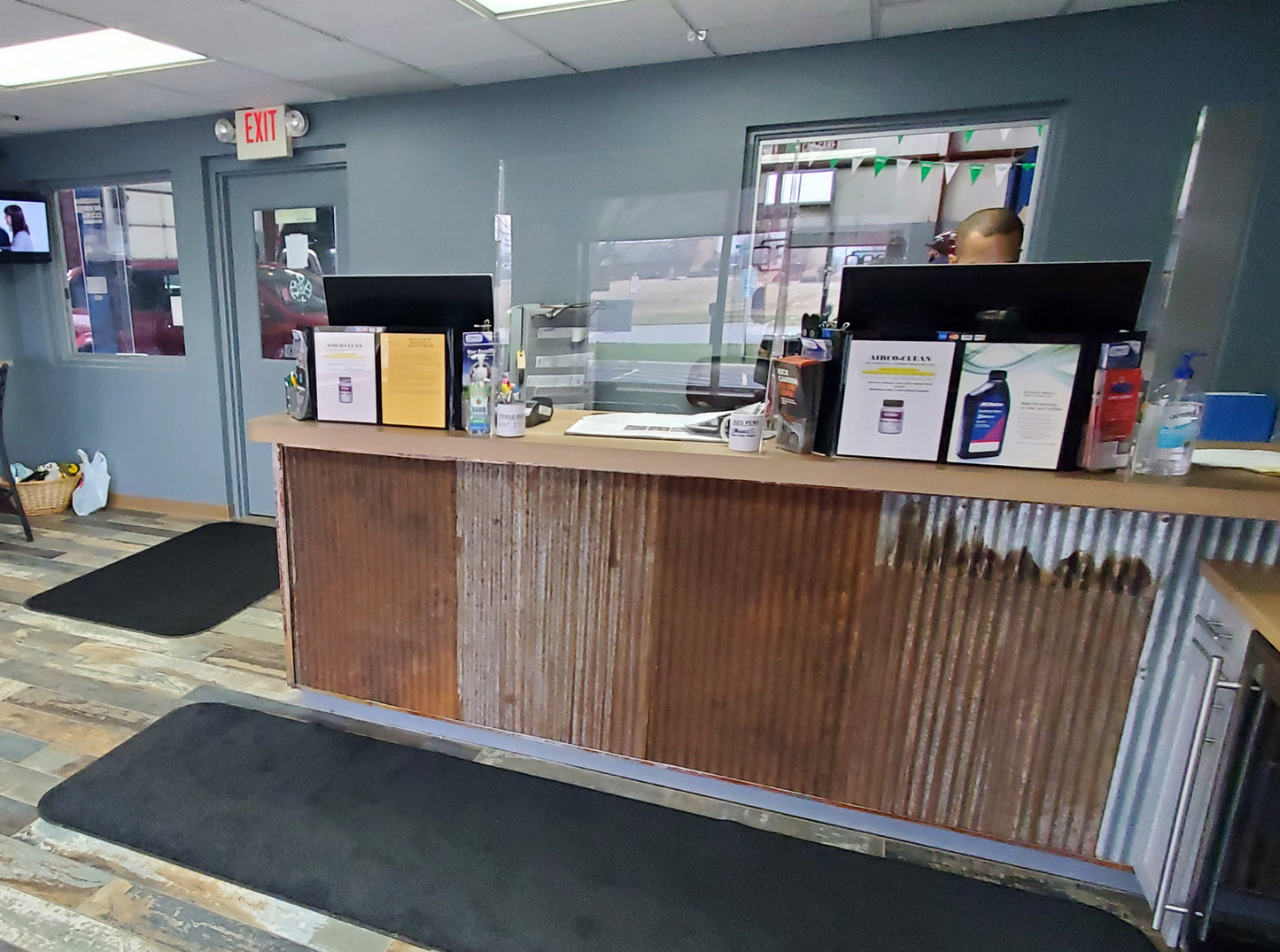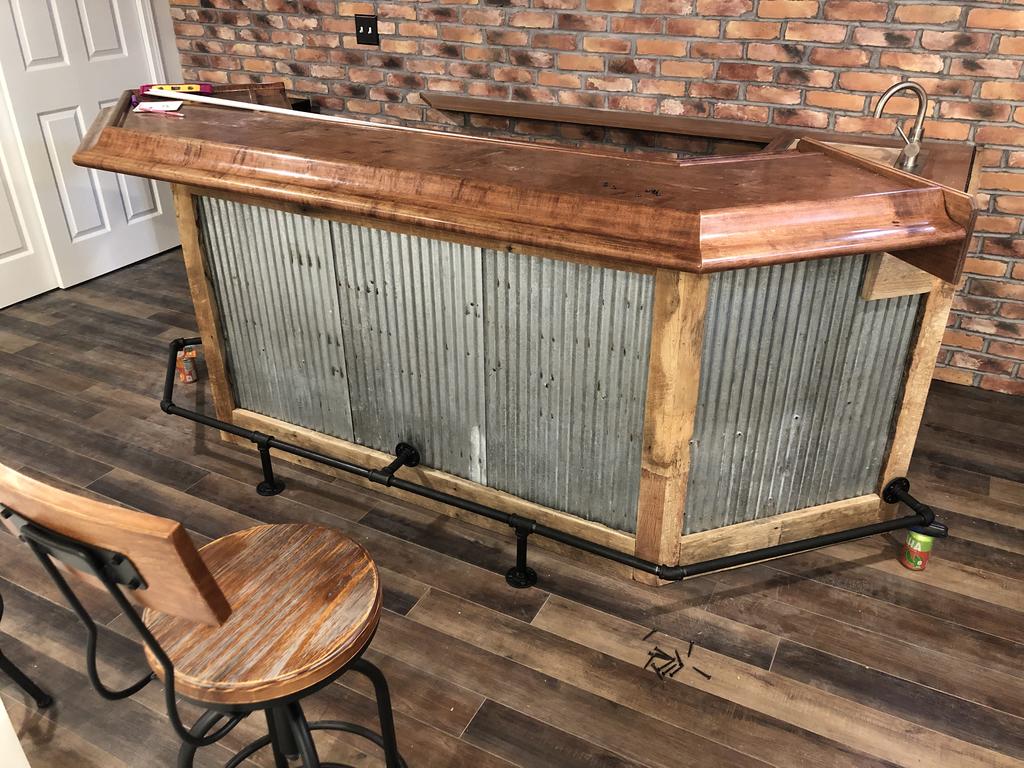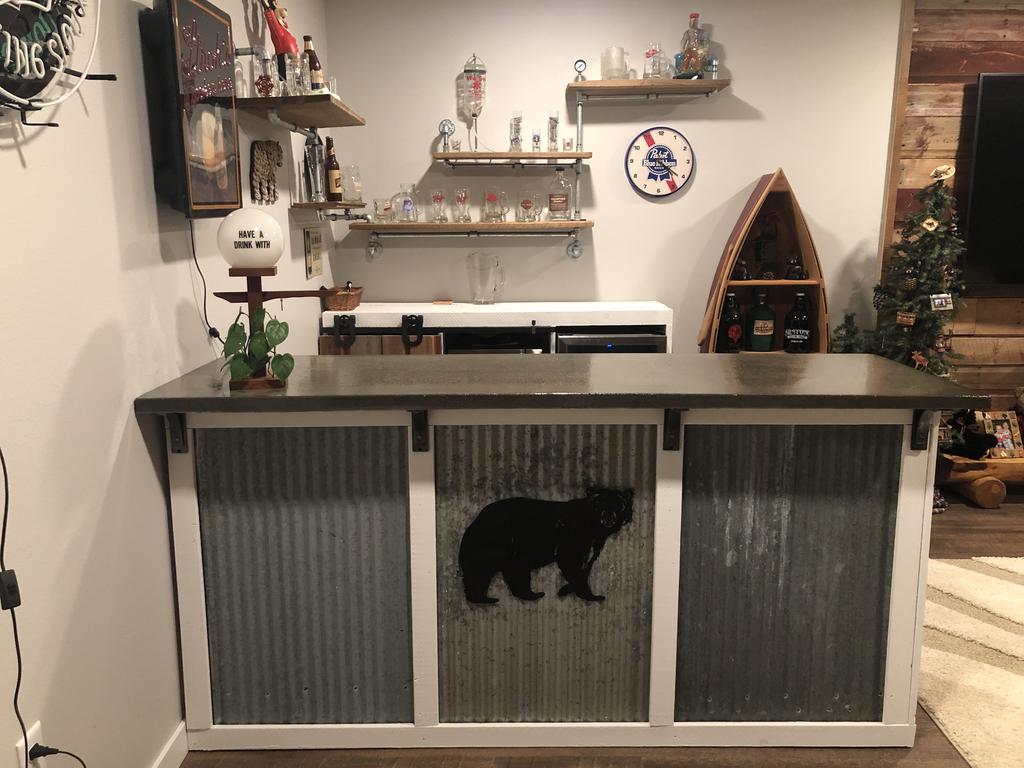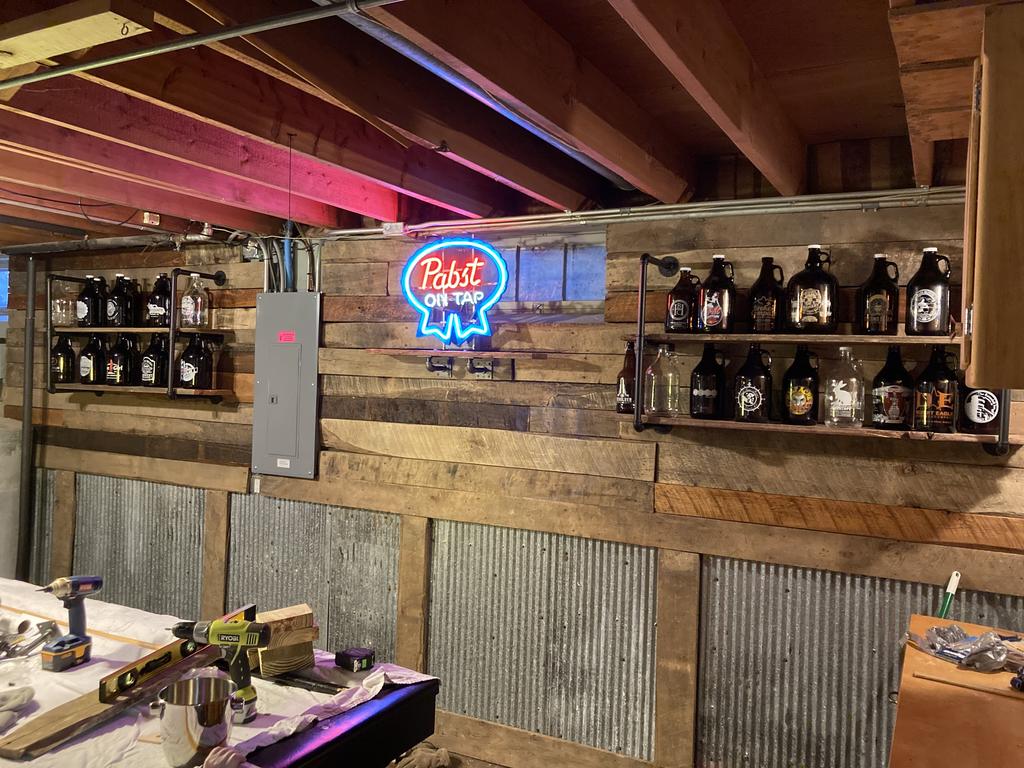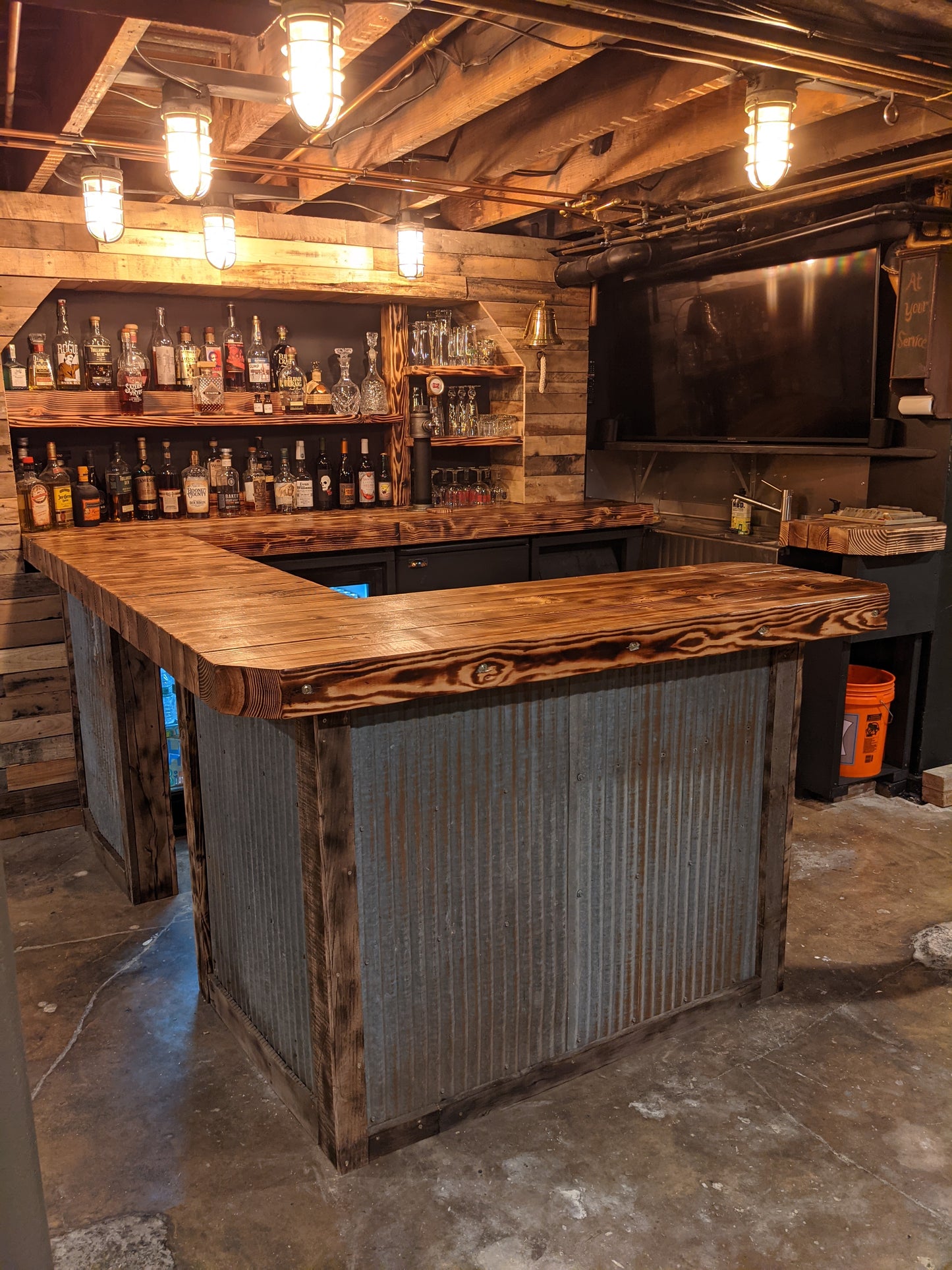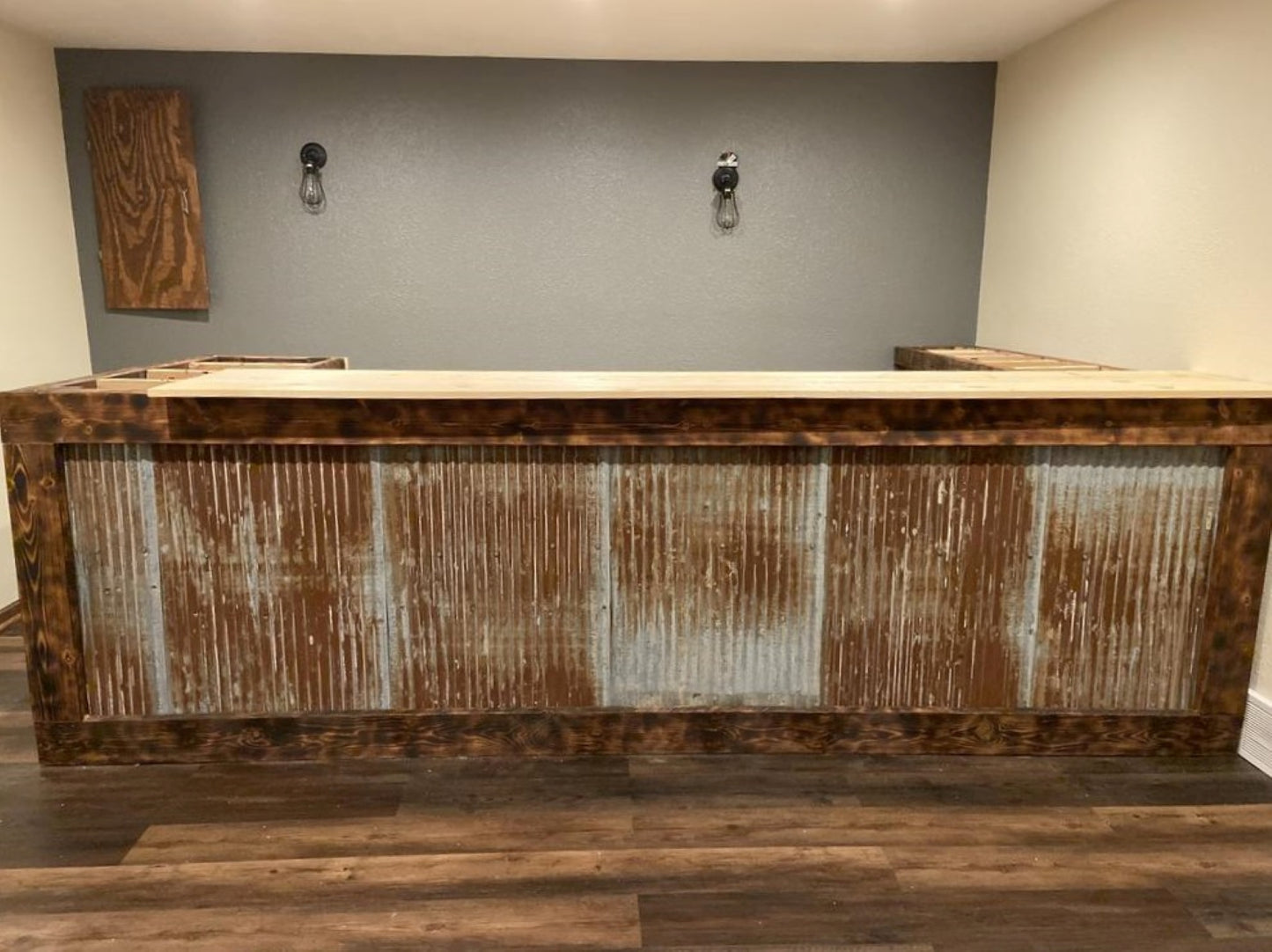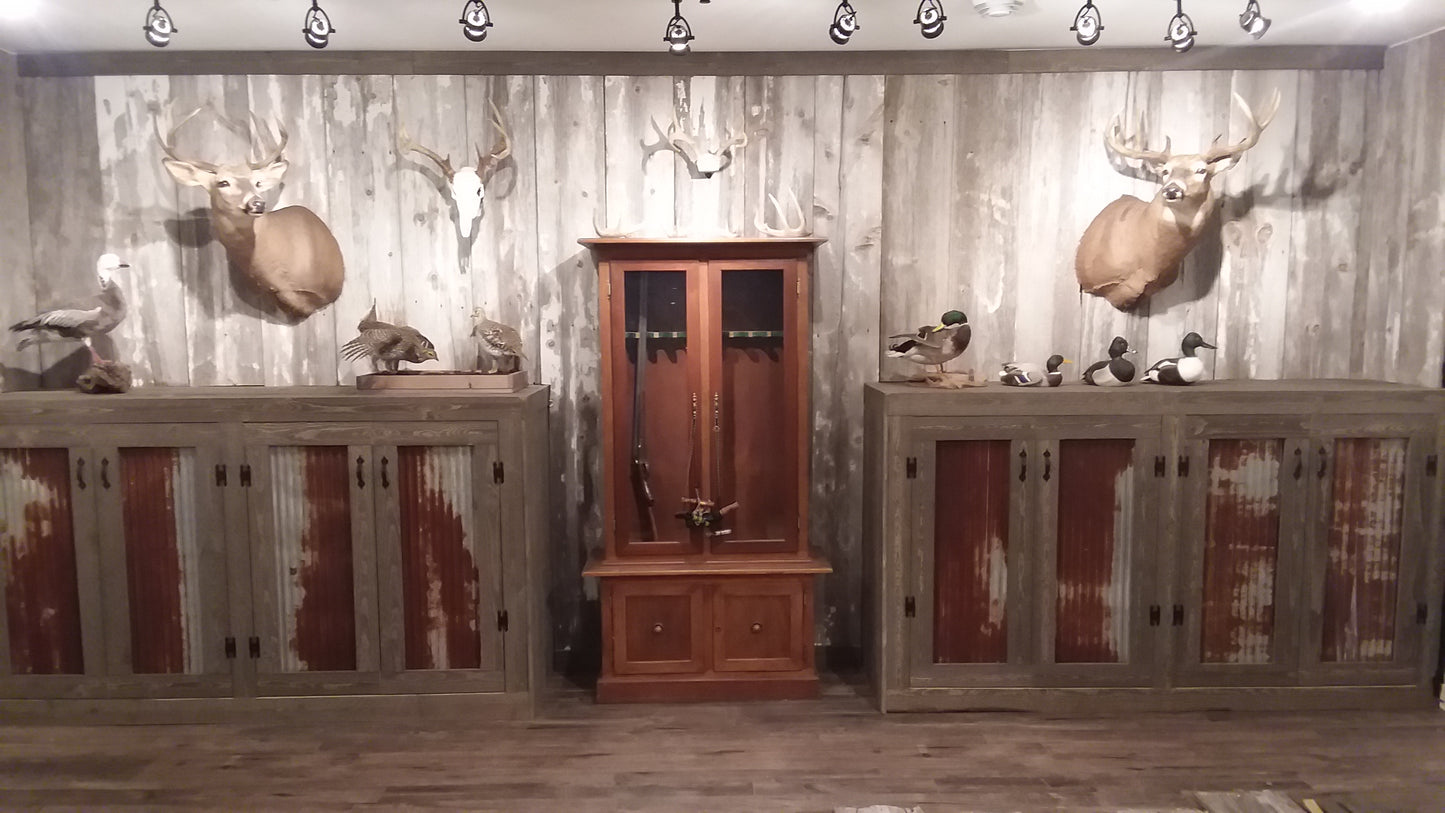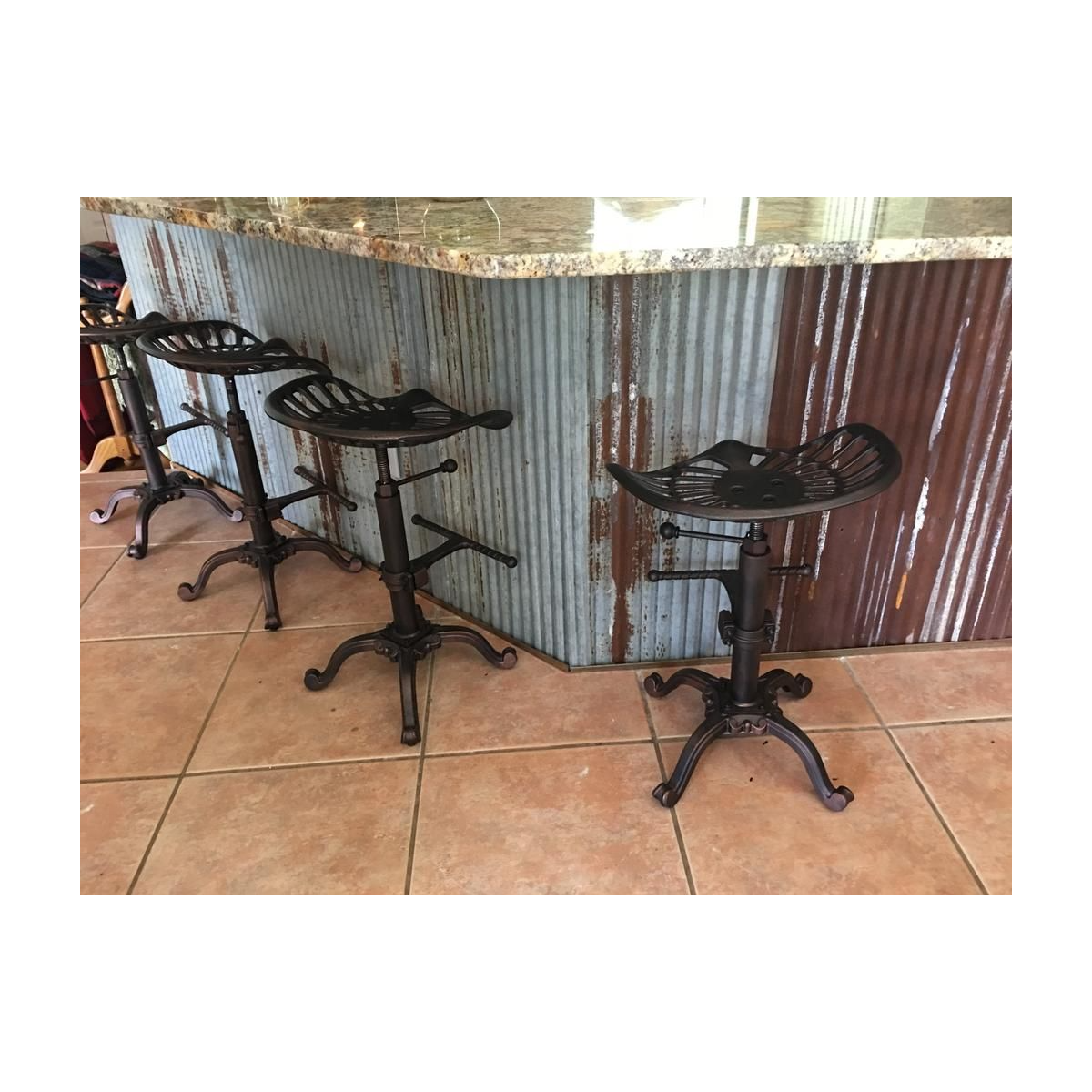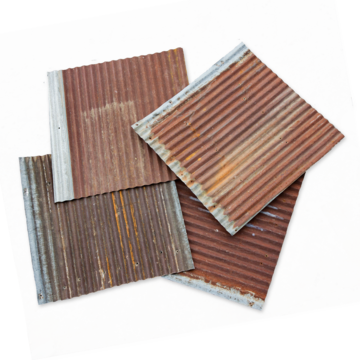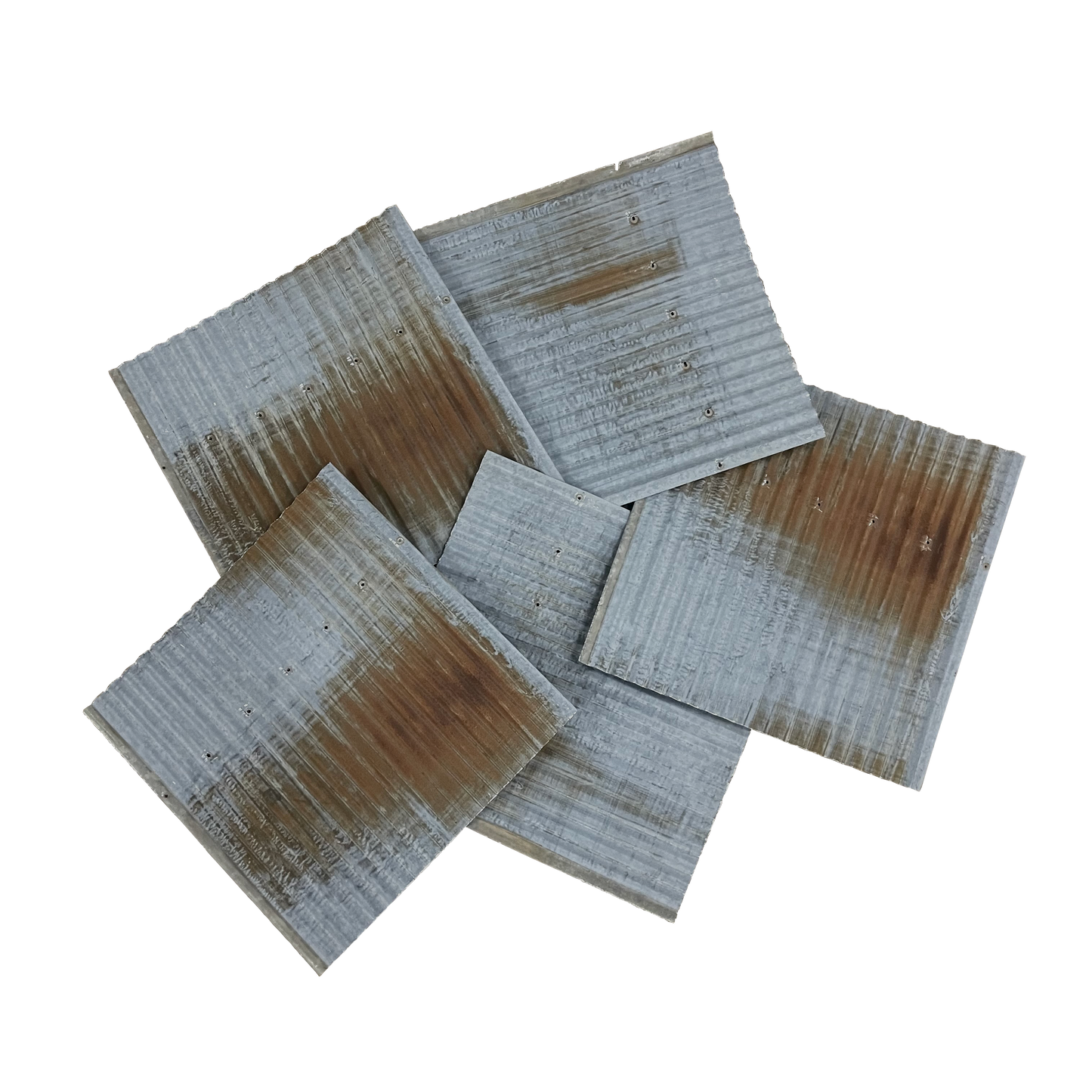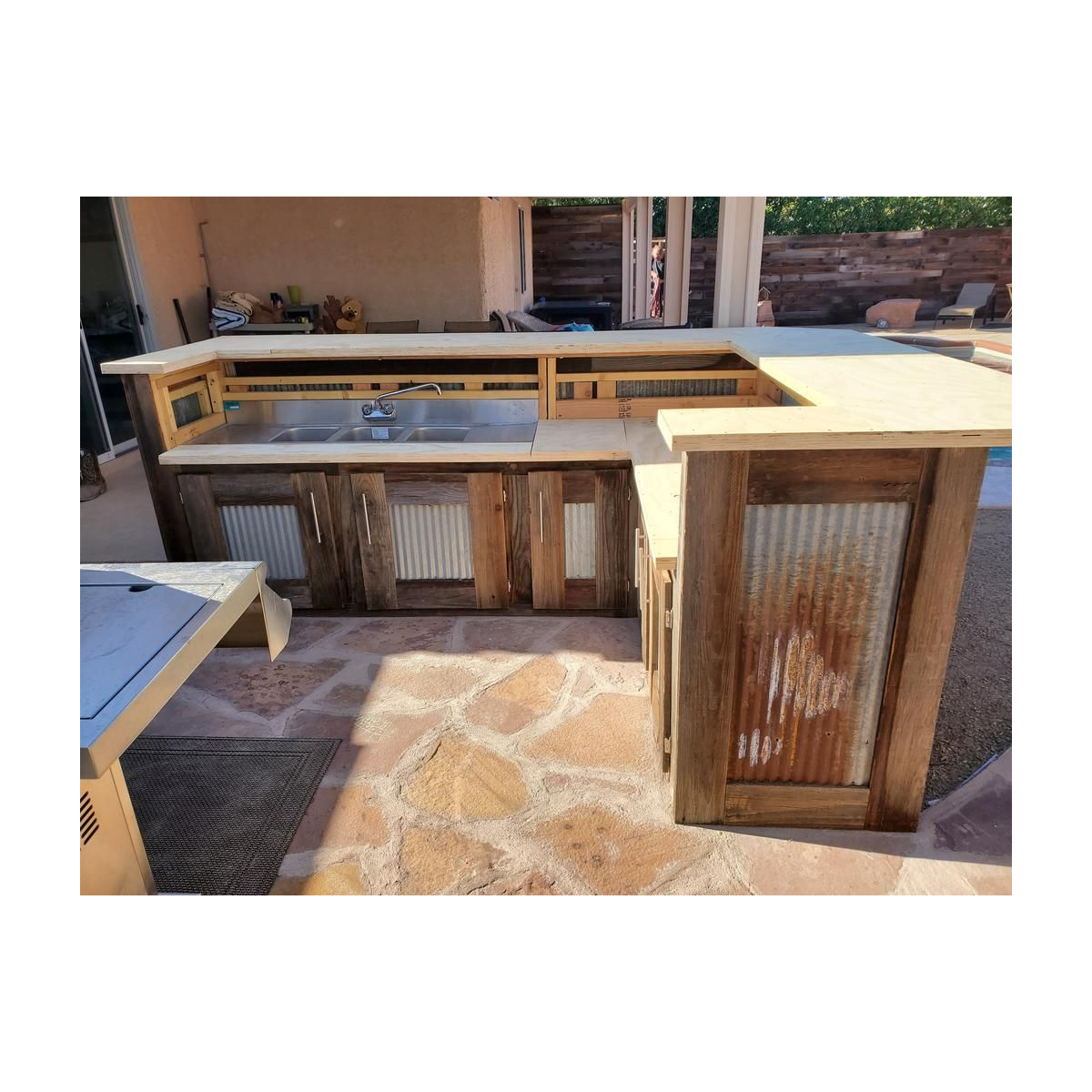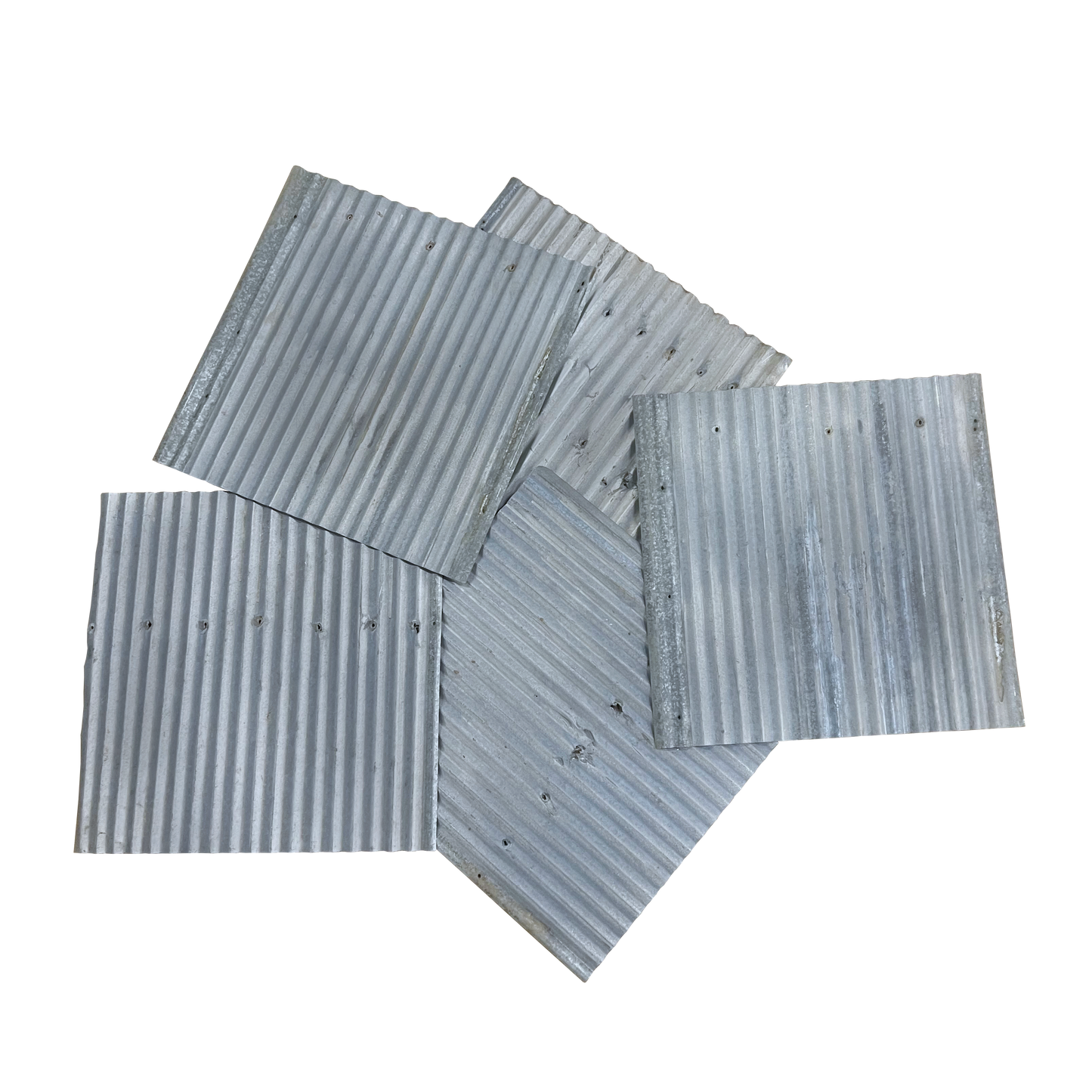 Get Design Inspiration
View our online gallery of projects to see customer design projects and get inspiration.
See how DIYers, contractors, interior designers, business owners, and home owners are our metal products on their ceilings, walls, landscaping, design projects, and more.
Basement Bar
The wainscoting panels look amazing
Really finished off our new custom bar
Love It!!
The tin is great. So good that my project just kept expanding!!! I'm almost done, waiting for one last shipment!
Tin for bar
Tin arrived on time in a packaging that protected the product. The tin met my expectations and the video on how to properly cut the tin went above and beyond my expectations.
As expected
The pieces were exactly as I expected and hoped.